There are many types of HDMI adapter. This post focus on HDMI adapters. You can know the types and functions of it. After that, you can choose one based on your needs. Now, you can read this post to get more detailed information.
HDMI (High-Definition Multimedia Interface) is a proprietary audio/video interface. It is also a digital replacement for analog video standards.
It is used for transmitting uncompressed video data and compressed or uncompressed digital audio data from an HDMI-compliant source device, such as a display controller, to a compatible computer monitor, video projector, digital television, or digital audio device.
Also see: HDMI Port Not Working in Windows 10? Here's How to fix it
Functions of the HDMI Adapter
Many devices can be called the HDMI adapters, such as the devices that only support physical connection and the devices that convert the signal type from one format to another format. Most HDMI converters are devices that connect non-HDMI sources to HDMI displays. This means that another signal type is transitioned to HDMI.
You need the HDMI adapter to make two devices interact with two different signal types. The following part is about the types of the HDMI adapter.
Types of the HDMI Adapter
VGA to HDMI Adapter
The most commonly used from computer to TV with HDMI input is HDMI to VGA adapter. VGA is an analog signal, so the converter must convert the signal from analog to digital. Since HDMI can be both audio and video, and VGA can be only video, many HDMI to VGA converters also accept audio input and add it to the HDMI signal. Then, you need a VGA to HDMI adapter to connect the converter.
USB to HDMI Adapter
Then, the next one is USB to HDMI adapter. USB to HDMI Adapter is an easy way for you to connect the display to the computer. Usually, a computer comes with 2 USB ports and 1 HDMI port. If the only HDMI port is occupied by another device, or the HDMI port gets damaged, then USB to HDMI plays an important in this situation.
That is to say, you can view images, videos, movies, and slideshows saved on a computer from the larger display by connecting a display and a computer with USB to HDMI adapter.
DVI to HDMI Adapter
The other type of HAMI adapter is DVI to HDMI adapter. This type of adapter cable is used to connect DVI-enabled devices (laptops, computers, tablets) to HDTV. It is ideal for high-speed streaming, viewing, and sharing various media with family and friends. But you need to notice that this type of cable carries video, not audio.
In addition to not supporting audio, the HDMI to DVI adapter cable functions as a high-speed HDMI cable, allowing you to easily enjoy serious games, home theater entertainment, and more. The extra mesh jacket of the cable provides an extra layer of protection for the conventional cable jacket and ultimately the internal cable and increases the cut resistance.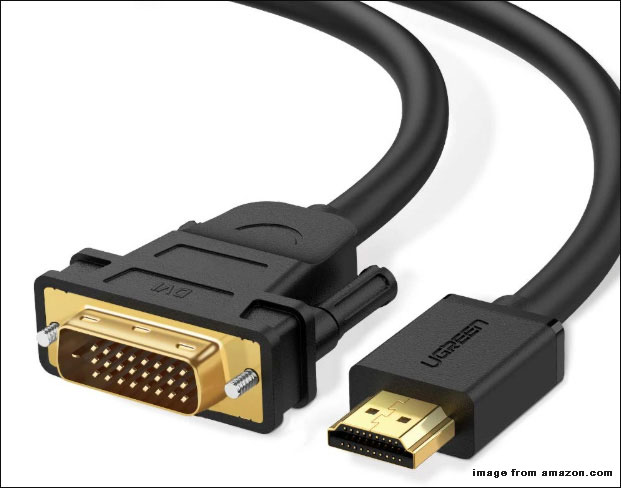 Composite to HDMI Adapter
The last one is Composite to HDMI adapter. Composite is an analog signal type such as VGA, which must be completely converted to a digital signal. Composite sources are usually things like DVD players or video game consoles, they are a bit old and cannot be built with HDMI support.
You cannot use a simple cable to connect the component to HDMI. Through the components of the HDMI converter, you can obtain similar signal sources and view them on the HDMI display.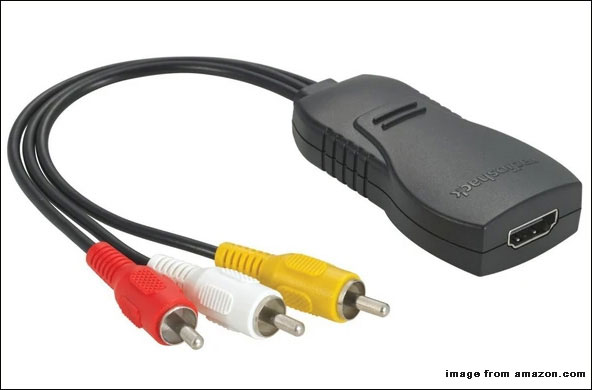 How to Connect TV to the HDMI Adapter
Then, I will introduce how to connect your TV to the HDMI adapter. The details are as follows:
1. Connect one end of a universal HDMI cable into the HDTV Adapter.
2. Connect the other end to the HDMI port on your TV. If your TV has multiple HDMI ports, you may use any of the ports. You should make sure that your TV input settings have the right HDMI port selected.
3. Connect your Travel Charger to the HDTV Adapter.
4. Connect your Travel Charger to an approved power source.
5. Connect the HDTV adapter connector into the power/accessory interface port on your device.
Final Words
This post has gathered information about the HDMI adapter including the functions and types. Besides, you can know how to use it. If you want to learn some information about the HDMI adapter, you can refer to this post.