This post mainly talks about the m4r file. It will tell you what M4R it is, how to open the file on different systems, how to convert it in detail.
M4R Definition
M4R files usually contain a custom iPhone ringtone created by Apple iTunes (a media player that is bundled with Apple devices). And the M4R file can only be created from a song bought in the iTunes music store with the privilege to create ringtone.
Tip:
To get more information about M4R, please keep reading this post of
MiniTool
.
The M4R file can be transferred to an iPhone automatically once the phone is synced with the PC via Apple iTunes. Hence, you are very possible and only see the M4R file during the ringtone transferring process.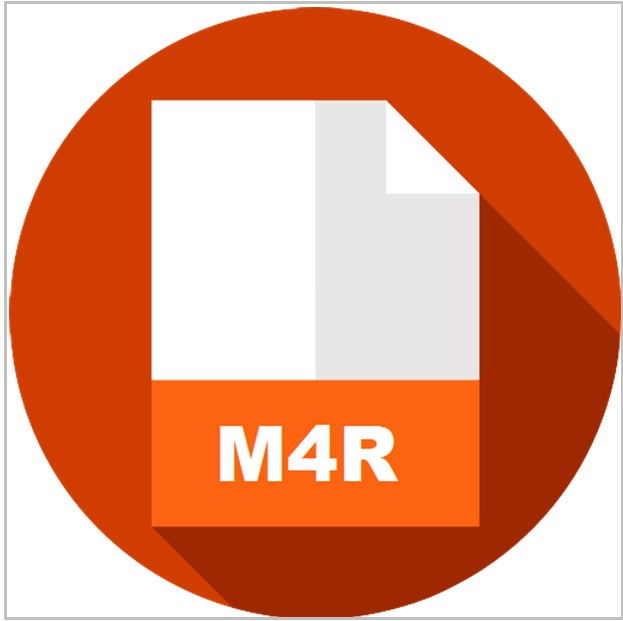 -image from zamzar.com
You are able to select the iTunes library with your iPhone when transferring M4R files from iTunes library to your iPhone. After that, the M4R files will be transferred automatically. Certainly, you can also transfer M4R files on your computer to you connected iPhone through a third-party file manager.
After transferring, you are able to set the M4R file as ringtone on your phone by choosing Settings > Sound & Haptics > Ringtone one by one. In a word, M4R files can be created by iTunes and third-party programs. Besides, you can also download it from Internet.
Tip: These M4R files that are not created by iTunes probably don't have copyright protection.
M4R Opening on Different Systems
How to open M4R files? In fact, you cannot open them directly. You can open the M4R files under the help of some third-party programs. Some programs can open M4R files on different systems.
For example, the VideoLAN VLC media player allows you to open M4R files on Windows, Mac, as well as Linux.
Differently, some programs cannot open M4R files on all systems. For instance, Apple iTunes only allows you to open M4R file on Windows and Mac. The File Viewer Plus only allows Windows to open M4R files. Therefore, you need to utilize different programs on different systems sometimes.
To explain this post more clearly, programs that can open M4R files for different systems will be listed specifically. You need to check the specific program carefully. Otherwise, you will fail to open M4R files.
Programs to open M4R files on Windows
File Viewer Plus
Apple iTunes
VideoLAN VLC media player
Programs to open M4R files on Mac
Apple iTunes
VideoLAN VLC media player
Program to open M4R files on Linux
VideoLAN VLC media player
Read here, you may know what programs to choose to open your M4R files on Windows, Mac and Linux operating systems now. If you cannot open the M4R file after choosing the correct M4R opening programs, you can try other methods.
For example, convert the M4R file to other file formats. You can choose a file format that is widely supported by multiple devices. How to convert the file? You can refer to the next section and take it as your reference.
Recommended article: What Is WMV (Windows Media Video) & How to Use It
M4R Conversion
You are required to convert M4R to other file format out of some reason like failing to open M4R files. Of course, you would like to convert other file formats to M4R. For instance, many users want to convert MP3 to M4R. Given to that fact, plenty of mp3 to m4r converters come into being.
Some free audio converter software programs can convert to and from the M4R format, like FileZigZag and Zamzar. You can save the file to MP3, M4A, WAV, AAC with these programs and then convert them to M4R.
You may like this: How to Convert YouTube to Ringtone for Your Phone – 3 Great Apps
Final Words
To sum up, this post mainly introduces you what M4R file it is, how to open it on different systems and M4R conversion. Hence, you will have a comprehensive and deep understanding of M4R.
In particular, if you want to open M4R file on different systems, you need to read the M4R opening part with attention. In most cases, you can open the M4R file only if you choose the correct M4R opener.