How much do you know about USB splitter? If you are not clear about it, it doesn't matter. This post will show you what exactly does USB splitter is.
An Overview of USB Splitter
USB splitter is a device to connect peripheral devices to a computer. It increases the number of available USB slots built into a computer and increases options (adds functioning printers, scanners, cameras and other devices) for users. Here, MiniTool will offer you more detailed information about USB splitters.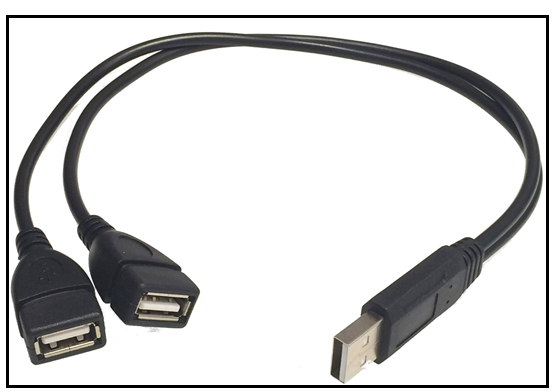 Besides, there is a mini one for splitter – micro USB splitter. It works like USB splitter, but it has smaller size. This feature enables you to carry it more conveniently and easily. You can get one on Amazon, eBay or other shopping platforms. You should be cautious about the product's brand, type when buying a device.
For instance, you need to check the size of the port – whether the USB splitter is suitable for USB 3.0 or USB 2.0. To know more informatio about USB 3.0 and USB 2.0, please read this post:  Glossary of Terms – USB 3.0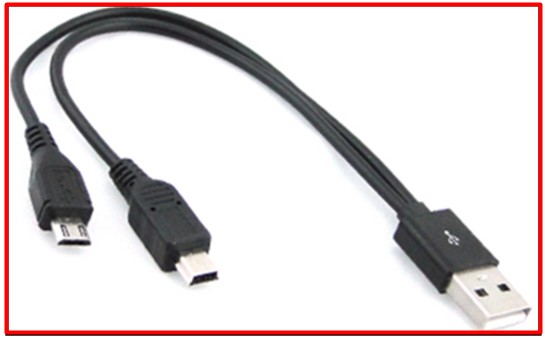 The features of USB splitter are also true for USB hub. In fact, there are some common features between USB splitter and USB Hub such as their usage, functions. Due to this aspect, you may Xbox one not reading disc issue
USB Splitter or USB Hub
Which one is better: USB hub or USB? You may raise this question. Though they have some similarities, there are some differences between the two devices. Let's explore their similarities and differences together so that you can know them better.
USB hub or USB splitter? How to decide? After reading the below comparison part, I am sure that you have a full understanding of them and you may have a rough answer in your mind.
Similarities
Both of two devices are used to connect peripheral devices like functioning printer, scanner to computer.
The two devices can increase the amount of computer's built-in available USB slots.
Differences
USB hub provides 2 to 7 ports that can help you add extra devices to a computer. The USB hub is a mini device with female USB ports. A USB splitter divides one line into two and it usually be used to connect a printer into two computers like a telephone wire splitter.
In addition to functions, another major difference is that USB hub has available additional power source. Each USB port has 0.5Amps available. This power will be used among all the ports you'll be running by a hub without its own power source. The extra available amperage of a power hub will improve its efficiency and keeps your devices operating smoothly.
The USB hub transfer data at a speed of 480 mps. You can plug it to power source. Some type of USB hubs include their own surge protection and status monitors. USB splitters are simpler than USB hubs, but you can obtain a power socket splitter that can be inserted to the car socket that contains a USB port. In this way, you are able to utilize this source to plug your GPS or laptop into the car battery.
Read here, do you know which one should you choose? These similarities and differences can help you gain a better understanding about them. After that, make a choice according to the above description.
For instance, if you would like to plug more than two devices to your computer, you should choose USB hub. When you need to connect a device to two computers at the same time, the answer goes to USB splitter. Therefore, just choose one device based on your actual demand.
If you purchase a wireless USB, you will not be troubled by the issue – making a choice between USB hub and USB splitter. The wireless USB can also be applied to MP3 players, game console, printer, scanner and other peripheral devices. Therefore, you can take this device into your consideration too. 
When you don't clear about wireless USB, please read this post to gain more information: Introduction to Wireless USB: History, Connectivity, Usage
That's all information this post provides for you. After reading the post, choose a proper device.