As a follow-up to Windows Vista, Windows 7 is the Windows operating system released in 2009 by Microsoft. The major purpose of Windows 7 is easy-to-use for users. Till now, still many users are using Windows 7, let's get to know it more!
Windows 7 is the Microsoft Windows operating system (OS) released to manufacturing on July 2009 and commercially in October 2009 as a part of the Windows NT family of operating systems. It is the successor to Windows Vista as well as the predecessor to Windows 8.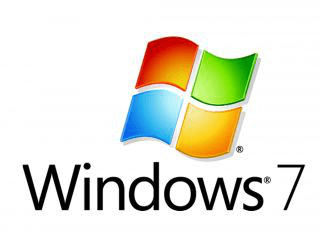 Windows 7 Editions
Windows 7 has six editions available, they are Windows 7 Starter, Windows 7 Home Basic, Windows 7 Home Premium, Windows 7 Professional, Windows 7 Enterprise, Windows 7 Ultimate.
Windows 7 Starter is a version of Windows 7 with minimal functionality. It only works for 32-bit versions, excluding Windows Aero themes. And its desktop wallpaper and visual style (Windows 7 Basic) are not user-changeable. Meanwhile, RAM over 2GB is not supported.
This version can be pre-installed on computers, especially netbooks or Windows tablets, through system integrators or computer manufacturers using OEM licenses.
Windows 7 Home Basic provides a 64-bit version and supports up to 8GB of RAM.
Windows 7 Home Premium has 32-bit and 64-bit versions.
Windows 7 Professional is for fans, small business users and schools. It contains all the functions of Windows 7 Home Premium and adds the function that participating in the Windows Server domain. It also has 32-bit and 64-bit versions.
Windows 7 Enterprise is targeted at the enterprise segment of the market and is sold to companies that sign Software Assurance contracts with Microsoft through batch licensing.
Windows 7 Ultimate includes the same functionality as Windows 7 Enterprise, but unlike Windows 7 Enterprise edition, home users can use it on a personal license basis.
As of January 2015, mainstream support for all versions (new features and bug fixes) has ended, but extended support (security updates) will continue until January 2020. Although Windows 7 is no longer produced or sold by Microsoft, you can find copies floating around on Amazon.com or eBay if you need one.
Related article: How To Recover Deleted Files In Windows 7 – Follow This Tutorial
Windows 7 Minimum Configuration Requirements
Windows 7 requires at least the following:
1 GHz or higher-level CPU
1 GB RAM (32 bits) or 2 GB RAM (64 bits)
16GB available hard disk free space (32 bits) or 20GB available hard disk free space (64 bits)
Features of Windows 7
As a successor to Windows Vista, Windows 7 has made a major breakthrough in terms of ease of use.
The design of Windows 7 focuses on five key points: the unique design of notebook computers; the design based on application services; the individuation of users; the optimization of audio-visual entertainment; and the new engine of user usability.
Windows 7 simplifies many designs, such as fast maximization, half-screen display of windows, Jump List, rapid system failure repair, etc. These new features make Windows 7 easier to use.
Simple
Windows 7 makes it easier to search and use information, including local, network and Internet search functions. The intuitive user experience will be more advanced. It also integrates automated application submission and cross-program data transparency.
Efficiency
In Windows 7, the search function of system integration is very powerful. As long as the user opens the start menu and starts to input the search contents, the search function can run automatically regardless of the application, text documents, etc., which brings great convenience to the user's operation.
Gadget
Windows 7 gadgets don't have sidebars like Windows Vista, and they are placed on the desktop alone, which is convenient and easy to use. However, in September 2012, Microsoft stopped technical support for downloading Windows 7 gadgets because of serious vulnerabilities in Windows 7 and Windows Vista sidebar platforms. Microsoft has disabled this feature in Windows 8 and subsequent versions.
Hackers can always use these gadgets to damage your computer, access your computer files, display disgusting content or change the behavior of the gadget. Hackers may even take over your computer entirely with a gadget.
Efficient search box
The search box of Windows Explorer of Windows 7 is on the right side of the menu bar, which can adjust the width flexible. It can quickly search documents, pictures, programs, etc. in Windows. The search of the Windows 7 system is dynamic. When you enter the first word in the search box, the search of Windows 7 has already started, which greatly improves the search efficiency.
In the end, if you have the need to extend Windows 7 system partition, a top partition manager – MiniTool Partition Wizard can help you.