What Is Wsappx and Why Is It Running on Your Windows? [MiniTool Wiki]
What Is Wsappx?
What is wsappx? Two separate background services are included in the wsappx process. It includes the AppX Deployment Service (AppXSVC) on both Windows 8 and 10. You can also see the Client License Service (ClipSVC) on Windows 10. However, you can see the Windows Store Service (WSService) instead of ClipSVC on Windows 9.
Tip:
To learn more information on Windows 8 and Windows 10, you can go to the
MiniTool
website.
If you see the wsappx process running in the Task Manager, extend it and then you will see one or both of the two services running based on the version of Windows you are using. These services handle the process of installing, removing, and updating Store applications and ensuring they are properly licensed. Let's see the services respectively.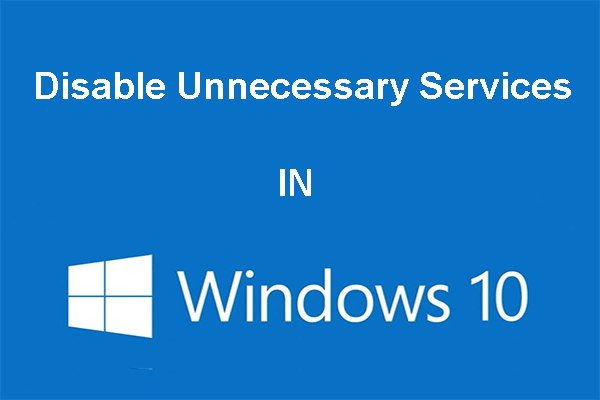 To disable unnecessary services in Windows 10 is a good way to reduce the boot time of your computer. This post tells how to disable and what to safely disable.
What Is AppX Deployment Service (AppXSVC)?
The store applications are deployed by the AppX Deployment Service. Those "Universal Windows Platform" applications are distributed as AppX packages, then it gets the name.
In other words, this process can be used to install, uninstall, and update store applications. The Store applications are updated by Windows Store in the background, and many of the applications included with Windows are fallen into this category.
Some people have faced this problem that the Windows 10 store not working. This post will provide 4 useful and powerful methods to solve this problem.
When you install, remove, or update the services, the traditional Windows desktop applications use CPU and disk resources. Seeing the resources used by AppXSVC instead of the individual program's installer when you work with Store applications is the only difference.
Since Windows is updating them in the background, you will see this process running when you don't install applications, even if you've never used them. This is the reason that you may see this process using CPU and disk resources in the background.
What Is Client License Service (ClipSVC)?
The ClipSVC background process handles "infrastructure support" for the Store on Windows 10. In fact, the ClipSVC process on Windows 10 and the wsappx service on Windows 8 have basically the same description in the Services interface.
The wsappx service process seems to be basically the same as ClipSVC. It has a different name on Windows 8. You won't see the wsappx service process on Windows 10.
Why Does Wsappx Consume So Much CPU?
You may encounter the wsappx high CPU issue. Why does it happen? When your PC is installing, uninstalling, or updating Store applications, the wsappx service usually uses only a lot of CPU.  This may be because you have chosen to install or uninstall applications, or because the store is automatically updating applications on your system.
You can tell the Windows Store not to update your apps automatically if you really don't care about these included apps. To do that, you need to launch the Store application, click your user icon and then select the Settings option. Set the Update apps automatically slider to Off.
When you want to update the application, you can return to the store, click the user profile icon, and select the Download and Updates option. This screen shows all updates for installed applications and you are allowed to install them.
Although you won't automatically get the latest app updates, the method prevents the wsappx service from using CPU to update applications in the background. When you manually update apps, you'll still use system resources like CPU and RAM, but at least you get to choose when they're used.
Microsoft frequently updates the applications included with Windows like Mail, Movies & TV, OneNote, Photos, and Calculator. Thus, it's not recommended to disable wsappx if you use any of them. 
Final Words
To sum up, this post has introduced some information on wsappx. You can know what it is and why it is running on your PC. I hope this post can be helpful to you.