What is ACMON.exe? Is it a virus? Should you remove it? If you are looking for the answers to the above questions, you should read this post carefully. This post from MiniTool provides a detailed introduction about ACMON.exe for you.
What Is ACMON.exe?
ACMON.exe is an executable file that belongs to the USBCharge+ program developed by ASUS. The size of the software is usually about 34.64 MB. The ACMON.exe process is also known as ACMON and is a part of ASUS Splendid Video Enhancement.
Is It Safe or a Virus?
In some cases, executable files can damage your computer. The location of ACMON 32 bit can help you determine whether it is a legitimate Windows process or a virus. The process of ACMON.exe should be run from C:\Program Files\asus\usbchargesetting\usbchargesetting.exe. If you find that it is in other places, it may be a virus.
Should You Remove It?
Then, you may wonder should you remove it and how to remove it if it is a virus? Don't delete the ACMON file without a valid reason, as this may affect the performance of all associated programs that use the file. If It is a virus, you should go to the Control Panel application to find USBCharge + and uninstall it to remove ACMON.exe.
How to Fix the ACMON.exe Issues?
The following are the most common ACMON.exe issues.
ACMON.exe Application Error.
ACMON.exe failed.
ACMON.exe is not running.
ACMON.exe not found.
Cannot find ACMON.exe.
Error starting program: ACMON.exe.
Faulting Application Path: ACMON.exe.
ACMON.exe is not a valid Win32 application.
ACMON.exe has encountered a problem and needs to close. We are sorry for the inconvenience.
How to fix the issues? You can follow the guide below:
A clean and tidy computer is one of the best ways to avoid problems with ACMON.exe. Thus, it's recommended to run SFC and DISM to fix it. Here are the steps to fix it:
Step 1:  Input command prompt in the Search box. Then right-click Command Prompt and select Run as administrator to open the command window.
Step 2: Type the command sfc /scannow and then press Enter.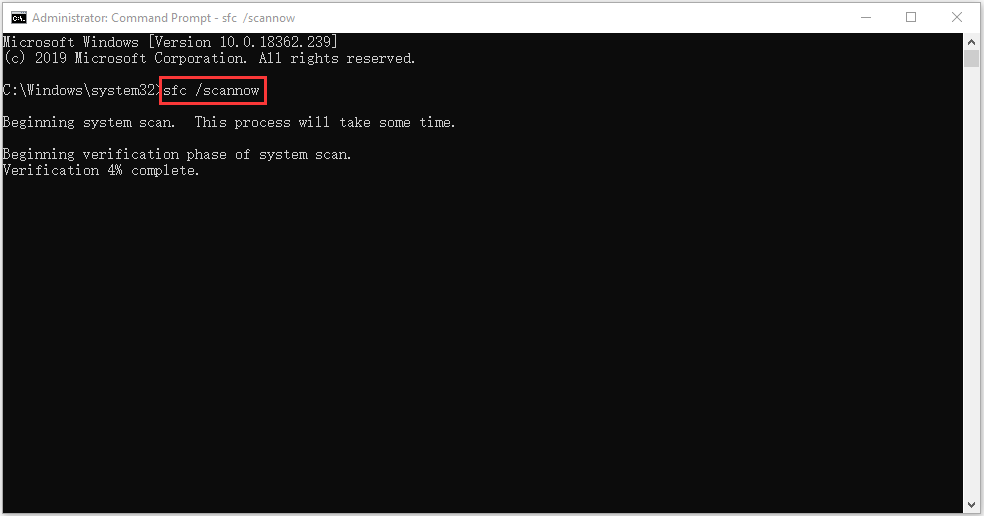 Wait patiently until the verification process 100% complete. Then reboot the computer to see whether the ACMON.exe issue still exists.
Tip: Please make sure there is a space between "sfc" and "/scannow".
If sfc /scannow command is unable to fix ACMON.exe issues, you can run DISM to fix the Windows system image. So, in order to solve this DISM error code, please type the correct command.
Dism /Online /Cleanup-Image /CheckHealth
Dism /Online /Cleanup-Image /ScanHealth
Dism /Online /Cleanup-Image /RestoreHealth
After that, you can check whether you still encounter the issue.
You can also try yo uninstall ACMON.exe and reinstall it on your PC to fix the ACMON.exe issues. You had better download the ACMON file from its official website.
Final Words
After you read this post, you may know the information on ACMON.exe. Hope this post will be very helpful for you. If you have any related issues, you can comment on our post to let us know.