Recently, ADATA releases IESU317 external SSD and IUFU33B flash drive. Both of them are equipped with MLC flash, which allows them to offer a high P/E Cycle. This post will introduce you to these two new drives. If you want to get more information, click MiniTool to browse.
ADATA Releases IESU317 External SSD and IUFU33B Flash Drive
Despite the proliferation of cloud storage today, there are still times when you need local storage, especially external drives. More consumers are buying tablets, laptops and convertible devices, but fewer are buying desktops. 
However, computer types like tablets, laptops and convertible devices generally do not support adding a second internal storage drive. Fortunately, there are still excellent USBs allowing to extend storage. 
ADATA Technology is a leading manufacturer which has produced high-performance NAND Flash products, DRAM modules, and mobile accessories. Now, ADATA releases new MLC IESU317 external SSD and IUFU33B flash drive. These two new drives utilize the reliable USB-A connection. 
Both products are not particularly good, but that doesn't matter much. They are only designed for functionality. That means they are not used to revolutionize anything. 
The ADATA IESU317 external solid-state drive (SSD) and the IUFU33B flash drive support the high-speed USB 3.2 interface and come with MLC NAND flash, combining superior durability and next-generation performance. 
Both of them are compatible with multiple operating systems, making it easy to plug and play, offering you a reliable, convenient and practical mobile storage solution. 
IESU317 External SSD
Since you have known that ADATA releases new MLC IESU317 external SSD and IUFU33B flash drive, you may want to get more details of these two devices. Firstly, this part will show more information about IESU317 external SSD.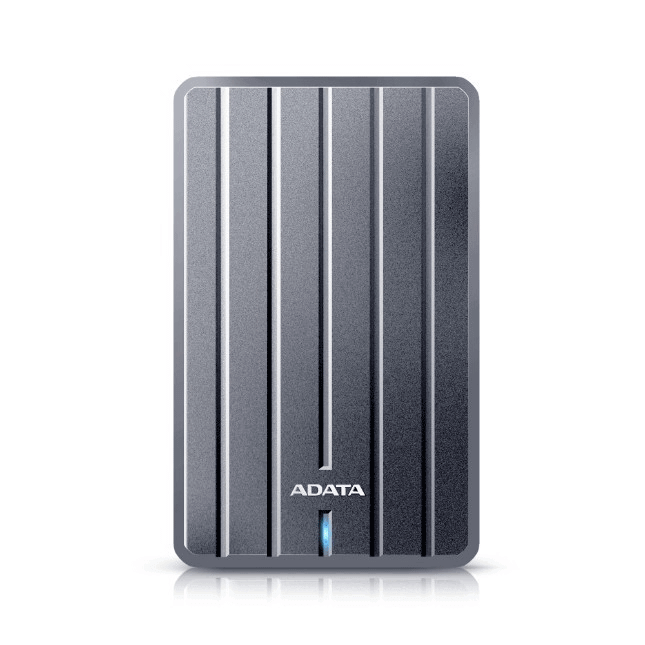 The IESU317 external SSD features an ultra-thin form factor just 9.6 mm (0.38 in). The surface of the sandblasted metal shell is frosted, which makes the shell very durable and resistant to scratches and fingerprints. 
The IESU317 external SSD is equipped with the next-generation USB 3.2 Gen 1 interface, which gives it a read-write speed of up to 435/400 MB/s for fast data transfer and backup. 
With MLC NAND flash, the IESU317 offers a higher P/E Cycle (Program/Erase Cycle) than the TLC equivalent that can reach up to 3K, which greatly expands data retention and avoids data loss or corruption. 
More importantly, the IESU317 offers you AES 256-bit encryption which is used for robust data protection. This SSD offers you up to 1 TB capacity. 
This makes the IESU317 ideal for graphic design, photography, animation, or anyone who needs to save, back up and encrypt data.
IUFU33B Flash Drive
This part will introduce you to IUFU33B flash drive in detail.
The IUFU33B flash drives are lightweight, portable, as well as plug and play. 
The IUFU33B flash drive offers a high P/E Cycle (Program/Erase Cycle) up to 3K with MLC flash to enhance data retention and improve performance over similar products of TLC. 
In addition, the IUFU33B is equipped with 30μ gold plating on the USB connector, which allows it to withstand frequent insertions and removals. This can help extend the life of it. 
Coming with 128 GB of capacity and USB 3.2 interface, the IUFU33B can quickly transfer and save data. This flash drive has a functional and stylish design which contains a sturdy metal casing. 
Hot-swapping is supported by IUFU33B without installing drivers. 
You can also use the IUFU33B for industrial-grade storage applications, data backup needs, and photographic equipment in addition to embedded and industrial computing systems.
Bottom Line
In conclusion, this post has shown you that ADATA releases IESU317 external SSD and IUFU33B flash drive. Meanwhile, this post gives you more information about these two new devices. Hope this article has helped you.