Though optical drive is not common currently since the optical disks like CDs and DVDs are less and less popular, it is still necessary in some cases. If you are the one who want to buy an optical drive in 2019, you should read the following content which will show you some of the best optical drives worth buying.
If you want to use DVDs, CDs and Blu-ray optical disks on a computer (PC or laptop), an optical drive is necessary. Some lenses are contained in the optical drive, responsible for projecting electromagnetic waves, to read and write data on optical discs. If you'd like to know the best optical drive in 2019, please keep reading.
A List of the Best Optical Drive in 2019 – Read before Purchase
Why Is Optical Drive Still Necessary
At the end of the last century, the optical drive is so popular that you can see it in almost all the desktops and laptops. Yet, with the development of laptop (becoming smaller and lighter), it faded gradually. Now, you can barely find the optical drive on a laptop. Besides, it disappears from most desktop since the number of people using optical disks is declining.
But, there are still chances that people need to use an optical drive (the CDs and DVDs are still important under certain circumstances). The optical drive is also compatible with game consoles, such as Xbox, PlayStation, and Nintendo. That's why I decide to introduce the top optical drive in 2019: helping users get the one that best meets their needs. Both the external optical drive and internal optical drive will be included.
Useful Tips On Recovering Data From Xbox One Hard Drive By Yourself.
3 Top Optical Drives
One: Asus 24x DVD-RW Serial-ATA Internal OEM Optical Drive DRW-24B1ST.
As you can see from the name, this optical drive is very suitable when you need to record a CD/DVD at 24X speed. It is able to take full control of the media replication speed after abolishing the driver bad burns. In order to ensure the safe media speed constancy with proper burning, it will never cross the encoded maximum rates. The improper speed fluctuation will be avoided so as to prevent disc burning failures on discs (both compatible and non-compatible).
Main features:
Drive Type: Internal DVD+/-RW Dual Layer Drive
The drive is power saving.
The fast speed and widespread database make it easy to transfer & send the exact details of the burning disc.
You can delete the data on this rewritable disc completely.
The multimedia data storage and sharing is flexible and efficient.
Two: Dell DW316 External USB Slim DVD R/W Optical Drive 429-AAUX
This external USB slim is provided with a new center. The Dell DW316 external optical drive has a cutting-edge look and a USB link. It can be connected to Ultrabook and Notebook conveniently via the USB port. The association between this optical drive and the workstation/work areas is fast, precise, and blame free. The fitting n-play capacity of the drive gives support to programming establishments, simple CD/DVD copying, and moment media playing.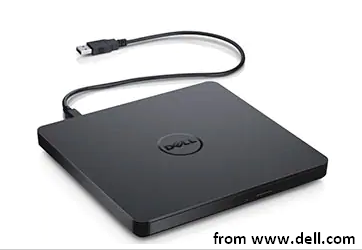 The USB 4 Standard Is Announced: It's A Big Upgrade.
Main features:
DVD-RW (R DL)/ DVD-RAM
Fast read speed: 24x (CD)/ 8x (DVD)
Fast write speed: 24x (CD)/ 8x (DVDR)/ 6x (DVDR DL)
Three: LG Electronics Internal Super Multi Drive Optical Drives GH24NSC0B.
This LG optical drive provides 4 MB of the unrivaled support memory for the super-fast activity. It contains the Blu-Ray innovation, which contributes to the advanced information stockpiling and information copying with 16X speed and perusing.
Main features:
Good compatibility: works well with Windows operating systems (such as Windows Vista/XP/7).
Large buffer memory: 0.5MB.
It is equipped with a buffer Under-run prevention function.
It is read and write compatible with CD-R/RW, DVD-R/RW/RAM/ +R/RW +/-R DL M-DISC/+M SL and read compatible with CD Family & DVD-ROM.
Of course, there are many other drives missing from the best optical drive in 2019. Hope you can find the one that suits your situation the most.