Some people might have heard of Bit browser. This browser is mainly designed for Chrome OS and can be added as an extension in some other browsers. This article on MiniTool Website will give you a guide to downloading and using Bit Browser. Know more details? Continue your reading.
About Bit Browser
Bit browser is a multifunctional web browser where you can perform fast browsing and quick search, compatible with various devices. Besides, if you are a news reader, Bit browser provides major and updated top stories from all major sectors – science news, business news, entertainment news, and sports news.
Bit browser also stresses the importance of users' privacy and security, with no history tracking and saving. Bit browser can help you break site restrictions so that you can surf through blocked websites without harming your online privacy.
Bit Browser accelerates the communication between URLs and their servers to enable fast internet access and can withstand a substantial amount of online workload.
After learning this information about Bit browser, if you would like to have a try, you can follow the next part to download Bit browser.
Download and Use Bit Browser
Before you download and use Bit browser, you need to meet the following demands.
Make sure you have a stable and fast Internet connection.
Turn off your other background programs on your device.
If you want to add Bit browser as an extension, please make sure your browser is the latest.
Add Bit Browser as an Extension
Bit browser can be used as an extension. You can add Bit browser on your Chrome and other Chromium-based browsers, like Opera, Vivaldi, Microsoft Edge, and Brave Browser.
In this post, we will take the Chrome browser as an example to be your reference.
Step 1: Open your Google Chrome on your device and go to add Bit browser extension in your Chrome web store.
Step 2: Click on Add to Chrome to download and use the Bit Browser as an extension.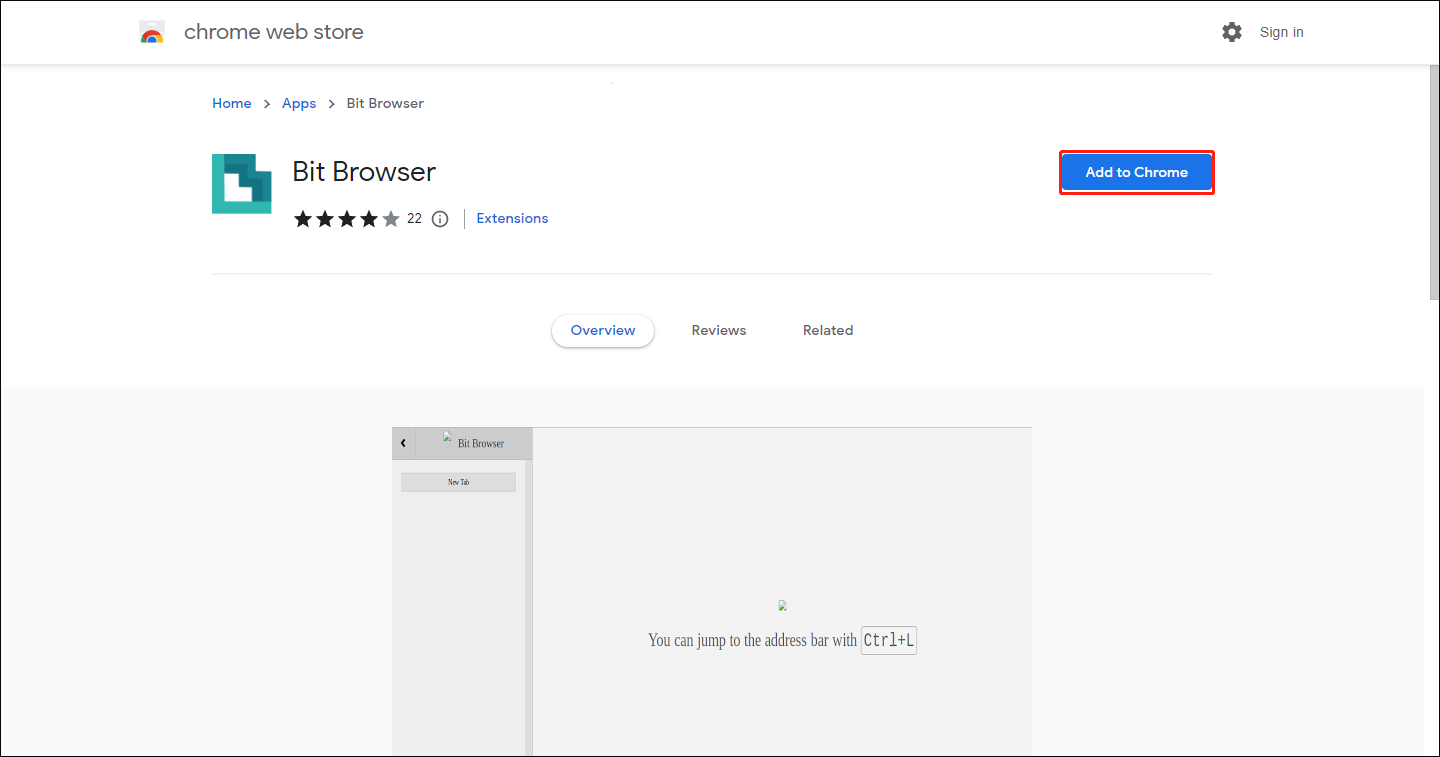 Step 3: After that, click on the Extensions icon in the top right corner and then choose Manage extensions.
Step 4: Choose Bit Browser and then click on New Tab in the left column.
Step 5: Input the blocked site's URL and click Enter.
Then you can use Bit browser to view the blocked site without security worries.
Download Bit Browser on your Device
You can also download your Bit browser on your Android or iOS device. Please follow the next steps.
Step 1: Go to your Play Store or Apple Store and search for Bit browser.
Step 2: Then go to download and install Bit browser.
Step 3: After the downloading finishes, open the program and input the blocked site's URL, and then hit the GO button.
Of course, you have some other alternatives for Bit browser. For example, the Opera web browser is a great option for ad-blocking and privacy protection, and the Brave browser also boasts powerful similar functions.
Bottom Line:
There are many browser alternatives for safeguarding your privacy and security. Bit browser can be your great choice and hope this article can resolve your concerns.