This essay offered by MiniTool party explains the definition of CD clone, introduces you to several cd clone applications, and focuses on CloneCD, as well as shows you how to clone CD with ImgBurn.
What Is CD Clone?
CD clone, in general, is a process of copy data from one CD to another, or from CD to other digital storage devices like hard drives (HDD/SSD), USB disks, cloud drives, and network-attached storage (NAS). People usually do so to share files with others, protect their important information from data loss, as well as play movies/music on more convenient devices.
However, clone CD drive for business is not allowed in many places and it is illegal, especially for copyright protected CD files. Yet, if just copy a CD for personal use, you can feel free to do so.
About CloneCD
CloneCD is a proprietary optical disc authoring software that creates exact (1:1) copies for music and data CDs/DVDs. It is regardless of any Digital Rights Management (DRM). CloneCD was originally developed by Oliver Kastl and published by Elaborate Bytes, a Swiss company that also released CloneDVD.
However, due to the change of European copyright law, CloneCD was forced to be taken off the market. Then, the version of CloneCD is 4.2.0.2. Later, CloneCD was sold by SlySoft, a company located in Antigua and Barbuda, whose legislation doesn't ban the circumvention of DRM schemes. Yet, CloneCD has been sold by Belize/Latvia based RedFox since 2016.
Free CD Clone Software – CloneCD Alternatives
Besides CloneCD, there are many other CD clone and copy programs.
#1 Virtual CloneDrive (Windows)
Virtual CloneDrive works just like a physical CD, DVD, or Blu-ray drive, though it only exists virtually. Image files can be "loaded" into the virtual disk from hard drives or network drives via double-click. Then, you can use it like a normal CD, DVD, or Blue-ray.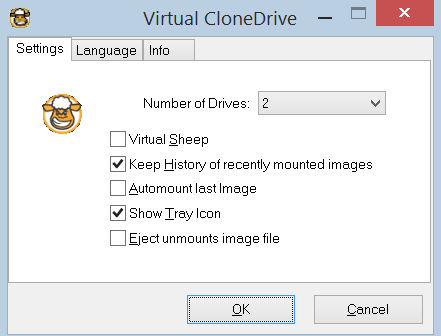 Virtual CloneDrive supports at most 15 virtual drives at the same time, no matter the image is a video, audio, or just simple data. It is fully integrated into Windows Explorer. Most importantly, Virtual CloneDrive is free of charge!
#2 321Soft Clone CD Free Trial (Windows)
321Soft Clone CD can copy and back up your crucial data CD, audio CD, and video CD in minutes after just a few clicks. It is compatible with different CD-ROM brands. 321Soft Clone CD supports clone from CD to CD, CD to image, and image to CD. Also, it is able to rip and burn different modes including RAW data, RAW DAO, as well as Session-At-Once.
#3 Windows Media Player / iTunes (Windows/Mac)
Yes, both Windows Media Player and iTunes are able to clone CD to a computer. Maybe you haven't found this feature even you have been used one or both of the 2 applications for years. To make use of the function, simply, insert source CD to "copy" into your PC, launch Windows Media Player or iTunes and answer affirmatively to the request for imputation of the tracks on the machine.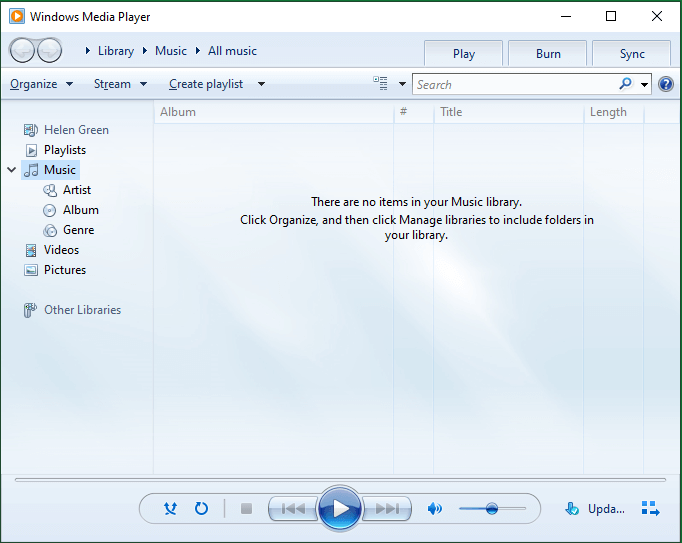 For a detailed guide to clone CD via Windows Media Player or iTunes, you can refer to this article.
How to Clone a CD?
Now, let's take ImgBurn for example to teach you how to clone CDs.
Step 1. Download and install ImgBurn on your computer. Insert source CD and target CD (if the copy destination is also a CD).
Step 2. Open ImgBurn and click Create image file from disc.
Step 3. On the next screen, in the Source section, select your source CD.
Step 4. In the Destination section, choose the folder icon, set a name for the file, and select where to save the CD copy.
Step 5. Click on the Read icon, the graphics of two CDs connected by an arrow in the lower part of the screen, and it will start copy files from CD to your computer.
Step 6. Wait until the task completes. Then, click OK.
There are many other CD cloning programs, such as Exact Audio Copy (EAC), Burn, AnyBurn, Ashampoo Burning Studio, Nero Burning Rom, CDBurnerXP. Yet, we can't elaborate on all of them here. If you are interested in one or some of them, just search them on the Internet!
Also Read: