Do you need to detect AI-generated text or content? If so, Detect GPT is the top choice for you! In this post on MiniTool Website, you will have a basic understanding of Detect GPT and a step-by-step guide to download Detect GPT on Google Chrome. Without further ado, let's dive in!
What Is Detect GPT?
ChatGPT is the most cutting-edge AI-powered chatbot that can generate content according to your queries. Although it is safe to use, it is still very controversial in all walks of life. It is reported that over 89 percent of American students use ChatGPT to finish their schoolwork. With ChatGPT, you can produce papers of high quality by just typing prompts.
What's more, using ChatGPT to generate text or content is considered plagiarism by some universities. To avoid students to rely on this tool too much and help teachers to sift if students' schoolwork contains AI-generated content, Stanford University released Detect GPT on January 31, 2023. This tool is designed to identify if any of the selected content is generated by the GPT language model. It is free of charge and supports a wide quantity of languages.
Detect GPT Download/Install for Google Chrome
Detect GPT is a free Chrome extension and you are able to download & install the extension easily on Google Chrome. Let's see how to do it:
Step 1. Launch Google Chrome.
Step 2. Go to Chrome Web Store to search for Detect GPT extension in the search bar and hit Enter.
Step 3. Click on it and hit Add to Chrome in the top right corner.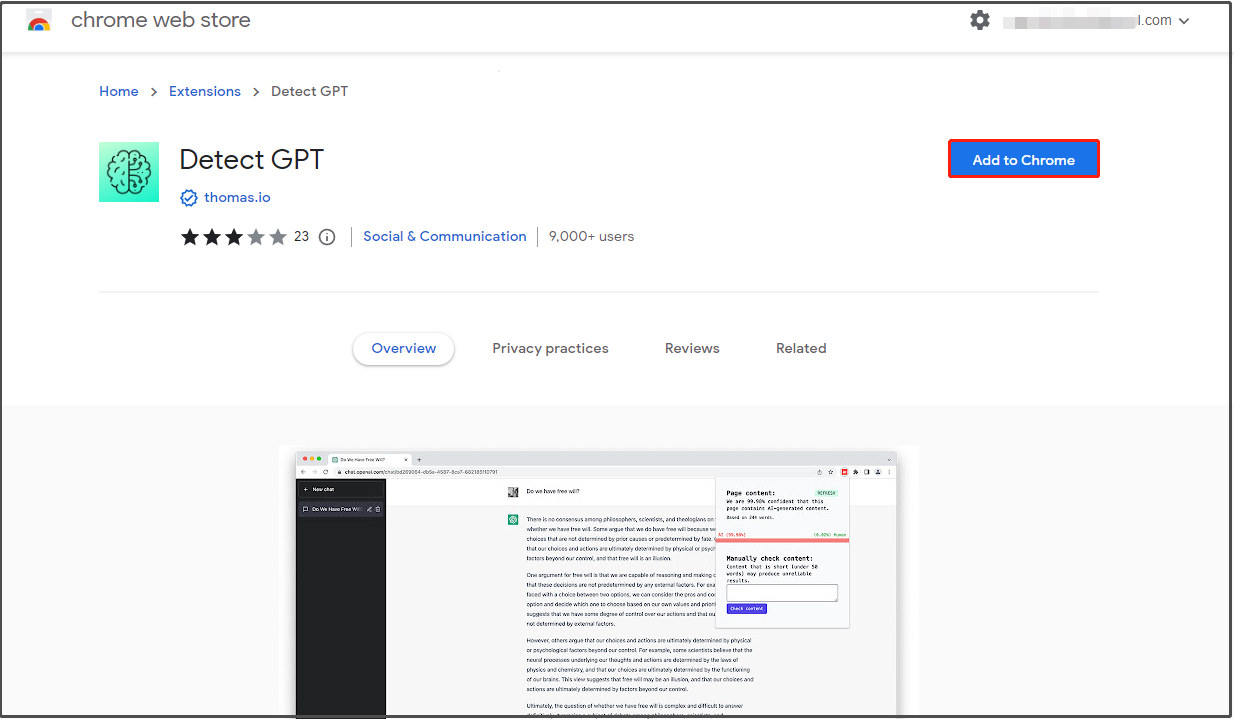 Step 4. Then, you will be prompted by a message saying that this tool can read and change all your data on all websites. Press Add extension to confirm the action.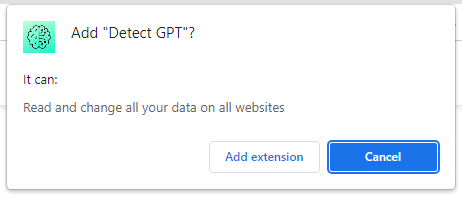 Step 5. If you want to remove Detect GPT from your browser in the future, you can click on the three-dot icon > More tools > Extensions > hit Remove under the Detect GPT extension > hit Remove again to confirm the action.
Limitation of Detect GPT
Though Detect GPT is easy to understand and use, it also has some shortcomings. First, compared with other detection tools, it requires more calculations. It needs to sample and score perturbation sets for each suspicious passage rather than just score the suspicious passages.
If the content you need to scan and detect contains the models behind API such as GPT-3, you have to buy the service but the paid results might not be very accurate.
Why not create a backup for your important files? To secure your data, you can try MiniTool ShadowMaker as a remedy before data loss occurs.
Wrapping Things up
In this post, we show you a basic concept of Detect GPT and how to download & install this useful tool on Google Chrome. It is noted that Detect GPT also has some evident limitations. For example, it can only detect a piece of text that came from GPT-2 and detections on samples from other models might be unreliable. There is still a long way to go.