File Association Helper is a piece of free software that often appears out of nowhere in the Start menu of Windows computers. Some people think it is a sort of malware. You can read this post written by MiniTool to get more information.
What Is File Association Helper
File Association Helper is a software program, which is developed by WinZip Computing. WinZip Computing is formerly known as Nico Mak Computing. File Association Helper creates files in the Zip file format and decompresses various file formats.
The tool can support all Windows versions, from Windows XP to Windows 10. But when you first install it, it will create a Windows startup command and automatically launch every time you boot your computer. The respective scheduled task's name is FAHConsole_Reg_HKLMRun. In other words, even if you don't actually need the tool, FAH will use computer resources.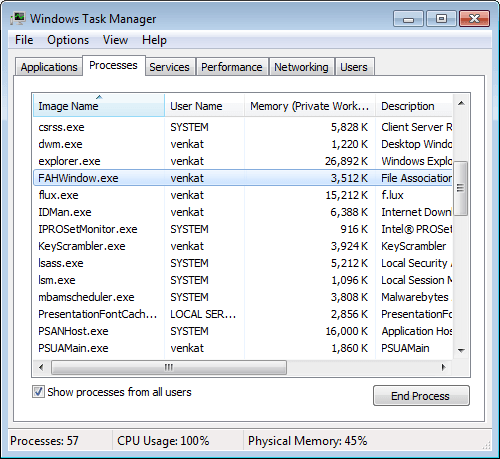 All files and folders created by the software have a common element, that is, they start with "FAH". So you can locate the program and other associated files easily. FAHWindow.exe is the executable file for the program, and other related files include FAH.exe, FAHWindow.exe and so on. In general, the installation folder is located at C: Program FilesFileAssociation Helper.
How to Remove File Association Helper
But sometimes this program will be installed with WinZip and some people will think it is a piece of malicious software. Then I will introduce how to uninstall File Association Helper:
Solution 1: Use Control Panel or Settings to Uninstall It
The easiest solution is to use the Control Panel or Settings applications to uninstall File Association Helper. Here are the detailed steps:
Option 1: Use Control Panel
Open Control Panel and select Programs and Features. Locate File Association Helper, right-click it, and select Uninstall.
Option 2: Use the Settings Application
If you want to use the Settings application, you should select Apps and a list of everything installed on your computer will appear. Locate File Association Helper, click it, and select Uninstall.
Solution 2: Delete Related Registry Values
There are some of File Association Helper's features remained to bug you after you uninstall it, like its context menu when you right-click a file. Then you can delete the registry values related to File Association Helper. Here is how to do that:
Step 1: Open the Run dialog box and type regedit to open the Registry Editor.
Step 2: Locate the following registry keys:      
HKEY_LOCAL_MACHINE\Software\Microsoft\Windows\CurrentVersion\Run\eg ui
HKEY_CURRENT_USER\Software\File Association Helper
HKEY_LOCAL_MACHINE\Software\File Association Helper
HKEY_CLASSES_ROOT\*\shellex\ContextMenuHandlers\FileAssociationHelper
Note: when you right-click a file, the last registry key will remove the context menu. But if you want to remove the program completely, you should definitely get rid of all of these keys.
Solution 3: Empty Temp Folder
The last solution is to clean the Temp folder where all the temporary files are stored. To empty the folder, you should do the following steps:
Step 1: Type the %temp% command in the Search box, and click Open. This will open the Temp folders.
Step 2: Now, you can empty them. If the system displays an error message when deleting some files, leave them. Windows services or some running software might be using them.
Final Words
From this post, you can know what is File Association Helper and how to remove it. Here are three useful solutions for you to remove it completely. I hope this post can help you a lot!