Summary :
This post provides step-by-step guide to help you activate Windows 10 by using CMD. Check how to activate Windows 10 with CMD but not with Windows 10 activation tool. If you need to recover lost data from Windows 10 computer, MiniTool data recovery software is a good choice.
After you install or reinstall Windows 10, it will ask you to activate Windows 10. If your Windows 10 system has not been activated, it will appear a watermark at the lower-right screen saying "Activate Windows. Go to Settings to activate Windows". It would be annoying to have the watermark on screen.

Besides, if you don't activate Windows 10, you can't change the Windows Personalization settings like lock screen, wallpaper, theme, etc.
If you don't want to buy a product key for Windows 10, you may find some free available Windows 10 product keys online and use them to activate Windows 10 permanently.
Before we learn how to activate Windows 10 with CMD, you can firstly check the edition of your installed Windows 10 system.
You can press Windows logo key and Pause/Break key on the keyboard at the same time to quickly check the Windows 10 edition of your computer.
Tip:
MiniTool Power Data Recovery
- Helps you easily recover deleted files or lost data from Windows computer or other storage devices including external hard drive, SSD, USB flash/pen/thumb drive, SD card, memory card, etc. Recover data only in 3 simple steps.
How to Permanently Activate Windows 10 with CMD
Without third-party Windows 10 activation tools, you can activate Windows 10 with CMD for free. Here we'll introduce how to activate Windows Enterprise edition with CMD.
Step 1. You can press Windows + R key on the keyboard to open Windows Run box. Type cmd, and press Ctrl + Shift + Enter to open and run Windows Command Prompt as administrator.
Best 2 ways to boot to Command Prompt Windows 10. Check how to open Command Prompt at boot in Windows 10, how to repair Windows 10 using Command Prompt.
Step 2. After you enter into Windows 10 Command Prompt, you can copy and paste this command line: slmgr.vbs /upk, in the Command Prompt window. Hit Enter to execute the command.

Step 3. Next you can copy and paste this command line and hit Enter to install the Windows 10 product key: slmgr /ipk NPPR9-FWDCX-D2C8J-H872K-2YT43.

Step 4. Then you can type slmgr /skms zh.us.to command line and hit Enter.
Step 5. At last, copy and paste slmgr /ato and hit Enter to activate Windows 10 for free with CMD.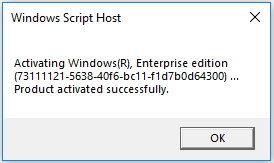 How to Activate Windows 10 Pro with CMD
Step 1. Click Start and type cmd, right-click Command Prompt app and choose Run as administrator.
Step 2. Copy and paste the following command line in Command Prompt window and hit Enter. If you find other keys for Windows 10 Pro, you can replace it with the key in the command line after slmgr /ipk.
slmgr /ipk W269N-WFGWX-YVC9B-4J6C9-T83GX
Step 3. Type the following command lines and remember to hit Enter after you type each line.
slmgr /skms kms.xspace.in
slmgr /ato
How to Check If Your Windows 10 Is Activated or Not
If you want to check whether your Windows 10 computer is activated or not, you can press Windows + R keys on the keyboard to open Run box, type slmgr.vbs -xpr in Run box and hit Enter.
Bottom Line
By following the steps above, you can easily activate Windows 10 for free with CMD.
If your Windows 10 computer has other problems, you can repair Windows 10 with 6 ways. If you lost some data in your Windows 10 computer, you can use MiniTool Power Data Recovery to easily recover lost data or mistakenly deleted files in 3 simple steps.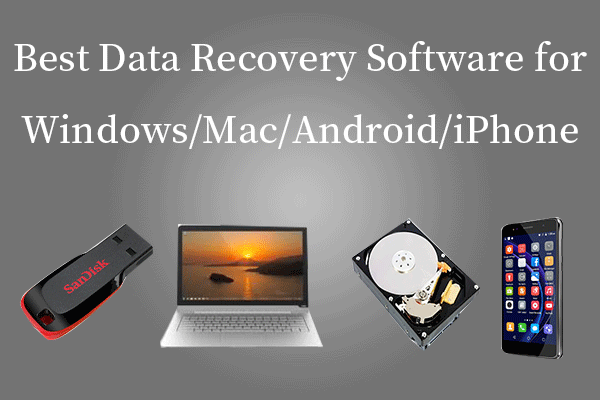 Which is the best data recovery software free? List of top (hard drive) data/file recovery software for Windows 10/8/7 PC, Mac, Android, iPhone, SD card.