Summary :
You can use Avast to scan your computer for viruses and malware. But this software may always show you a warning about the program it blocks or viruses it finds. If you don't want to see it, you can close it. How to close Avast antivirus on your computer? In this post, we will show you a detailed guide.
Avast is famous and trustworthy antivirus software. We believe that many of you have installed this software on your computer for fighting computer viruses. When you want to turn it off, you find that there is no available option to do this. For example, after clicking the Avast icon, you can see the following menu. You can't find the option to close Avast.
Is it still possible to turn off Avast? If yes, how to close Avast? In this post, MiniTool Software will show you a detailed guide.
How to Turn off Avast Antivirus?
How do I close Avast? I will show you a guide as follows:
1. Right-click the Avast icon on the taskbar. If you can't find the icon on the taskbar, you can open the system tray to see it.
2. Select Open Avast user interface to open the software interface.
3. Click the Menu button (the hamburger button) on the top-right corner of the interface.
4. Select Settings from the pop-up menu.
5. Go to General > Troubleshooting.
6. The Enable Self-Defense option is selected by default. You need to disable it by unchecking this option.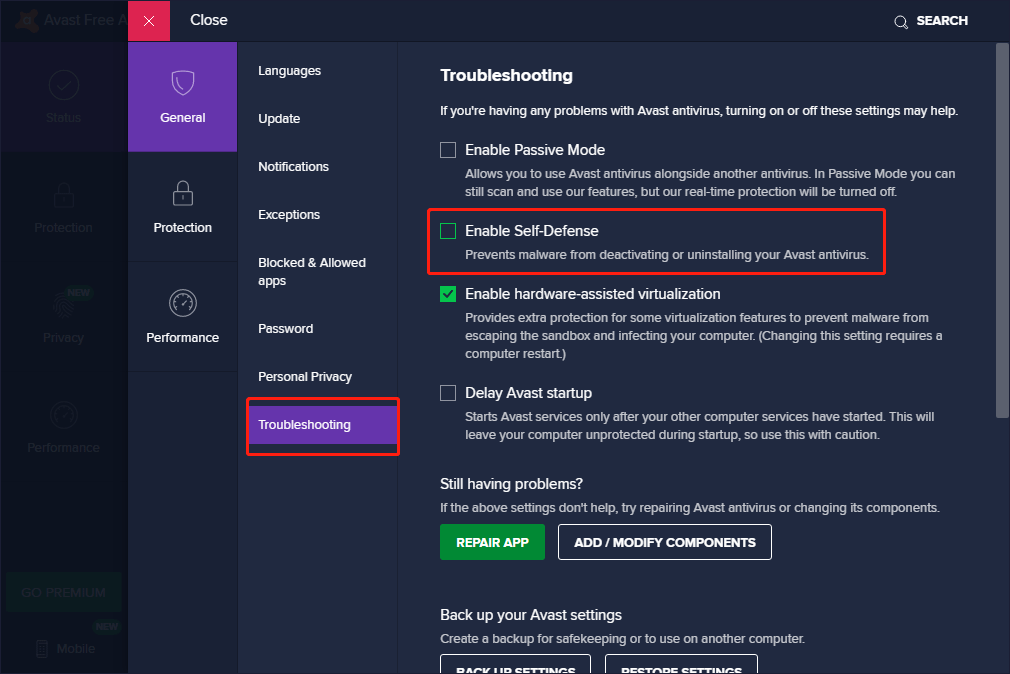 7. There will be a pop-up small interface in which you need to confirm your operation. You can click the OK, DISABLE button to continue.
8. Close the Avast window (the software will still run in the background).
9. Right-click the taskbar and select Task Manager to open it.
10. Find Avast Antivirus.
11. Right-click on it and select End task. You can also click it and then click the End task button.
12. Repeat the above step to close all Avast Antivirus processes that are running.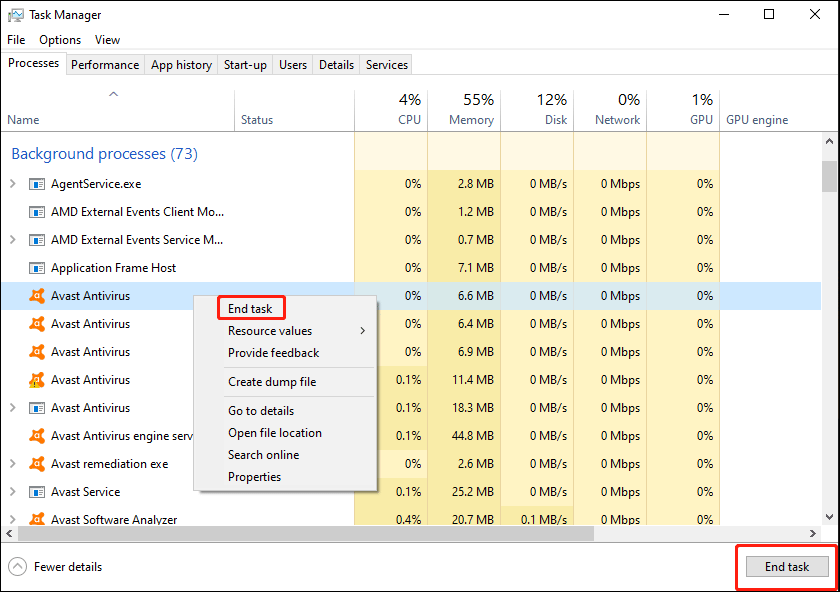 After these steps, you will not find the Avast icon on the taskbar or the system tray. You can see it is not difficult to close Avast.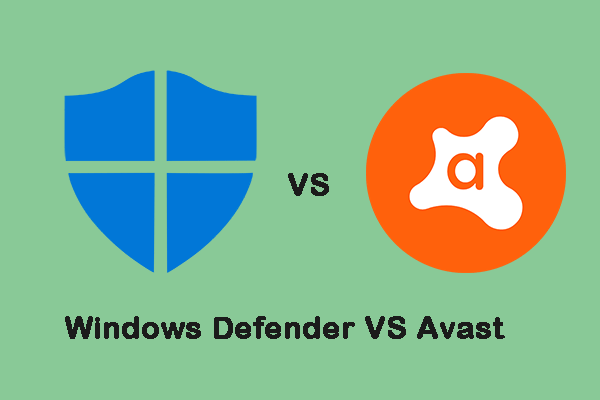 Now you have many sensitive data, thus you need a reliable defense software to protect your data. This post gives information on Windows Defender vs Avast.
How to Stop Avast from Running on Startup?
By default, after installing Avast Antivirus on your computer, it is set to run on startup. If you just want to open and use it when necessary, you can modify some settings to stop it from running on startup.
Here is a simple guide on how to do this:
Right-click on the taskbar and select Task Manager.
Switch to the Start-up tab.
Find Avast AvLaunch component and right-click it.
Select Disable from the pop-up menu.
How to Disable Avast Shields?
You can also disable Avast shields instead of close Avast. Thus, it won't take a long time to open Avast again.
1. Right-click the Avast icon.
2. Select Avast shields control.
3. On the expanded menu, you can select one option as per your requirements.
4. If you want to enable Avast again, you can right-click the Avast icon and then go to Avast shields control > Enable all shields.
Reading here, you should know how to close Avast on your computer. Should you have any related issues, you can let us know in the comments.