Have you ever been banned by Roblox? You may do something against the rule but if the ban is unreasonable, what should you do to safeguard your interest? How to get unbanned from Roblox? To resolve this issue, this article on MiniTool Website will give you some easy and quick ways.
Why did You Get Banned on Roblox?
Roblox is a great family that embraces more than millions of daily active users. Conflicts can easily happen in this free and open platform where some malicious attacks become usual.
To create a positive atmosphere, Roblox has issued a series of community rules and regulations to ensure a safe and welcoming community. Everyone in this big family is able to follow them; otherwise, some results will fall on you, such as your account being banned.
The reason you get banned from Roblox lies in whether your issuing or communicating content is up to specification. Some vulgar and attacking content is forbidden, such as extortion, blackmail, harassment, and sexual or adult content.
The levels of the Roblox ban are different, which depends on the severity of your violation. For example, you may just get a warning that you can reopen your account after agreeing to the Terms of Service; or you may get a ban for 1 to 7 days, even for an unknown amount of time.
Apart from your account being banned or deleted, there is an IP ban for one week. If you hold your doubt about those punishments imposed on you, you can learn the way to get unbanned from Roblox in the next part.
How to Get Unbanned from Roblox?
Usually, the ban will be relieved after the ban time is over but if you think the decision is unfair, you can submit an appeal to the Roblox support team, and then the team will respond to you.
Step 1: Go to the Roblox Support Website and you need to enter your date of birth.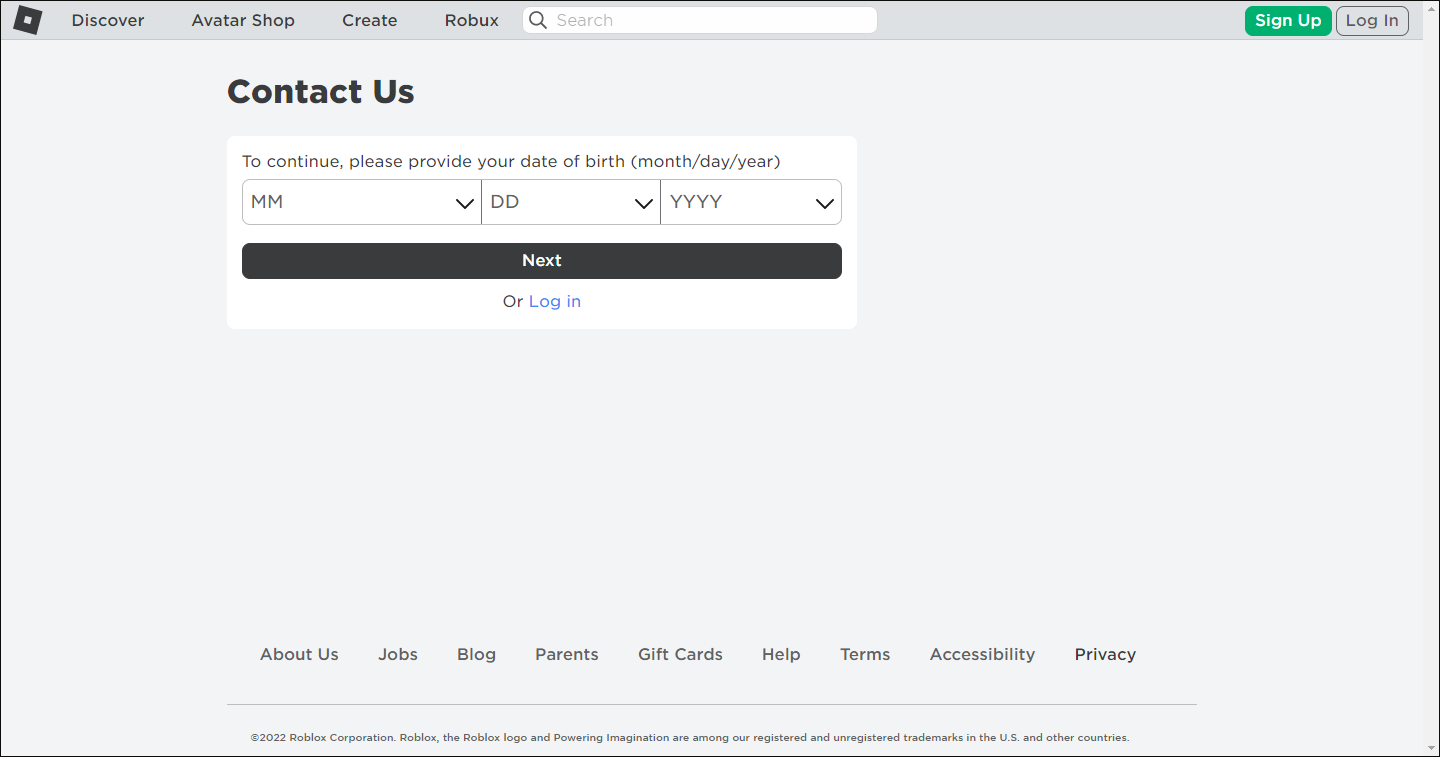 Step 2: Then you need to provide your Contact Information – your email address is required.
Step 3: In your Issue Details, you need to choose which device you are using for Roblox and under Type of help category, please choose Moderation. In the next pop-up box, choose Appeal Account or Content.
Step 4: Provide a brief statement for your appeal and try to clarify your situation. Once you finish the statement, you can choose to submit the proposal.
Usually, the response from the Roblox support team will arrive within 24 hours.
Note: This method can't make your ban removed absolutely but it is worth trying. Besides, the appeal is available only once so make sure you have your points cleared in the statement.
If the appeal turns out to fail, the only way to use your Roblox account is to wait till the end of the ban period.
If you have been banned from your IP, you can try to change your IP address with a VPN that encrypts your internet traffic, routing it to its own server.
Bottom Line:
If you get banned from Roblox, you can try the above methods to see if the appeal works. However, in case of any similar situation happens again, users should respect the regulation to create a great gaming atmosphere. This is the answer about how to get unbanned from Roblox.