Summary
Innodisk Fire Shield SSD is a new product which can withstand extreme temperature and direct flames with its three layers of protection. Due to this feature, this drive is specially used for the applications that require ultra-reliable storage. If you are interested in this drive, you can now read this post to get more information about it.
Innodisk Fire Shield SSD Is Unveiled
As a leading supplier of industrial embedded flash and memory solutions, Innodisk mainly focuses on automation, aerospace & defense, surveillance, communication and server industries. Recently, it has introduced a new storage device that is able to withstand extreme temperatures and even direct fire.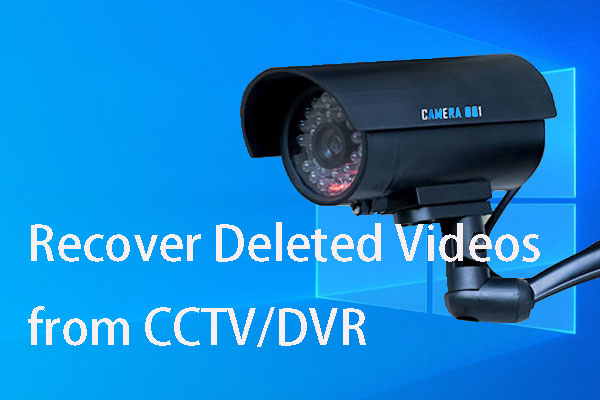 MiniTool offers professional CCTV/DVR recovery software for you to recover deleted and lost videos from CCTV/DVR hard drive/SD card easily.
This Innodisk is called as Fire Shield SSD that is a 3.5" SATA SSD. Due to its fire shield feature, it is specially used as a Black Box device for in-vehicle as well as other applications that need ultra-reliable storage for accident investigations and other matters.
Tip:
Of course, fire damage is not the only case of data loss issue. If you delete the files on the drive by mistake, you can use a professional
file recovery tool
to get them back. MiniTool Power Data Recovery can be a good choice.
This drive is available in a 3.5-inch form-factor. In theory, it can survive under the temperature of up to 800°C. On the other hand, it can direct exposure to flames for up to 30 minutes with retaining 100% of the data it stores.
Three Layers of Protection
Why this drive is so strong? Now, let's have a close look at it.
The drive is designed with a special chassis that features three layers of protection against fire, drops, extreme temperature, and so forth.
To be specific, the enclosure of this Fire Shield SSD is made of a special copper-based alloy that is resistant to flames. Inside it, there is another casing made of a heat-isolating lining material that is also used to firmly hold the drive in its position inside the chassis.
This is not all. Then, the drive is housed in a yet another protective chassis. As a matter of fact, the drive itself is a small unit which is attached to the external SATA ports by using a special flexible connector that can burn down quickly at low temperatures. Due to this, it can't transfer heat from the outside to the Printed Circuit Board (PCB) of this storage device.
How to Rescue Data from the Drive after Fire
Innodisk's Fire Shield SSDs will feature a SATA interface and they will be based on SLC or iSLC NAND flash memory for maximum performance and endurance.
As to it usage after fire damage, the company makes no secret that due to the construction after a long exposure to fire, this Fire Shield SSD cannot be used right away. Instead, there should be a specialist who will have to extract memory chips and then use a special recovery device to read them.
This product has a broad market. Then, how about its price?
Actually, the company still does not mention pricing of this Fire Shield SSD. There is also no price information about this drive on its official site. However, due to the specific position of this drive, it is likely that it will be built-to-order and the specific price will rely on volumes and configurations.