Overview of Lenovo Utility
Lenovo Utility is a famous program designed by Lenovo to manage the devices in your laptop, for example, Wi-Fi, Bluetooth, webcam, microphone, Dolby settings, and more.
This tool supports hotkeys of the keyboard and on-screen display on Windows 10. You may notice that this program can execute some important functions, for example, it displays on-screen messages when pressing a combination of keys or specific keys - flight mode on/off, caps lock, touchpad settings, number lock, camera privacy switch, the volume of mic, etc.
This program is free to download and install on your Windows 10 PC. Starting with version 3.0.0.24, Lenovo Utility was published to Microsoft Store and it was replaced with Lenovo Hotkeys. It offers On Screen Display (OSD) to show the current hotkey status on Lenovo notebook computers. The hotkey introduction and user guide are more convenient for you and the user interface is enhanced.
Lenovo Utility Download & Install via Microsoft Store
To get Lenovo Utility/Lenovo Hotkeys, your PC should meet these requirements:
OS: Windows 10 version 17763.0 or higher, 64-bit
DirectX: Version 9
Video Memory: 1GB
Memory: 4GB
Touch: Integrated Touch
Keyboard: Integrated Keyboard
Mouse: Integrated Mouse
Notes: Lenovo Notebook
See the guide on Lenovo Hotkeys download and installation:
Step 1: Launch Microsoft Store in Windows 10 via the Start Menu.
Step 2: Type Lenovo Hotkeys into the search box and press Enter.
Step 3: Click the Get button to start downloading and installing this utility on your Windows 10 PC.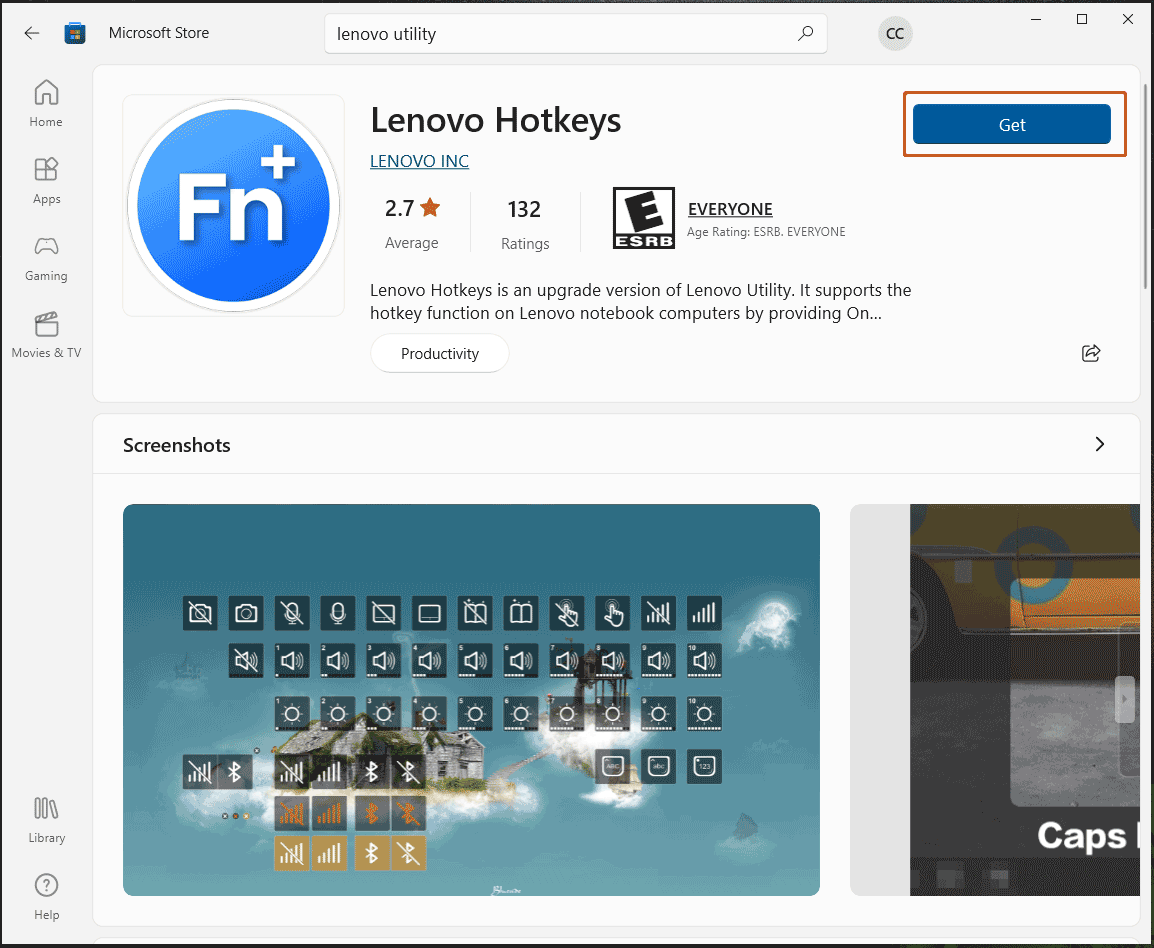 If you want to still get Lenovo Utility, you can download the .exe file from some third-party websites. Just search for "Lenovo Utility download" in Google Chrome and then click the link from a site like Lo4D to get the installer file. Then, double-click on the file to install it on your Windows 10.
Lenovo Utility Should I Remove It?
Lenovo Utility is useful in some aspects, as mentioned above. However, it always runs in the background and takes up many system resources, slowing down the PC's performance. If your PC runs slowly, you can choose to delete Lenovo Utility.
Disable Lenovo Utility via Task Manager
Since Lenovo Utility is a background process, you can choose to close it in Task Manager:
Right-click on Taskbar and choose Task Manager.
Go to the Startup tab, locate Lenovo Utility, and choose Disable.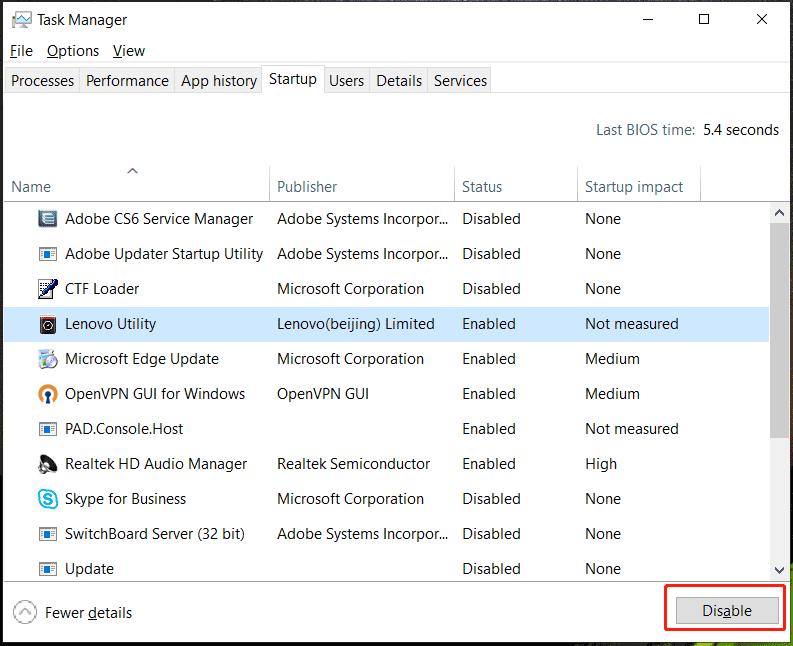 Restart your PC and you can find it is no longer active. If you double-click on the Lenovo Utility app, this tool still runs in the background.
Uninstall Lenovo Utility in Control Panel
To completely remove Lenovo Utility from your Windows 10 PC, uninstall it:
Step 1: Open Control Panel and see the items by Category.
Step 2: Click Uninstall a program from Programs.
Step 3: Right-click on Lenovo Utility and choose Uninstall.
Alternatively, you can go to Windows 10 Settings > Apps > Apps & features, choose Lenovo Utility, and click Uninstall.
Final Words
After reading this post, you know much information about Lenovo Utility, how to download and install Lenovo Utility for Windows 10, as well as how to remove the Lenovo Utility app from your PC. Just follow the given guide to install or uninstall the tool based on your needs.