Minecraft is a very popular game where you can exert your imagination with some simple cubic and a disparate world is created by you. Some players report that they encountered the Minecraft error 0x80070057. To get rid of this error code, this article on MiniTool Website will give you a guide.
Minecraft Error 0x80070057
When you encounter the error code Deep Ocean on Minecraft, you will fail to log in to the Minecraft Launcher. It is sorry to hear such a pity thing but it is recoverable.
First of all, you can consider the Internet issue. you can perform a power cycle on your router and then reconnect your PC to see if the Internet issue can be fixed.
Besides, some software conflicts can lead to this deep ocean error code 0x80070057. For example, if you use an aggressive antivirus program, it can stop the performance of the Minecraft Launcher. You can temporarily disable your antivirus to see if the game can return to normal.
There are some other factors that can trigger the Minecraft error 0x80070057. The next part will numerate those fixes to troubleshoot these situations.
Related article: How Can You Fix Minecraft Launcher Error 0x803f8001?
Fix Minecraft Error 0x80070057
Fix 1: Update Your Minecraft Game
When your game is outdated, the "Deep Ocean. Something went wrong in the login process" signal will happen. Follow the next steps to update the Minecraft client.
Step 1: Open your Microsoft Store and go to Library in the bottom left corner of the page.
Step 2: Here, you can see all pending updates listed and choose to download and install the latest Minecraft game.
When it finishes, please try your Minecraft to see if the issue has been resolved.
Fix 2: Repair Minecraft Launcher
If the Minecraft Launcher is corrupted, the Minecraft launcher will be stopped from connecting to its server and logging you in. Therefore, you need to repair corrupted files.
Step 1: In the search box on the taskbar, type Control Panel and select it from the results.
Step 2: Choose Programs and then Programs and Features.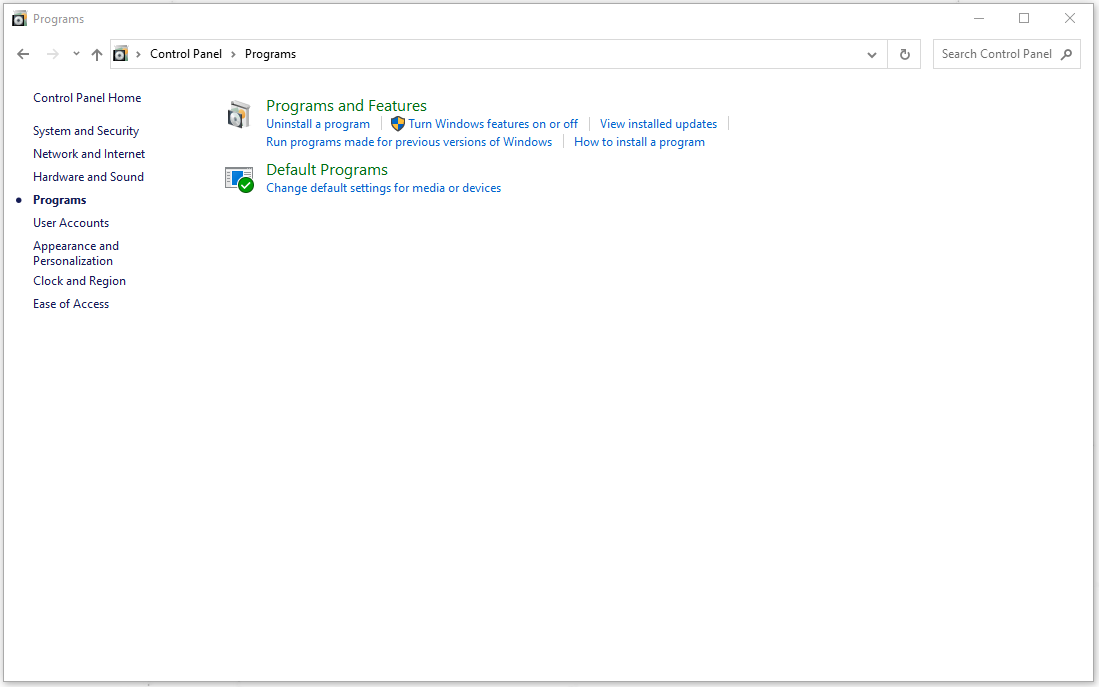 Step 3: Locate the Minecraft Launcher and right-click on it to choose Repair. If there is no Repair option, you can choose Change and then follow the screen instruction.
Fix 3: Run Windows Store Apps Troubleshooter
Another method to fix the Minecraft error 0x80070057 is to run Windows Store Apps troubleshooter. Here is the way.
Step 1: Open Settings by pressing Win + I key and scroll down to choose Update & Security.
Step 2: Go to the Troubleshoot tab and choose Additional troubleshooters.
Step 3: Scroll down to choose Windows Store Apps and then Run the troubleshooter.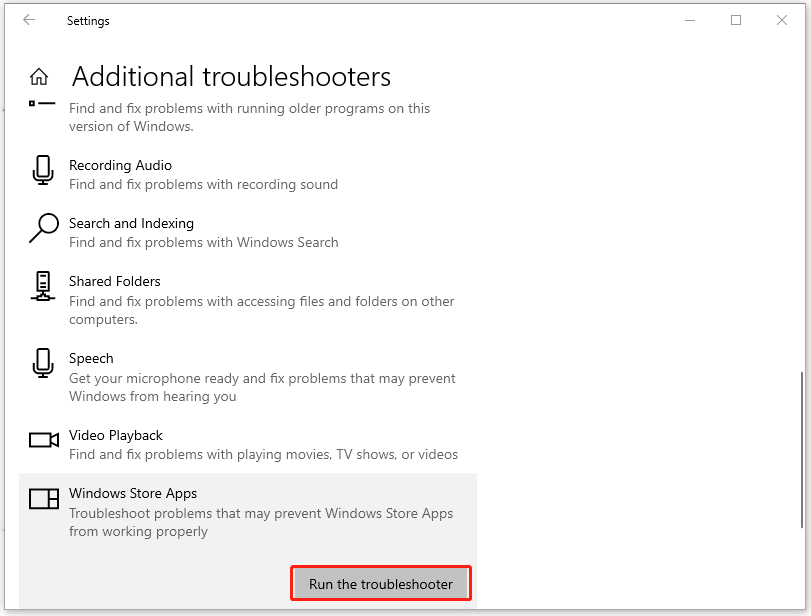 Then you can follow the on-screen instructions and finish the process.
Fix 4: Update Windows
If you have tried all the above methods and none of them can resolve the issue, you can check if your Windows is the latest. Sometimes, outdated Windows can't accommodate the latest version of Minecraft.
Step 1: Open your Settings and go for Update & Security.
Step 2: In Windows Update, if there is any available update, you can download and install it; if not, you can click Check for updates to search for and install the update.
Bottom Line:
This article has given you some methods to fix the Minecraft error 0x80070057. If you encounter a message that tells you "Deep Ocean. Something went wrong in the login process", you can follow the above methods to get rid of the issue. hope this article is useful for you.