You may find this MSIXVC folder on your PC and think that takes up too much space. You want to delete it but you don't know what will happen for the move. This article on MiniTool Website will give you some advice to judge whether is it worth deleting and some guide to deleting it.
What Is MSIXVC Folder?
What is the MSIXVC folder? MSIXVC is an abbreviation of Microsoft Installer for Xbox Virtual Console. As the name implies, this folder is used to store the disk images of the Xbox games on your PC and other critical files associated with the Microsoft Store and Game Pass apps.
The occupied storage will increase with the number of your installed games, which will take up significant space. You can find this folder on your system drive at C:\Program Files\WindowsApps\MSIXVC.
When you download and install a game from Xbox, the game will be mounted as a virtual disk in the MSIXVC folder, and the game folder is stored in WindowsApps – this folder just consists of links to the files inside the MSIXVC folder so it is not a backup for your game.
So is that available to delete the MSIXVC folder?
Deleting the MSIXVC folder may break your currently installed Xbox games, your Xbox Game Pass app as well as your Windows Store app.
It is not recommended to delete this MSIXVC folder even though too much space has been occupied unless you no longer use Xbox Game Pass or the Windows Store.
So if you have decided to delete this folder, you can go to the next part to follow the steps.
How to Delete MSIXVC Folder?
Method 1: Take Ownership of the MSIXVC Folder
To delete the MSIXVC folder, you need to take its ownership first.
Step 1: Go to C:\Program Files\WindowsApps and right-click on the WindowsApps folder and select Properties.
Step 2: Under the Security tab, choose Advanced and click Change next to Owner.
Step 3: In the pop-up box, choose Advanced… and then Find Now.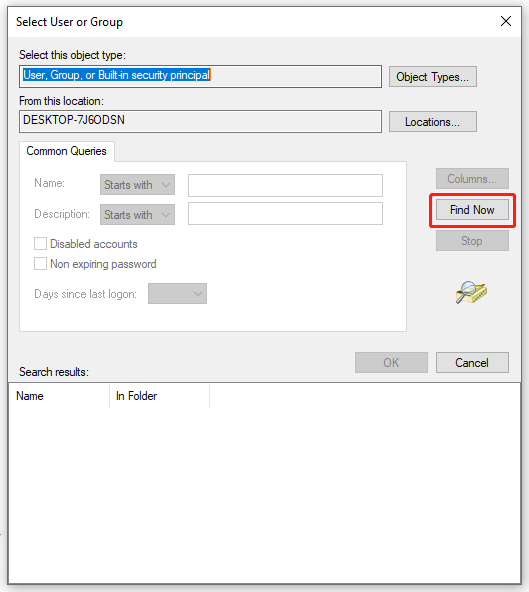 Step 4: In Search results, scroll down to choose your User Account and click OK. Then choose Replace owner on subcontainers and object and click Add.
After that, repeat step 3 and step 4 to add your user account.
Step 5: Then in the Permission Entry for WindowsApps, click Show advanced permissions and then check all options under Advanced permissions to click OK.
At last, you can navigate to the MSIXVC folder: C:\Program Files\WindowsApps\MSIXVC and delete it.
Method 2: Delete the MSIXVC Folder Using Safe Mode
If the first method can't work, you can try to delete the folder via Safe Mode.
Step 1: Open the Run dialogue box by pressing the Windows and R keys and input msconfig to enter.
Step 2: Under the Boot tab, check the safe boot option and choose Minimal. Click Apply to save your choice.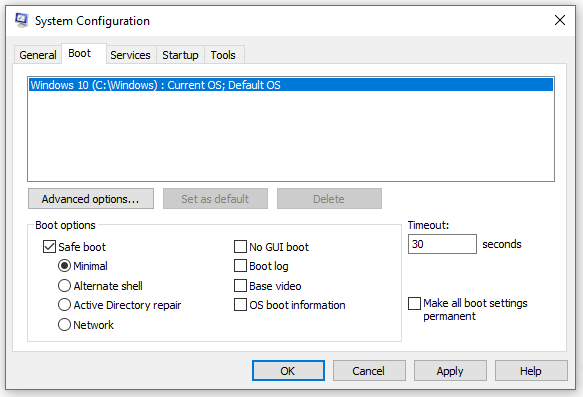 Step 3: Restart your PC and navigate to the MSIXVC folder in File Explorer; right-click on the folder and delete it.
When you finish that, you can open the System Configuration window again and disable the Safe Mode.
Bottom Line:
What is the MSIXVC folder? This article has given you a detailed introduction. You can choose to delete or keep it based on your demands. Hope this article is useful for you.