When playing Rainbow Six Siege on the computer, you may encounter error code 4-0xfff0be25 due to some connection issues or packet loss. In this guide on MiniTool Website, we will show you 6 solutions on how to remove this error. Without further ados, let's jump into it now!
Rainbow Six Siege Error Code 4-0xfff0be25
If Rainbow Six Siege error code 4-0xfff0be25 crops up when gaming, it means that the game is having a connection issue. The connection issue can be blamed not only on the game itself but also on some external factors. The potential reasons are listed as follows:
Old cookies and cache
Slow or faulty internet connection
Server errors
Outdated or corrupted DNS caches
Running too many programs in the backend
Game packet loss 
How to Fix Rainbow Six Siege Error Code 4-0xfff0be25 on Windows 10/11?
Fix 1: Restart the Game
When encountering any issues in gaming, you should consider exiting the game and then relaunching it. This operation will help to fix most temporary errors from the old cookies and cache. Here's how to do it:
Step 1. Right-click on the taskbar to open Task Manager.
Step 2. Under the Processes tab, right-click on Six Rainbow Siege and choose End task.
Step 3. Relaunch the game.
Fix 2: Check Server Status
Before starting the troubleshooting process, you had better check if there are some technical issues in the game server. Go to the Ubisoft Website to check if the server is down at the moment. If the server status is fine, please move to the next solution.
Fix 3: Check Internet Connection
Then, you can check if your internet connection is fine by going to SpeedTest. To make your internet connection more stable and faster, it is advisable to use an ethernet cable and power cycle your router.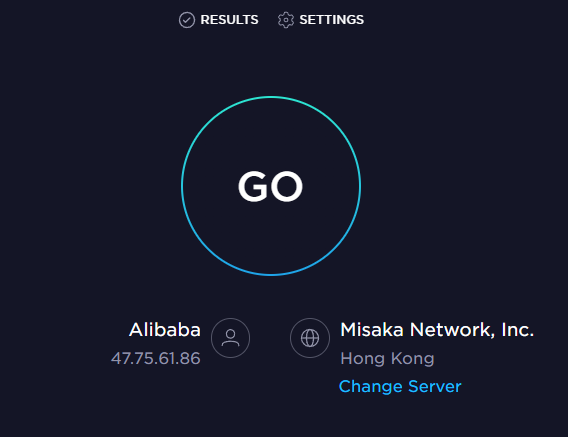 Fix 4: Flush the DNS Cache
The outdated or corrupted DNS cache will also trigger Six Rainbow Siege connection error on Windows 10/11. In this case, clearing the DNS cache might be a good option for you.
Step 1. Press Win + R to open the Run box.
Step 2. Type cmd and hit Enter to open Command Prompt.
Step 3. Run the following command one by one and remember to hit Enter after typing each command:
ipconfig/flushdns
ipconfig/registerdns
ipconfig/release
ipconfig/renew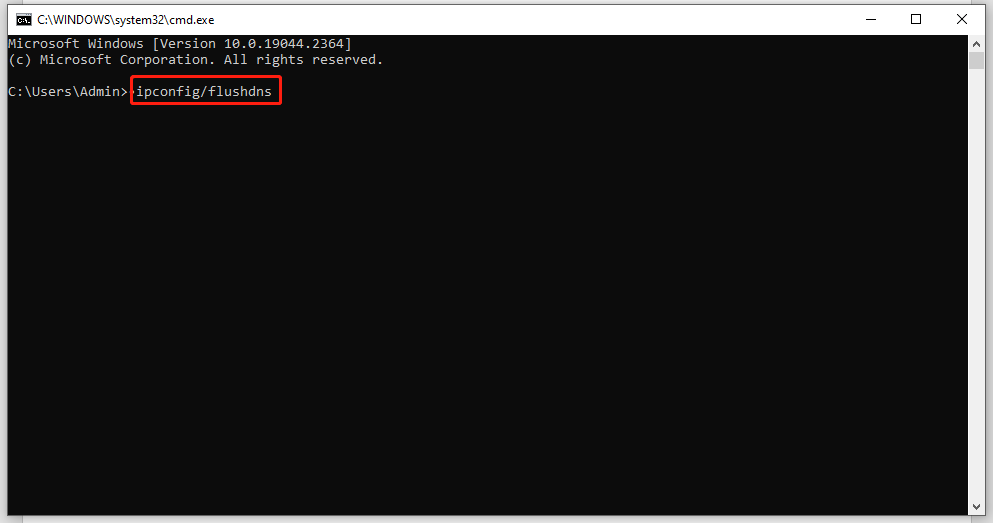 Fix 5: Disable Background Apps
If there are many programs running in the background when playing games, they will occupy your internet resources and then Six Rainbow Siege 4-0xfff0be25 will appear. Therefore, you are supposed to disable all the background apps.
Step 1. Right-click on the taskbar to choose Task Manager.
Step 2. In Processes, find the programs that consume much CPU, disk, memory, or network resources and right-click them one by one to choose End task.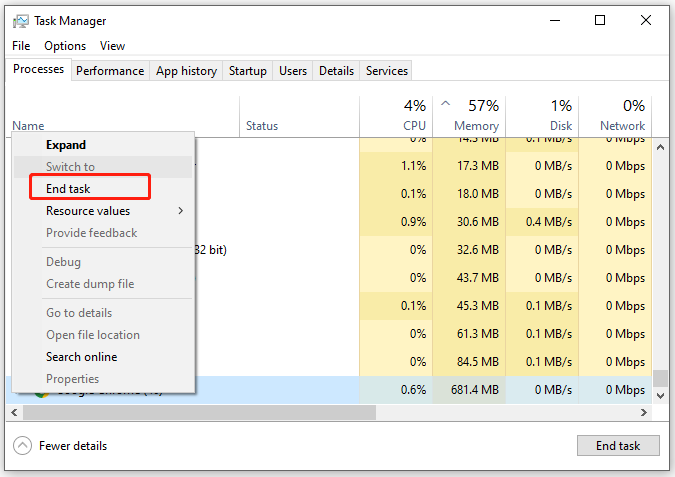 Fix 6: Verify the Integrity of Gmae Files
If you receive error code 4-0xfff0be25 Rainbow Six Siege due to game packet loss. In this case, you can verify the integrity of game files via the Steam client. Here's how to do it:
Step 1. Launch Steam and go to Library.
Step 2. Find Rainbow Six Siege in the game library and right-click on the game to choose Properties.
Step 3. Under the LOCAL FILES tab, hit VERIFY INTEGRITY OF GAME FILES.