If you run into the error "Steam quit unexpectedly" on Mac Monterey or Big Sur, what should you do to get rid of the situation? This is a common error in a Mac M1 or other Macs. Take it easy and you come to the right place since multiple workarounds will be introduced by MiniTool.
Steam Quit Unexpectedly Mac M1 or Other Macs
Steam is designed to offer many video games for players to play on PCs via this client. Steam is compatible with multiple platforms including Windows, macOS, Linux, iOS, and Android. Although it is popular, it doesn't always work well. Sometimes, Steam is not opening properly.
For Windows, you can go to find solutions from our previous post – Steam Won't Open? Here Are 11 Solutions to Fix It Easily. If you are running macOS Monterey, Big Sur, etc., this post is written for you. When launching Steam on your Mac like M1, an error will appear saying "Steam quit unexpectedly". This is an annoying issue since you cannot play a game via this service.
The common reasons for this error are damaged files, software issues, inadequate permissions, etc. Fortunately, you can find some effective methods in the following part. Let's see how to fix Steam quit unexpectedly on Mac.
How to Fix Mac Steam Quit Unexpectedly
Restart Your Mac
This is a simple way. If the error appears due to a temporary glitch on the system files, a restart of the Mac could be helpful. Just click on the Apple icon and choose Restart.
Relaunch Steam via Activity Monitor
Sometimes relaunching Steam can be a solution:
Go to open Finder.
Click Applications > Utilities and open Activity Monitor.
Use the search box or scroll down to find Steam. Choose it and click Stop in the top bar.
Restart Steam to see if it still quits unexpectedly.
Reinstall Steam
Missing or damaged files may lead to an unexpected Steam exit and you can try to uninstall Steam and reinstall it on your Mac M1 or another Mac. To do this:
Step 1: Go to Finder > Applications > Steam.
Step 2: Right-click on Steam and move it to Trash.
Step 3: Click Go in the top menu and choose Go to Folder.
Step 4: Paste ~/Library/Application Support to the search box and press Enter.
Step 5: Right-click on the Steam folder and delete it.
Step 6: Go to ~/Library/Preferences and also delete the Steam folder. Besides, delete all the .plist files with Steam in their name from this location.
Step 7: Restart the Mac and then go to the official website, click Install Steam and then click the Mac icon to download Steam for PC. Then, use the steam.dmg file to install this client again.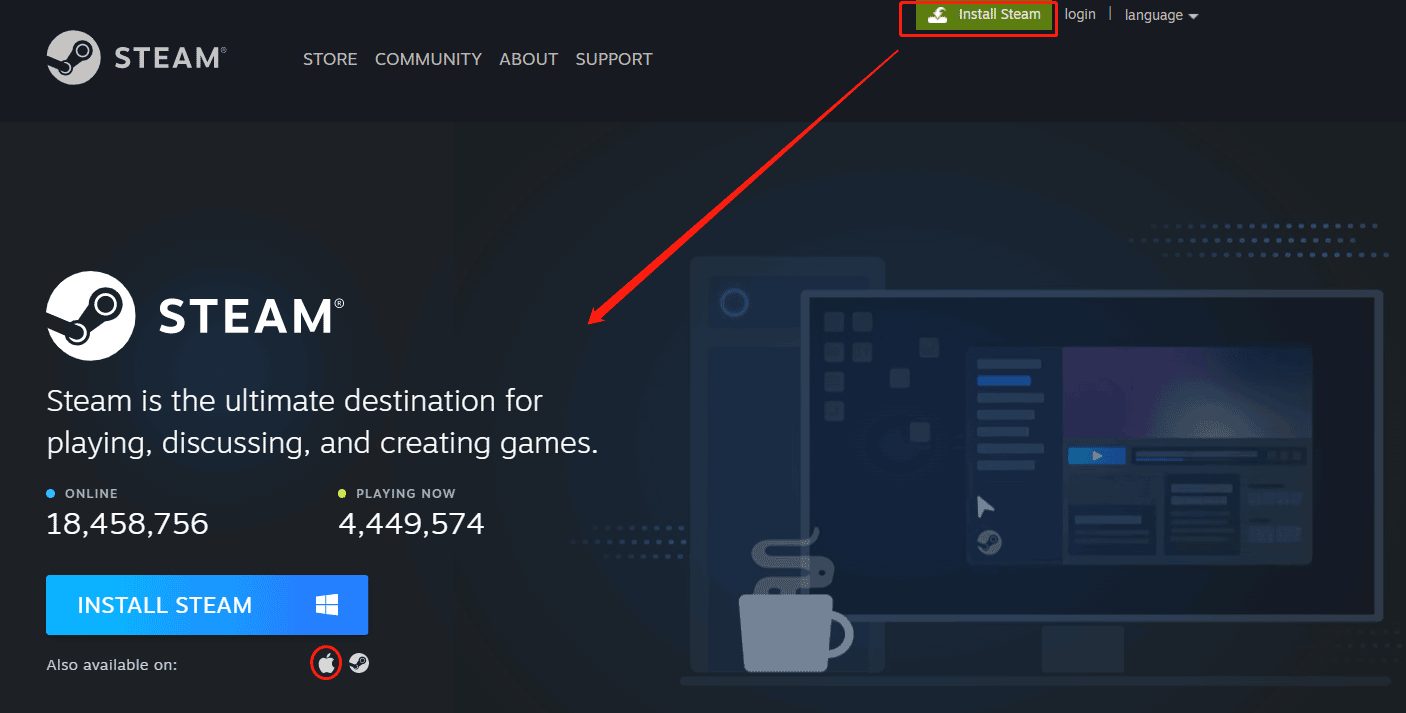 Related post: How to Download and Install Steam on Mac to Play Games
Give Accessibility Permissions
The lack of permissions may trigger the issue – Steam quit unexpectedly Mac. To fix this issue, you need to grant it some permissions.
Step 1: In the Apple menu, click System Preferences.
Step 2: Click Privacy and Security > Privacy > Accessibility.
Step 3: Choose Click the lock to make changes and check the box of Steam.
Set Correct Date and Time
If the date and time are configured incorrectly, the issue – Mac Steam quit unexpectedly will appear. Go to change the date and time:
Step 1: Go to Apple > System Preferences.
Step 2: Click Date & Time to configure the settings to reflect your current location's time zone.
Upgrade Your Mac
Perhaps the operating system your Mac is running is not compatible with the current version of Steam, as a result, the error "Steam quit unexpectedly" occurs. So, upgrade the macOS to a new version: just go to Apple > About This Mac > Software Update. If a new available update is checked, click Restart Now or Upgrade Now to install the new version.
Disable Your Antivirus Program
If you are using a third-party antivirus program on your Mac, it may interfere with other apps like Steam and block it from opening. You can try to disable the program.
Step 1: Go to the Mac menu and you can see the antivirus icon.
Step 2: Right-click the icon and choose Disable, Stop, or any other similar option.
Step 3: If asked, click Yes or Confirm.
These are the common solutions to help you remove the error – Steam quit unexpectedly Mac. If you find any other useful methods, you can also let us know in the comment below. Thanks. Hope you can easily fix your issue.