Valorant is a very exciting game while at the same time, there are lots of bugs and glitches when gaming. Valorant not using GPU is one of the most annoying issues you may probably meet. Take it easy! This guide on MiniTool Website will describe how to fix it in detail.
Why My GPU Usage Is Low in Valorant?
Valorant is a CPU-intensive game and it uses more computing resources than ordinary games. GPU offers more processing power to Valorant than CPU so GPU matters a lot when gaming.
Generally, when GPU can send the CPU new frames or vice versa and GPU renders frames faster than CPU, the GPU usage will become pretty low. Aiming at Valorant low GPU usage or Valorant only using 20 GPU, this guide will show you how to solve it step by step.
How to Fix Valorant Low GPU Usage?
Fix 1: Reinstall Your Graphics Driver
If you are experiencing Valorant low GPU usage now, it means that your graphics card is not using effectively. In this condition, you had better reinstall your graphics driver.
Step 1. Type device manager in the search bar and hit Enter to launch Windows Device Manager.
Step 2. Expand Display adapters to show your graphics driver and right-click on it.
Step 3. In the drop-down menu, choose Uninstall device.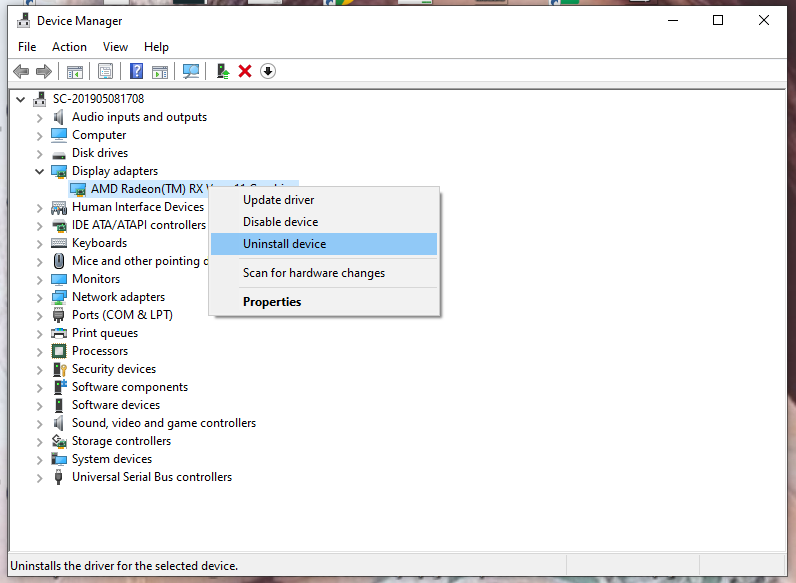 Step 4. Check Delete the driver software for this device and then choose Uninstall.
Step 5. After you uninstall the graphics driver from your computer, reboot your PC and the system will automatically install the latest version for you.
Fix 2: Stop CPU Bottleneck
Another culprit of Valorant low GPU usage is CPU bottleneck when you are using integrated graphics. You can reduce the burden of CPU by closing unnecessary background processes and overclocking CPU.
Move 1: Close All Unnecessary Background Apps
Step 1. Right-click on the Windows icon to choose Task Manager.
Step 2. In the Processes section, do a right-click on each irrelevant item and choose End task.
Move 2: Overclock CPU
In game, CPU will take more load because it needs to handle multiple players, actions and conversations. Overclock your CPU can make the processor work to its utmost speed that exceeds the certified speed by its manufacturer.
Fix 3: Adjust In-game Settings
Disabling all CPU-depending graphical utilities is also a fix to Valorant low GPU usage. It is advisable to disable VSync & Antialiasing, increase resolution & details and enable Future Frame Rendering.
Fix 4: Update the Game in Time
Updating/ reinstalling the game is a good option to solve low GPU usage Valorant, too.
Step 1. Go to Settings > Apps > Apps & features.
Step 2. In Apps & features, you can see a list of apps, choose Valorant and hit Uninstall.
Step 3. Click on Uninstall again to perform this action.
Step 4. Go to the official website of Valorant to download & install the game again.
Fix 5: Exclude Valorant from Windows Defender
The last resort to handle Valorant low GPU usage Windows 10/11 is to allow Valorant and Riot Games through Windows Defender Firewall.
Step 1. Open Control Panel > System and Security > Windows Defender Firewall > Allow an app or feature through Windows Defender Firewall.
Step 2. Click Change settings > Allow another app.
Step 3. Press Browse to locate the executable files of Valorant and Riot Games respectively and choose them.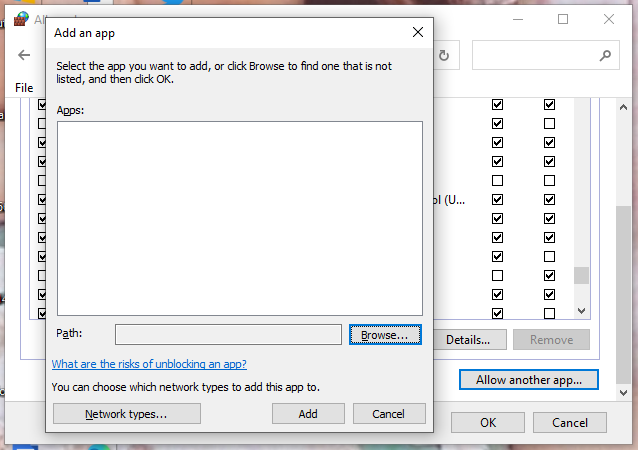 Step 4. Click OK to make the action effective.
You may also be interested in:
# Top 5 Workarounds to Fix Valorant Error Code Van 68 Windows 10
# How to Fix Van 84 Valorant on Windows 10 and Windows 11?
# [Solved] How to Fix Valorant Error Code Van 81 on Windows 10?