This essay set forth on MiniTool official website mainly teaches you how to download WD drivers for Windows 11 in four different methods. Besides, it also shows you how to install that driver onto your computer.
The SES (SCSI Enclosure Services) driver is different from the Virtual CD (VCD) or WD SmartWare 1.6.x. To access many of the optional features of your drive, you need to install both the SES driver and WD SmartWare. If you plan to use the disk as a simple storage device and don't want its advanced features, you can hide the VCD.
Western Digital (WD) still recommends installing the SES driver when not using WD SmartWare although the drive still works well without it. the prompts to install the driver are part of the Windows operating system (OS) and will always happen when connecting a drive to a Windows computer without the driver installed.
Download Western Digital Drivers for Windows 11
The Western Digital SES driver offers a special communications channel between the hard drive and the computer to enable certain features like password protection, LED control, as well as access to the drive label (if applicable). So, it is necessary to get a Win11 WD SES driver to make use of WD hard disks. Next, it will provide several ways to download this software driver.
#1 Download WD Drivers from Its Official Website
In the first place, you can get the WD SES device USB device driver right from Western Digital's official channel.
WD SES driver Windows 11 (32-bit) download >>
WD SES driver Windows 11 (64-bit) download >>
The legacy WD SES driver date from 2011 or earlier is available for download. Yet, newer SES drivers are distributed via Windows Updates and are installed automatically with WD Security, Driver Utilities, and Smartware.
#2 Download Western Digital Drivers via Device Manager
Secondly, you are able to receive the new updates through Microsoft Device Manager.
Find where the WD SES device USB device is. It may be under Other devices, Disk drives, or some other category.
Right-click on the WD SES device USB device and select Update driver.
Then, follow the guide to finish.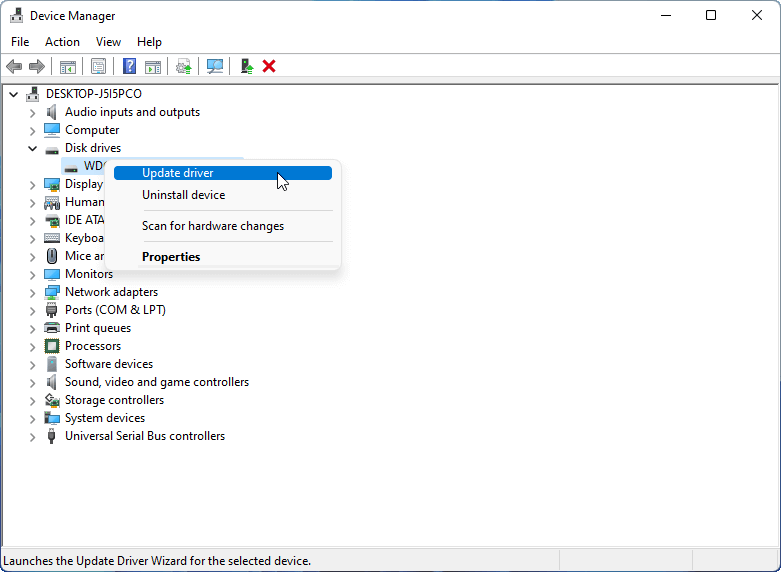 You can alternatively choose Uninstall device to remove the current Western Digital drivers for Windows 11. Then, restart your computer to let Windows reinstall the corresponding driver.
#3 Download WD Drivers for Windows 11 from Third-Party Resources
Thirdly, you can get access to the WD SES driver Windows 11 via non-official channels. Just choose a reliable and well-known website to get the target driver like DRIVERSOL.
Driversol WD SES device USB device download >>
#4 Rely on Driver Update Software
Finally, you can make use of a driver updater/detector/installer to help you find, download, and even install the desired drivers for yourself. Yet, this kind of tool needs to be downloaded and installed on your machine in advance.
How to Install Western Digital Drivers for Windows 11?
After downloading WD drivers for Windows 11, now, let's see how to install them on your PC. In general, it is just a piece of cake to get the Win11 WD driver installed.
Extract the downloaded driver package.
Click on the executable file to start installing the WD SES device USB device driver Windows 11.
Then, follow the onscreen instruction to complete.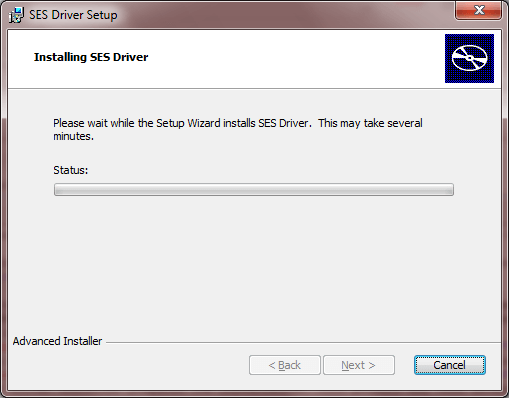 Windows 11 Assistant Software Recommended
The new and powerful Windows 11 will bring you many benefits. At the same time, it will also bring you some unexpected damages such as data loss. Thus, it is strongly recommended that you back up your crucial files before or after upgrading to Win11 with a robust and reliable program like MiniTool ShadowMaker, which will assist you to protect your increasing data automatically on schedules!
MiniTool ShadowMaker TrialClick to Download100%Clean & Safe
Also read: