This essay produced by MiniTool Software Limited mainly introduces the emulator for Windows 11. It covers its definition, necessity, as well as the best example. If you are hesitating about whether to dive into the new system, you can just rely on a simulator to have a test.
What Is Windows 11 Simulator?
Windows 11 simulator, also known as Windows 11 emulator, is a kind of software or service that enables you to enjoy the latest Windows 11 without actually installing it on your machine or upgrading to it. It is really useful for customers who want to test Windows eleven for its features and bugs.
Why Need Windows 11 Simulator?
As the latest Microsoft operating system (OS), Windows 11 takes a great step forward from the previous Windows 10. It improves a lot in services, optimizes its performance, as well as adds some new advanced features. With such an attractive system, many users can't wait to have a try.
However, there is a comparatively high system requirement for people to upgrade to or install Windows 11, such as TPM 2.0, which makes it difficult and even impossible for some old computers to run Win11.
Then, what to do if you on the one hand want to insist on your old PC that is like an old friend and on the other hand would like to test the newest OS? In such a situation, you can rely on either a Windows 11 simulator or a virtual machine running Win 11.
Best Windows 11 Simulators
There are many Windows 11 emulators on the market. The following list some popular ones that are recommended by many users.
BlueEdge
BlueEdge is an open-source webpage that simulates Windows 11 environment. Relying on CSS and Javascript, the webpage is an emulation of the desktop home screen of Win11 with some of the most common apps including Start menu, Windows Search, Widgets, Settings, File Explorer, Microsoft Store, Microsoft Edge, etc.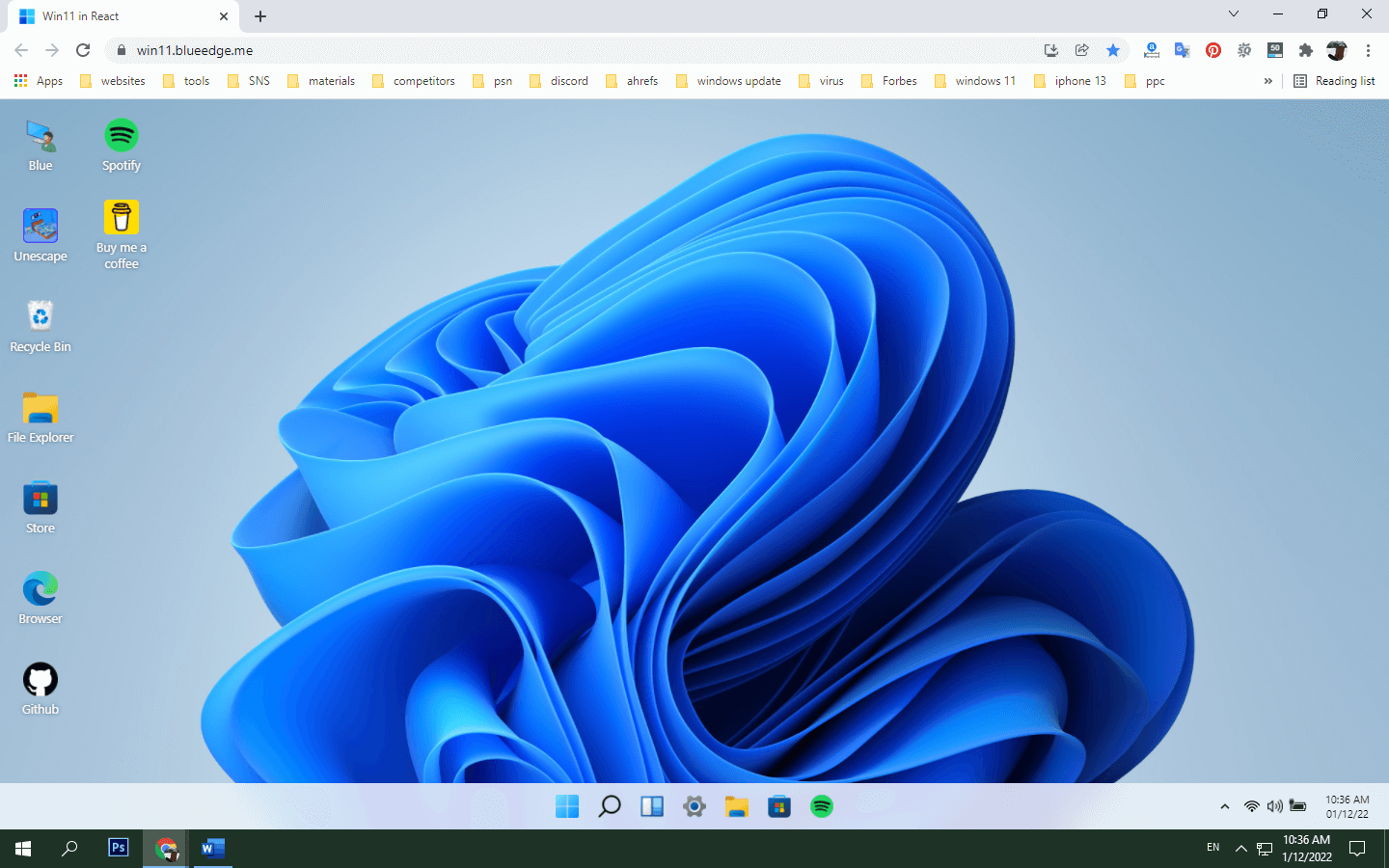 Those apps are not just icons for display, most of them are usable. Although not work exactly like the real Windows 11, it can go a few steps further. I have tried all the tools listed above, opened the Start menu and file explorer, and searched in Windows Search, Edge, and Microsoft. I even successfully get a game from the Microsoft Store.
It is said that you can even access this Windows 11 simulator webpage from a mobile phone. Yet, I fail to achieve that due to the page being stuck in loading forever.
WIN 11 SIMULATOR
As for Windows 11 Android emulator, you can try WIN 11 SIMULATOR, which can be obtained from Google Play.
Windows 11 Assistant Software Recommended
The new and powerful Windows 11 will bring you many benefits. At the same time, it will also bring you some unexpected damages such as data loss. Thus, it is strongly recommended that you back up your crucial files before or after upgrading to Win11 with a robust and reliable program like MiniTool ShadowMaker, which will assist you to protect your increasing data automatically on schedules!