Summary
When installing or upgrading Windows, there are many errors that you may encounter. In this guide, MiniTool Solution will discuss a common issue - Windows Setup could not configure Windows to run on this computer's hardware. And some solutions to fix it are offered here.
This Windows 10 error doesn't allow you to continue the installation. If you restart the installation, you still get the same error at the end of the installation process. This means the configurations of your computer goes wrong.
If you are experiencing the Windows Setup error, try out the following solutions to get rid of it.
Some people complain that they encounter the issue of Windows could not complete the installation after update. This post shows you the solutions.
Method 1: Run Command Prompt
As it turns out, this solution is pretty useful for an amount of users who struggled with this error for months. Actually, it is very easy to run a Command Prompt tweak to fix Windows Setup cannot configure Windows for this hardware.
Here is how to do that:
1. When you get the Windows Setup could not configure Windows to run on this computer's hardware error during Windows 10 update, the installation device is still connected to your computer. You can directly press the Shift + F10 keys to bring up Command Prompt at the Windows setup screen.
2. Type the following commands one by one and press Enter after each one:
CD C:\windows\system32\oobe
msoobe
Tip: C refers to the drive letter where Windows 10 is installed. Just replace it with another letter if you don't install system to C drive.
3. The installation will continue. Follow the on-screen instructions to complete the process.
Method 2: Change Some BIOS Settings
The reasons for the Windows Setup could not configure Windows on this computer's hardware are various and one factor is that certain BIOS settings can work fine on old versions of Windows system. But they behave poorly in Windows 10 and even lead to the issue discussed here.
To get rid of this error, follow the steps now:
1. Restart your computer and press a specific key to enter BIOS. Here, this post - How to Enter BIOS Windows 10/8/7 (HP/Asus/Dell/Lenovo, any PC) may be the one you need.
2. Locate the SATA option in BIOS. This item can be located under different tabs depending on different manufacturers, and usually they can be the Advanced tab, Integrated Peripherals, etc.
3. After finding it, change it to IDE or AHCI and save the change.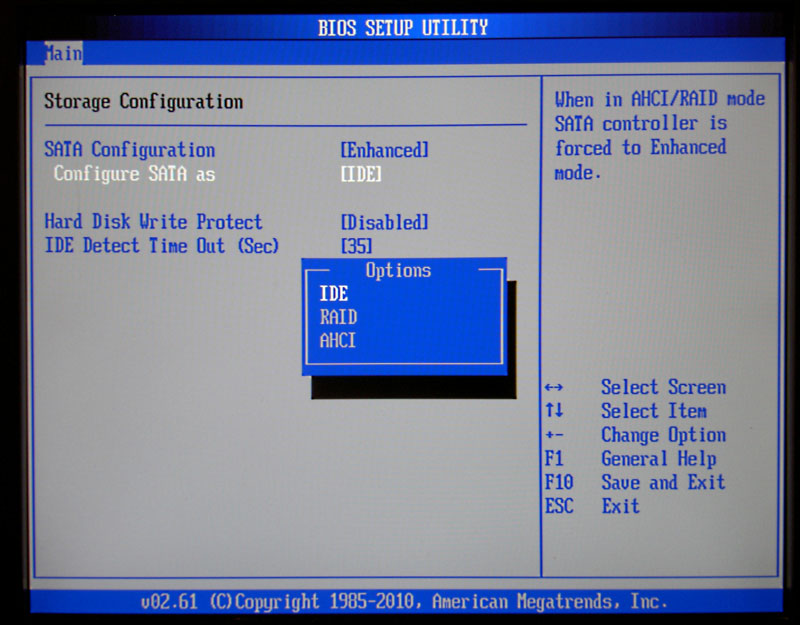 4. Then, try installing the Windows update to see if your issue is fixed.
Tip: Remember to change the settings back to the original state after finishing the Windows 10 update process.
Method 3: Download the Appropriate Driver for Your Hard Drive
To do this, follow the detailed steps:
Download a driver for your hard disk drive from the link.
Save the driver to a USB flash drive or external hard drive.
Connect the device to the computer which you are installing Windows on.
Start the system installation, watch for Load Driver and click this option.
Once the driver is loaded, proceed with the installation of Windows. The process should be completed successfully.
Bottom Line
Are you having the error "Windows Setup could not configure Windows to run on this computer's hardware" while installing an update? Now, you should have fixed this issue after trying these solutions above.