Summary :
Xbox Installer stuck at making things awesome is a common issue in Windows 11/10 and you cannot enjoy gaming. How can you fix this issue on your PC? The fix is easy and you can go on reading this post to look for some useful methods mentioned by MiniTool Solution.
Xbox Stuck at Making Things Awesome
Xbox is a popular game platform that offers various available games. In Windows 11 and previous versions, you can connect your Xbox account via the Xbox app and play games with friends across devices.
However, when installing the Xbox app on your PC, you may find Xbox Installer gets stuck on a screen saying "making things awesome". This issue appears when you download and install the program or reinstall the app from Microsoft Store.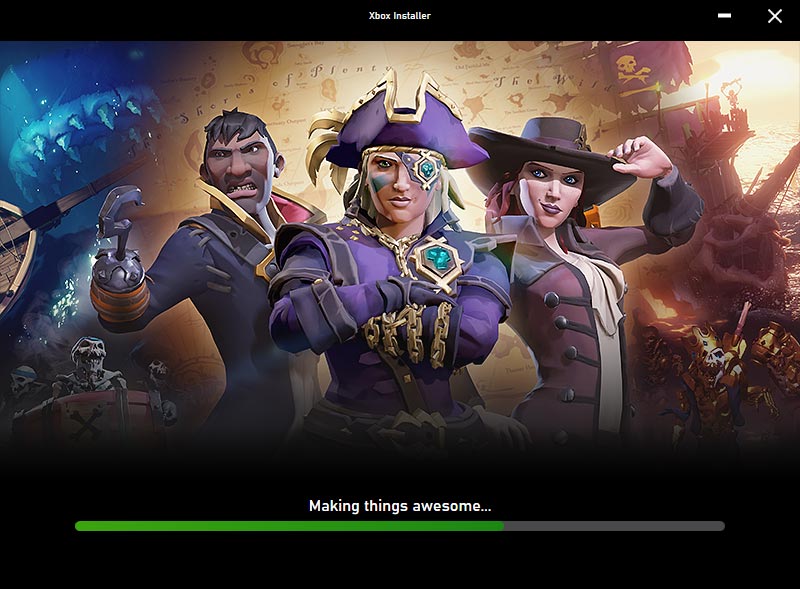 Tip: Sometimes you may be also bothered by the issue of Minecraft stuck on making things awesome when installing the Minecraft Launcher Installer.
Besides, the issue of Xbox Installer stuck on making things awesome can be triggered by misconfigured settings, system incompatibility, old versions of Windows, and other issues. Fortunately, you can fix it by trying the following solutions.
Related article: Xbox One Installation Stopped Error – Top 9 Ways to Fix It
Fixes for Xbox App Stuck on Making Things Awesome
Sometimes your PC cannot meet the app requirements of Xbox, for example, the system version is old, as result, you see the stuck screen of making things awesome.
The following are the system requirements:
System: Windows 10/11, version 22H1 or higher
GPU: NVIDIA GTX 1050; AMD Radeon RX 560
Processor: Intel Core i5; AMD Ryzen 5. Quad-core or higher
Storage: 150GB
Memory: 8GB RAM, 3GB VRAM
DirectX: DirectX 12 API
Monitor: 1080P
Check your PC and see if it meets these requirements. If yes, try the methods below to eliminate the potential issues preventing the Xbox app from installing. If the PC doesn't match, upgrade your system by going to Windows Update, checking for updates, and downloading & installing them.
Restart Windows and Reinstall Xbox
If the installation is stuck on the interface of making things awesome for a long time, you had better restart your computer and then run the Xbox app as an administrator. Then, see if the issue is fixed. If not, try another method.
Restart Windows Installer Service
Any program needs the help of Windows Installer service. If it goes wrong due to some reason, any installation fails. So, you can try to restart this service to fix Xbox Installer stuck on making things awesome.
Step 1: Type services to the search box and click the app to open it.
Step 2: Locate Windows Installer, right-click on it and choose Restart or Start.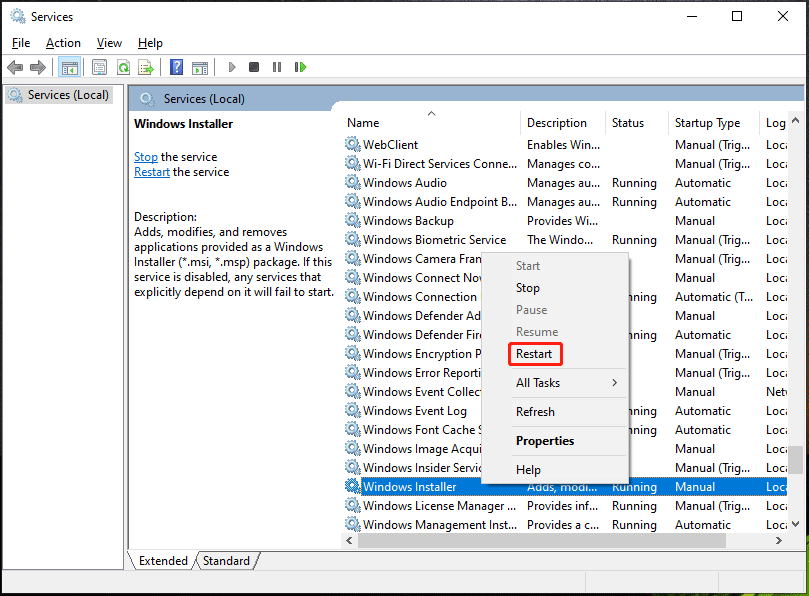 Reinstall the Xbox app and see if the issue has been removed from your Windows 10/11 PC.
Troubled by the issue Windows Installer service could not be accessed? Here, try these 4 ways to fix Windows Installer error.
Run Windows Store Apps Troubleshooter
According to users, running Windows Store Apps troubleshooter is useful to fix the Xbox issue.
Step 1: In Windows 11, go to Settings > Troubleshoot > Other troubleshooters.
Step 2: Locate Windows Store Apps and click the Run button.
If you are running Windows 10, go to Settings > Update & Security > Troubleshoot > Additional troubleshooters, go to Windows Store Apps and click Run the troubleshooter.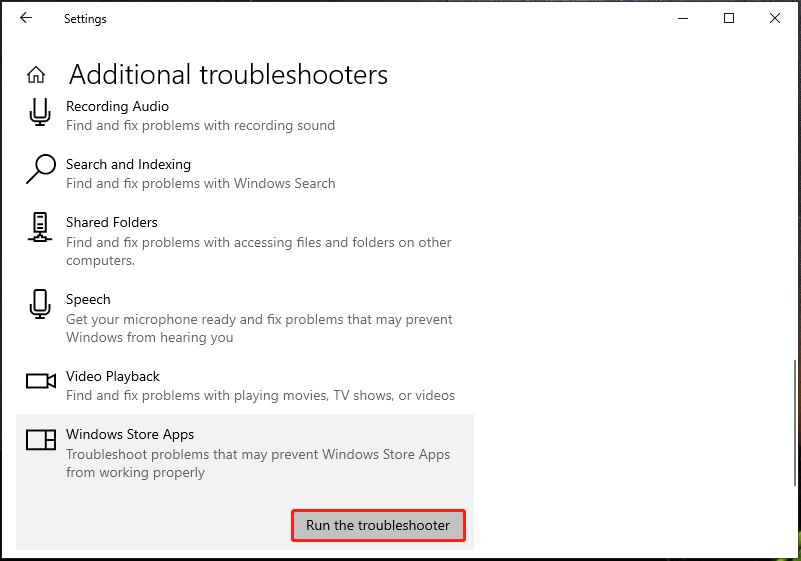 Step 3: The troubleshooter will start detecting the system and fixing the found issue.
Repair/Reset Microsoft Store
Besides, you can repair/reset Microsoft Store to fix Xbox Installer stuck at making things awesome.
Step 1: Go to Settings > Apps.
Step 2: In the Apps & features section, find Microsoft Store and click Advanced options.
Step 3: Click the Repair or Reset button to fix your issue.
Xbox One troubleshooting for the wireless controller, network connection, and console-related problems. What are they and how to fix them? Read this article!
Final Words
Xbox Installer stuck at making things awesome is an annoying issue but it is easy to fix. If you try these methods above, you can easily fix the issue and install the Xbox app on your Windows 10/11 PC without any issue to enjoy games.