Recently some Windows users noticed that most of their files in Windows 11 have little brown box icons. What do they mean and how to get rid of them? If you want to get the answers to the questions, you can refer to this post from MiniTool.
After upgrading to Windows 11, some users noticed a brown box icon in the lower left corner of several file thumbnails (Word, PDF, Jpeg, etc.) on their Windows PC. Some people say that the brown box doesn't prevent them from opening the file, but for others, the file cannot be opened without an Internet connection.
What Are These Brown Box Icons in Left Bottom Corner of My Files?
What are these Brown Box Icons in left bottom corner of my files? They indicate that the thumbnail is a shortcut to a file synced using a cloud service (OneDrive or Dropbox). It is used when the FILE_ATTRIBUTE_OFFLINE flag is set, which means that the offline file is just a link to the online file.
The actual file is archived in the cloud, so when you double-click the thumbnail, your system downloads the file locally and then opens it. So opening the file takes slightly longer than usual.
If you can't open the file, it means that you don't have access to its actual location. If you're not logged into the cloud service hosting the file, or if the file isn't marked for offline access, this thing will happen.
How to Get Rid of Brown Box Icons?
Method 1: Unlink and Relink OneDrive/Dropbox
Unlinking and re-linking the Cloud service account from Windows 11 may be able to resolve the issue.
Onedrive:
1. Sign into your OneDrive account and select the OneDrive cloud icon.
2. Select Help & Settings > Settings > Accounts > Unlink this PC.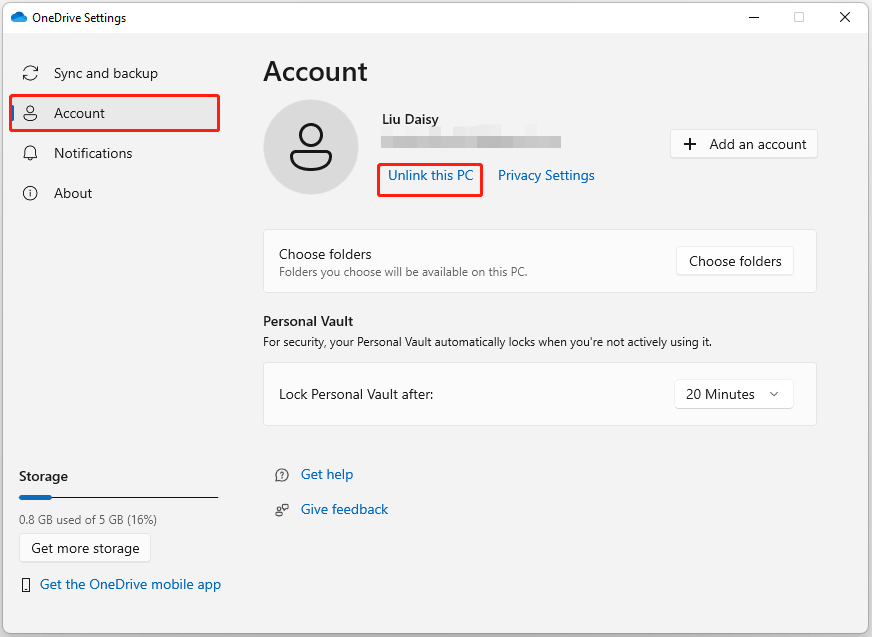 3. Click Unlink account in the confirmation prompt. Then, sign into your OneDrive account again.
Dropbox:
Sign out of your Dropbox desktop account. Sign in to the Dropbox website.
Click on your profile iconin the top right corner and select Settings.
Go to Security> Devices.
Click the delete icon next to the device name that needs to be unlinked. Then, click the Generaltab.
Sign into your Dropbox desktop again.
Method 2: Turn on Always Keep on this Device in Onedrive
The Always keep on this device option will help you to download files or folders to your device. Then, you had better turn on Always keep on this device in OneDrive to remove the brown box icon.
Step 1: Open File Explorer and find the OneDrive file.
Step 2: Right-click it and select Always keep on this device.
Method 3: Disable Files On-Demand in OneDrive
Then, you can disable the Files On-Demand features in Onedrive. Follow the guide to do that:
Step 1: Right-click the OneDrive icon on your taskbar to choose the Help & Settings icon.
Step 2: Choose the Settings option.
Step 3: Go to the Sync and back up tab, and scroll down to find Advanced settings. Then, turn off the Files On-Demand option.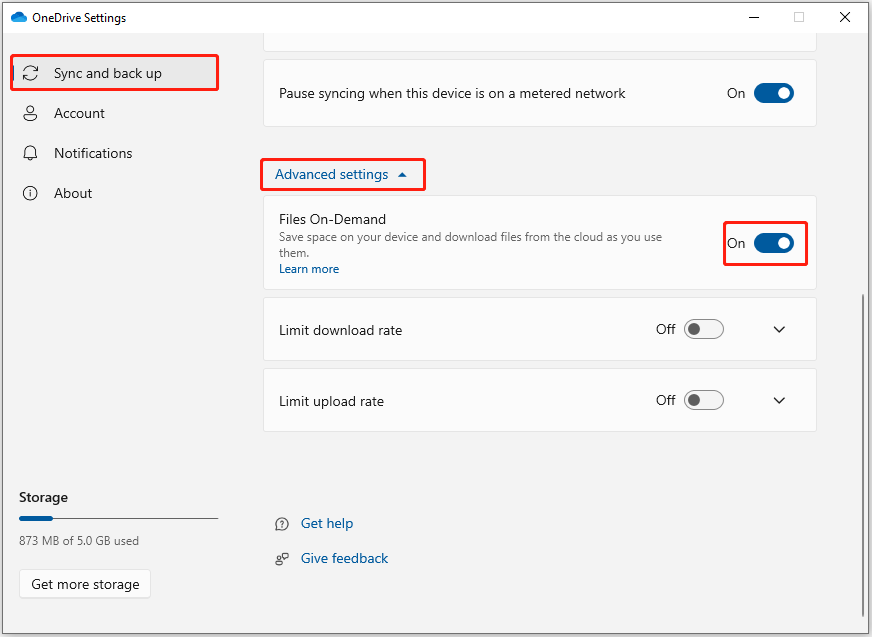 Method 4: Turn Off Archive Apps in Windows Settings
Next, you can try to turn off Archive apps to remove the icons.
Step 1: Press the Windows + I keys together to open Settings.
Step 2: Click Apps & features and click More settings.
Step 3: Find Archive apps and turn it off.
Method 5: Turn off Storage Sense
The Storage Sense feature is disabled in Windows 11. If it is enabled, you may see these Brown Box Icons in left bottom corner of your files.
Step 1: Press Windows + I to open Settings.
Step 2: Select System in the left pane. Then, select Storage.
Step 3: Under the Storage management section, find the Storage Sense feature.
Step 4: Then, check if the button is turned off.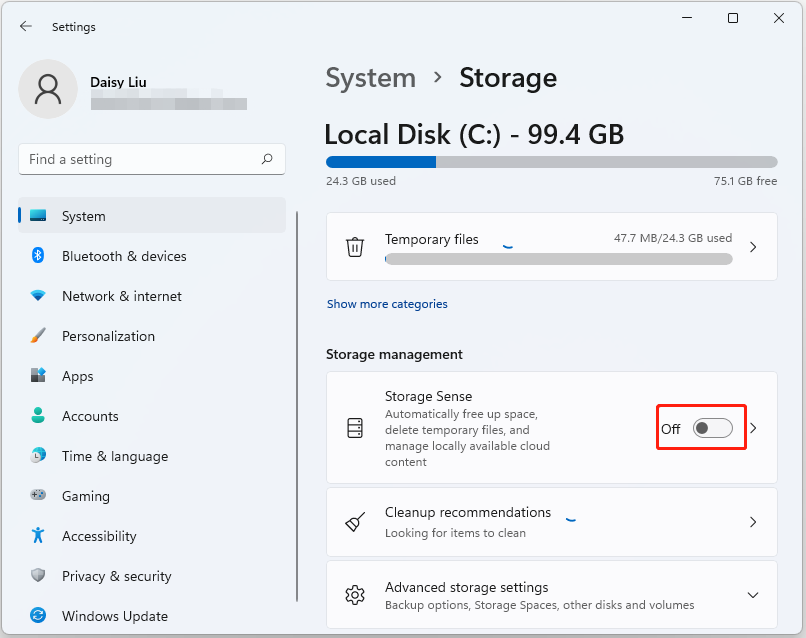 Method 6: Uninstall Onedrive/Dropbox
If the above solutions are not working, it's recommended to uninstall Onedrive or Dropbox. To uninstall, you need to go to Control Panel > Programs and Features. Then, find Onedrive or Dropbox and right-click it to choose Uninstall.
After uninstalling Onedrive or Dropbox, you may need another sync tool to do the sync task. Hence, MiniTool ShadowMaker is a good choice. It is a piece of professional synchronization and backup software. It enables you to sync files to two locations to keep data safe. Apart from that, MiniTool ShadowMaker also helps you to sync large files quickly and easily.
Step 1: Download MiniTool ShadowMaker by clicking the following button.
Step 2: Launch it and click Keep Trial and go to the Sync interface.
Step 3: Click SOURCE to choose the folders that you want to sync and click OK.
Step 4: Go to the DESTINATION part to choose a path as the destination.
Step 5: Click Sync Now to start synchronization. This will take a few minutes.
Final Words
What are these Brown Box Icons in left bottom corner of my files? How to remove the icons? I believe now you have found the answers. If you have any questions or suggestions, please contact us via [email protected] or leave a comment.