This article reviewed by MiniTool Software mainly introduced a type of Microsoft office tool – Microsoft Publisher, which is built-in Office 365. It covers its definition, function, tutorial, downloading, as well as how to use it on Mac.
What Is Microsoft Publisher?
Microsoft Publisher is a desktop publishing application developed by Microsoft. It is different from Office Word in that the emphasis is placed on page layout and design rather than text composition and proofing. While most Office apps adopted ribbons for their user interface (UI) starting with Microsoft Office 2007, Publisher retained its toolbars until Microsoft Office 2012.
What Is Microsoft Publisher Used For?
Microsoft Publisher is embedded in higher-end editions of Microsoft Office, reflecting Microsoft's emphasis on the app as an easy-to-use and less expensive alternative to the "heavyweights" with a focus on the small-business market, where firms don't have dedicated design professionals available to make marketing materials and other documents. Yet, Microsoft Publisher has a relatively small share of the desktop publishing market that is dominated by Adobe InDesign and formerly by QuarkXPress.
With Microsoft Publisher, you are able to complete the following tasks.
Layout content for a print or online publication in a variety of pre-designed templates.
Create simple items such as greeting cards and labels.
Create complex projects like catalogs, yearbooks, and professional email newsletters.
Create Professional and Polished Layouts Without the Hassle
In Microsoft Publisher, all things you add stay exactly the way you have designed it, in print, email, or online. It gives you a precise layout and style text, pictures, borders, calendars, etc.
Easily Design Specialized and Unique Materials for Any Purpose
Microsoft Publisher makes use of its wide range of predesigned templates to create everything from simple greeting cards and labels to professional newsletters and marketing materials.
Publish in the Way Suiting Your Audience Best
Relying on Microsoft Publisher, you can send professional-quality email publications, share pixel-perfect printouts, as well as export to industry-standard non-editable formats.
Tip:
Some sharing features require
OneDrive
, OneDrive for Business, or SharePoint.
How to Use Microsoft Publisher?
Microsoft Publisher is a desktop publishing app helping you to create professional-looking and rich publications.
Insert a Picture into Microsoft Publisher
You can insert a picture, photo, or image from your PC or insert an online picture from OneDrive or the website.
Search "Microsoft publisher" in Windows Search and open the best match.
In Microsoft Publisher, navigate to Insert > Pictures or Insert > Online Pictures.
Find the picture you intend to insert and select it.
Choose Insert to finish.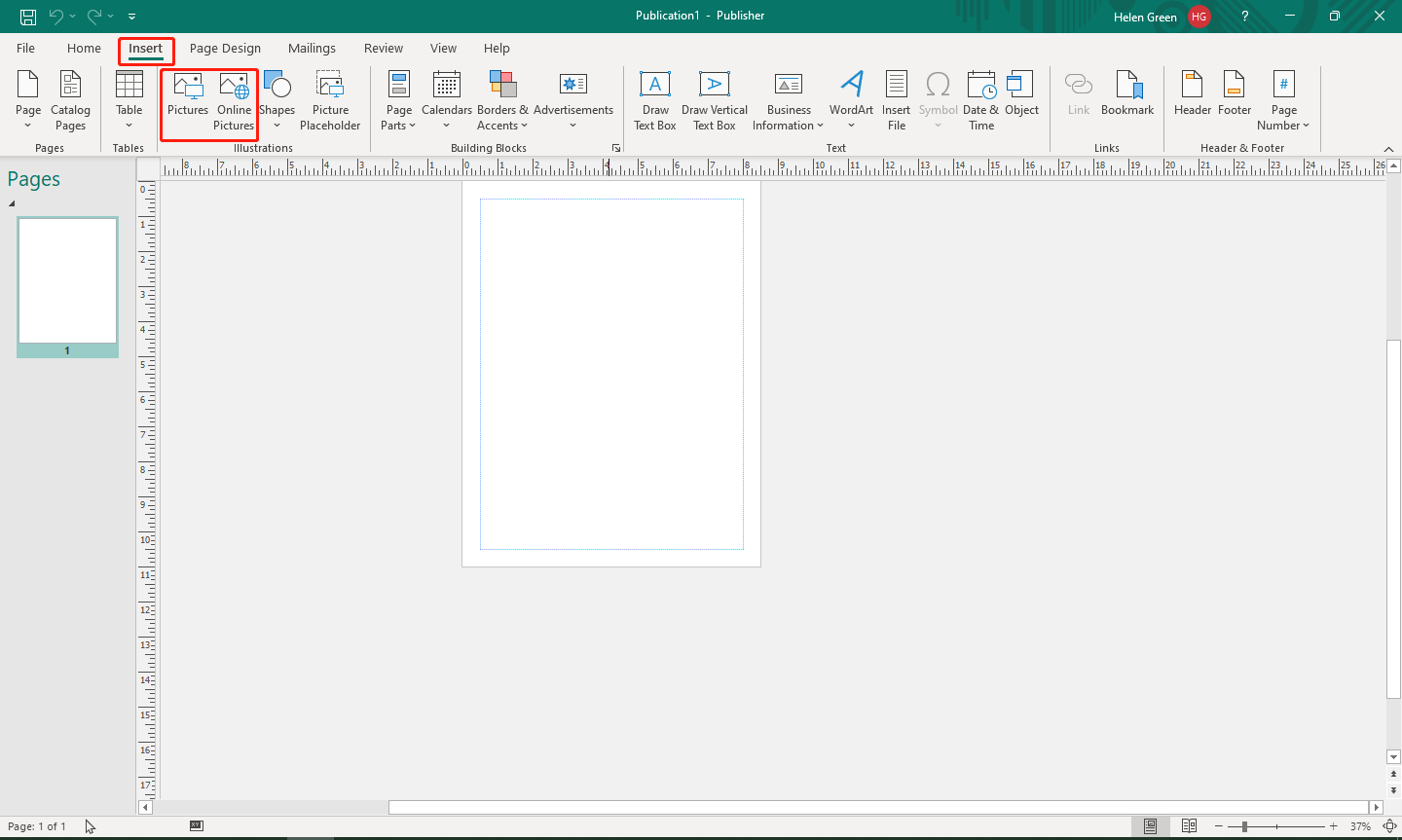 Add a Text Box into Microsoft Publisher
Go to Home > Draw Text Box.
Drag the cross-shaped cursor to draw a box where you want to add text.
Type the text in the text box. If the text does not fit in the text box, make the text box bigger or link it to another text box.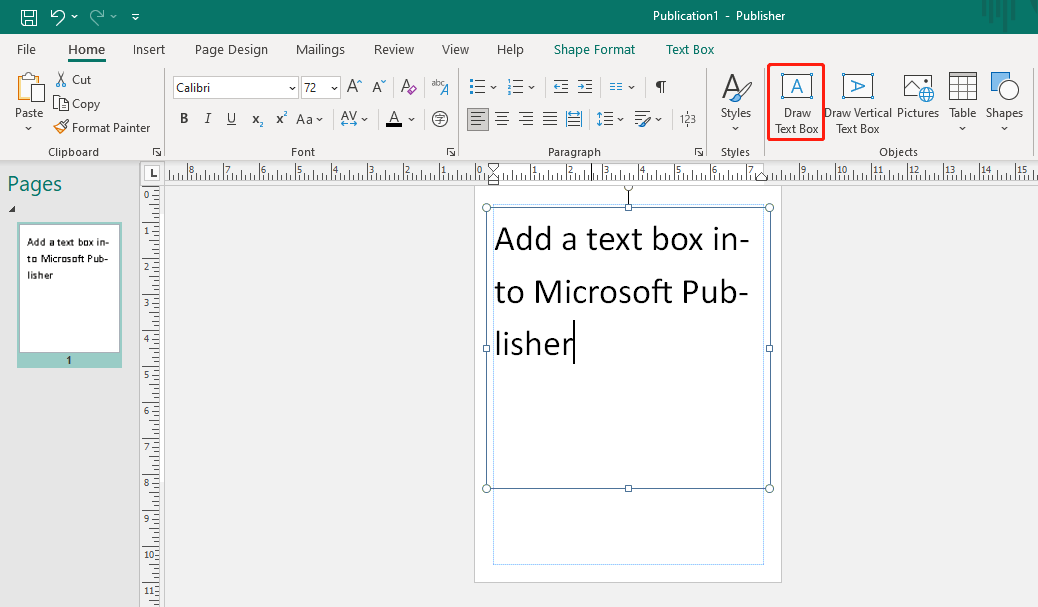 Create with a Template
Move to File > New.
Select or search for a template with one of the below ways.
Select a Featured template.
Select Built-In and pick up a template.
Search for online templates.
Choose one of the Suggested searches.
Click Create.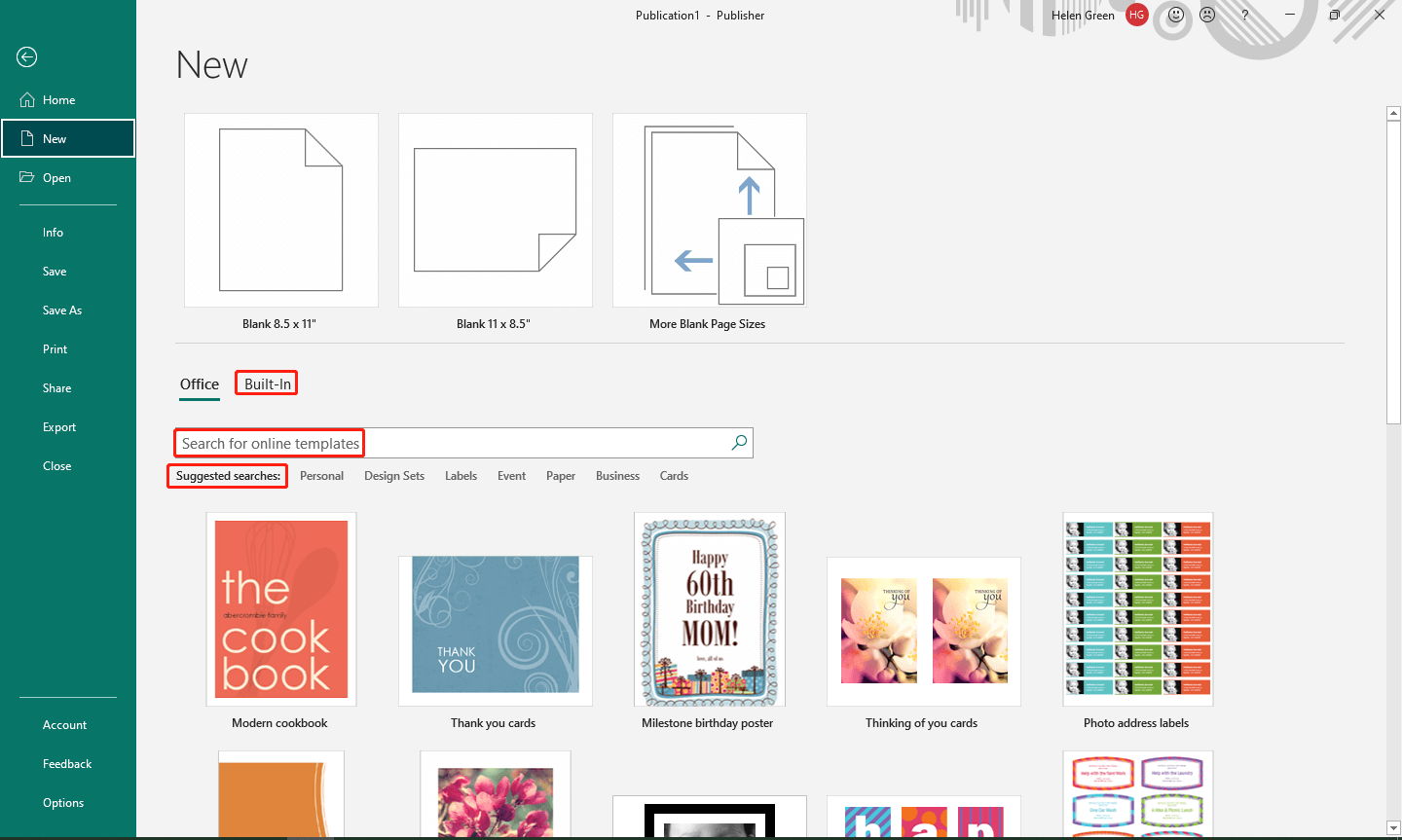 Microsoft Publisher Download
In general, Microsoft Publisher is a charged service and you can get it with a Microsoft 365 subscription for PC only. Yet, you can try it free. Just the free trial below.
Microsoft Publisher free download for home users >>
Microsoft Publisher free download for business users >>
The most up-to-date version of Microsoft Publisher is always available with a Microsoft 365 subscription. Publisher 2021 is the latest classic version of Publisher. It's a one-time purchase that does receive updates. Previous versions include Publisher 2019, Publish 2016, Publisher 2013, Publisher 2010, Publisher 2007, and Publisher 2003.
Microsoft Publisher for Mac
Microsoft has never released any version of Publisher for Mac computers. Yet, you can still run Publisher on Mac devices! If you'd like to open Microsoft PUB Publisher file format on a Mac, there are 3 methods.
Firstly, you can convert the Publisher document onto another format and import them into other DTP apps.
Secondly, you can run Windows on your Mac PC and then install Microsoft Publisher in the dual-boot Windows.
Finally, you can rely on a Windows emulator or virtual machine to open .pub file on Mac devices.
Microsoft Publisher Alternatives
Besides, you can choose to use the equivalent of Microsoft Publisher. Here are several popular ones.
Also read: Better Understanding of Microsoft Power Automate – What Is It?
Windows 11 Assistant Software Recommended
The new and powerful Windows 11 will bring you many benefits. At the same time, it will also bring you some unexpected damages such as data loss. Thus, it is strongly recommended that you back up your crucial files before or after upgrading to Win11 with a robust and reliable program like MiniTool ShadowMaker, which will assist you to protect your increasing data automatically on schedules!