Do you encounter Xbox 0x87dd0003 when trying to log into your account? What do you do to get rid of it? If you haven't come up with a satisfying solution, look through this post on MiniTool Website to find answers.
0x87dd0003 on PC/Xbox One/Xbox Series
0x87dd0003 is an error code which appears when trying to sign in to the account. You may encounter it on your PC/Xbox One/Xbox Series. Although the cause of this error might be different, we try our best to come up some workable solutions for you.
How to Fix 0x87dd0003 PC?
Fix 1: Check Xbox Server Status
Sometimes, the server might be under maintenance and in this condition, you can do nothing but just wait until the developers fix the issue for you. Therefore, before exploring any solutions, you had better go to Xbox support page to check the server status.
Fix 2: Check Internet Connection
Any poor or unstable internet connection can also cause Xbox 0x87dd0003. As a result, you must troubleshoot your network connection.
Step 1. Press the gear icon to open Windows Settings.
Step 2. In the Settings menu, scroll down to locate Update & Security and hit it.
Step 3. Under Troubleshoot, choose Additional troubleshooters.
Step 4. Tap on Internet Connection and hit Run the troubleshooter.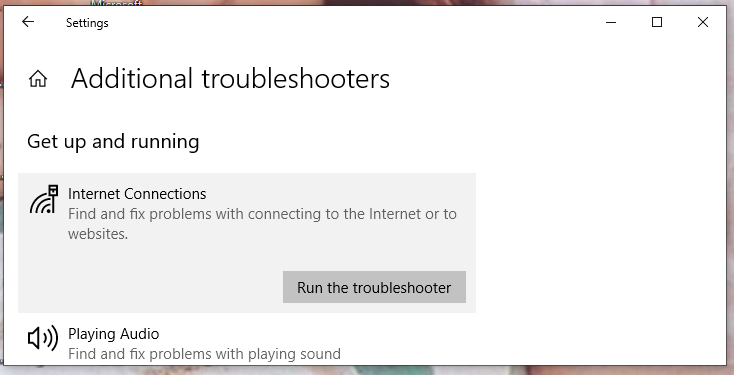 Fix 3: Power Cycle Your Device
Another easy solution to Xbox error 0x87dd0003 is to power restart your console to fix some local or temporary glitches. This method is proven to be fruitful in many cases.
Fix 4: Disable Your Antivirus Temporarily
Antivirus protects our system from the attack of malware or viruses but at times, it is so overprotective that it might block some programs by mistake thus triggering Xbox error 0x87dd0003. You can try to disable it when gaming:
Step 1. Press Win + I at the same time to open Settings.
Step 2. Go to Update & Security > Windows Security > Virus & threat protection > Manage Settings.
Step 3. Turn off Real-time protections.
Fix 5: Set the Correct Time Zone
If you don't set the time zone correctly, it might not be synchronized correctly hence causing Xbox 0x87dd0003. Make sure that you have set it correctly.
Step 1. Go to Settings > Time & Language > Date & time.
Step 2. Turn on Set time automatically and Set time zone automatically.
Fix 6: Update Xbox
It is of vital importance to keep every program updated and Xbox is no exception. If your Xbox is outdated, follow the next steps to update Xbox to the latest version.
Step 1. Open Microsoft Store.
Step 2. Go to Library and hit Get updates to see if there are any pending updates. If there are, choose to update them.
Step 3. Relaunch Xbox to inspect if Xbox 0x87dd0003 is gone.
Fix 7: Reset Xbox
Any corrupted or incomplete files in Xbox are likely to cause 0x87dd0003. Resetting Xbox will fix this error by replacing the corrupted files with a healthy equivalent.
Step 1. Right-click on the Windows icon to choose to open Windows PowerShell and run it as administrator.
Step 2. Copy & paste the following command and hit Enter.
Get-AppxPackage -name "Microsoft.XboxApp" | Remove-AppxPackage
Step 3. After the uninstallation process is done, go to Microsoft Store to download Xbox again.