Battlefield 2042 low FPS is one of the biggest bugs of this game and it really ruins your gaming experience. What will you do if this happens? On MiniTool Website, we've put together some Battlefield 2042 low FPS fixes for you. Sincerely hope they work fine for you!
Battlefield 2042 Low FPS
Battlefield 2042 is the most popular shooting game which needs high FPS to track down enemies more accurately. However, most of you may suffer from low FPS besides Battlefield 2042 back screen and Battlefield 2042 DirectX error when gaming. In this article, we'll show you how to solve Battlefield 2042 low FPS thoroughly.
How to Fix Battlefield 2042 Low FPS Windows 10/11?
Fix 1: Check the System Requirements
The first solution that comes to your mind is to make sure that your device is powerful enough to match the system requirements. This can avoid many game issues including Battlefield 2042 Low FPS Windows 10.
| | | |
| --- | --- | --- |
| Items | Minimum Requirements | Recommended Requirements |
| Processor | AMD Ryzen 5 1600 or Intel Core i5 6600K | AMD Ryzen 7 2700X or Intel Core i7 4790 |
| OS | Microsoft Windows 10/11 (64-bit) | Microsoft Windows 10/11 (64-bit) |
| Graphics Card | NVIDIA GeForce GTX 1050 Ti, or AMD Radeon RX 560 | NVIDIA GeForce GTX 3060, or AMD Radeon RX 6600 XT |
| Hard-drive Space | 100 GB | 100 GB SSD |
| Online Connection Requirements | 512 KBPS Internet connection | Faster than 512 KBPS Internet connection |
| DirectX | 12 | 12 |
| Memory | 8GB DDR4 RAM | 16 GB RAM |
Fix 2: Update Your Graphics Driver Automatically
The outmoded version of graphics driver matters a lot for game performances. Therefore, one of the most effective ways to fix low FPS Battlefield 2042 is to update your graphics driver in time.
Step 1. Type device manager in the search bar and hit Enter to open Windows Device Manager.
Step 2. Click Display adapters and right-click your graphics.
Step 3. In the dropdown menu, choose Update driver.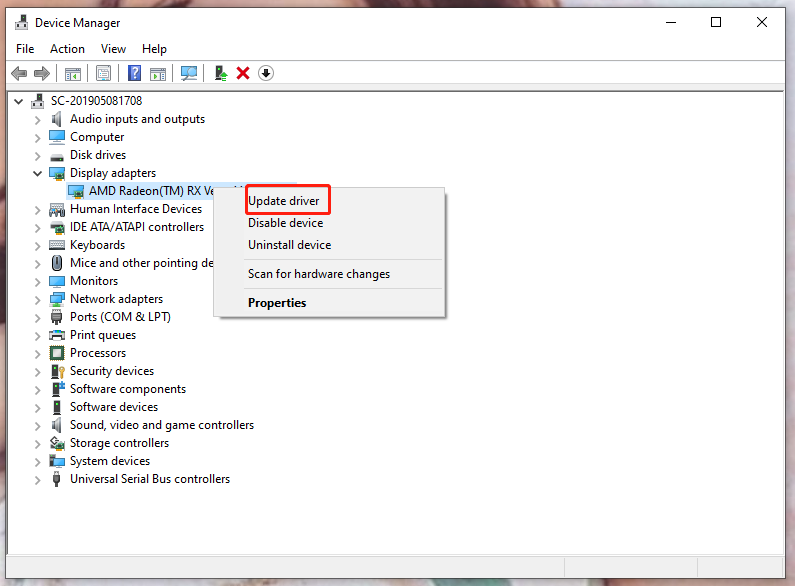 Step 4. Tap on Search automatically for drivers and follow the on-screen instructions.
Fix 3: Clear the Cache
Clearing the cache also does the trick to solve inconsistent framerates, that is to say, Battlefield 2042 low FPS can also be fixed via this way.
Step 1. Open File Explorer and copy & paste the following path into the navigation bar.
C/Users/username/Documents/Battlefield 2042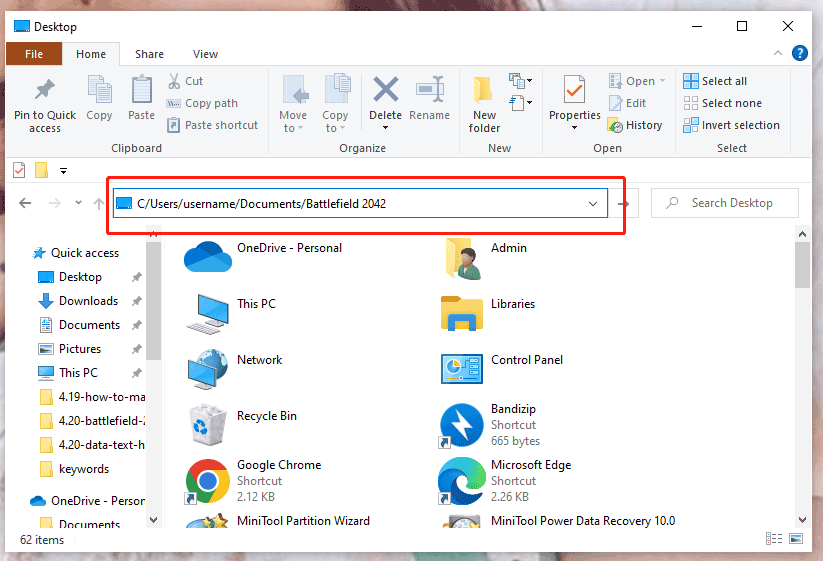 Step 2. Open the Cache folder and press Ctrl + A at the same time to select all the cache files.
Step 3. Right-click them and choose Delete to clear all the files.
Fix 4: Enable Game Mode
Game mode can stop the background activities thus boosting your game FPS. You can try the following step to enable game mode:
Step 1. Open Windows Settings and click Gaming.
Step 2. Click Game Mode and then turn it on.
Fix 5: Display Overlays
The overlays in voices and graphics applications can improve your game performance at most times. However, they also go wrong at times thus you need to disable them. Here, we disable the two most common overlays, Discord and Twitch.
Twitch 
Step 1. Open Twitch Studio, click your profile on the top-right of the home page and choose Settings.
Step 2. Click In-Game Overlay and switch off it in the right interface.
Discord
Step 1. Open Discord, find the gear icon and click on it.
Step 2. Choose Game Overlay and click the toggle off the In-Overlay.
Fix 6: Enable HAG Scheduling
Hardware-accelerated GPU scheduling is a feature that can relieve the processor from some work and reduce latency hence it is also a fix for Battlefield 2042 Beta low FPS Windows 10.
Step 1. Right-click the empty space of your desktop and choose Display settings.
Step 2. Scroll down to look for Graphics settings and hit it.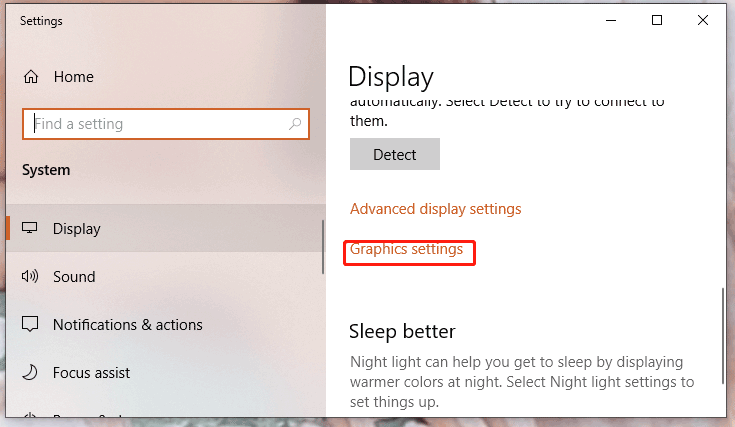 Step 3. Toggle on Hardware-accelerated GPU scheduling.
Step 4. Click Browse under Choose an app to set preference to select BF2042.exe and click Add.
Step 5. Press this game, click Options and click High performance.