Summary
According to users' feedback, the Windows 10 upgrade experience wasn't very pleasant. Recently, Microsoft responded this: it is going to offer big changes to improve the Windows 10 update with control, quality and transparency. This will be starting with the May 2019 Update, also known as 19H1/1903 release.
Bet you know the Windows as a service model which is introduced with Windows 10, right? Since then, there will be no new operating system coming out from Microsoft. Instead, it will release Windows update now and then to fix bugs and enhance performance.
Microsoft Is Making Huge Windows 10 Update Changes
Earlier this month, Microsoft has confirmed the fundamental Windows 10 update changes. And this draws much attention of the public.
Reasons for Improving Windows 10 Upgrade Experience
Why Microsoft decided to make big changes in Windows 10 update experience, starting with Windows 10 1903 (the May 2019 update)?
The regular updates are so important that they could secure your modern devices and ensure the smooth running in a diverse and dynamic ecosystem.
The users' feedback does show that they are hesitant when seeing a new update in the system; they want to get the Windows 10 latest update, but worrying about the safety since the update itself can be destructive.
Great changes will finally be made to the Windows update process, in order to improve the user experience.
Changes mainly include three aspects:
Giving more control to users
Improving the quality of Windows updates
Optimizing transparency around during updates installation
Go to see this page if you find any problems during the Windows 10 update process: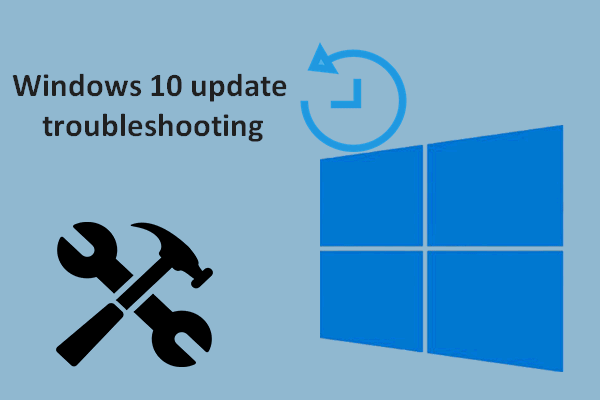 The details about Windows 10 update troubleshooting will be discussed here to help people update more smoothly.
Windows 10 Update Experience Change: Details
In the past, When a Windows 10 feature update is out, the system will initialize an automatic update installation as long as the data shows that the device can enjoy a great update experience.
Windows Update Turns Itself Back On – How To Fix?
Starting from Windows 10 May 2019 Update, Microsoft gives more power to users when initiating the Feature OS update.
The system will only push notifications to users and then give advice.
Users can decide whether and when to initiate the update.
Please note: the system will initiate a feature update when the service of a Windows 10 device is going to end.
Two crucial factors that will affect the device security and ecosystem health are: whether the machines are supported and whether the updates are received monthly.
What the Changes Will Do
When the changes have been made to the Windows 10 2019 update, users will be able to do the following things:
Get control and transparency around when updates are installed.
Decide whether to update when they Check for updates.
Suspend the Comments for up to 35 days.
Besides, you should be confident in the quality of the May 2019 Update.
The time that will be spent on the Release Preview phase of May 2019 Update is increasing.
Microsoft will collaborate with ecosystem partners to get more early feedback about the release.
It will offer additional signals to help figure out issues before broader deployment.
The broader availability will be reached in late May for commercial customers meeting the following conditions:
Get May 2019 Update through Check for updates.
The service of the device running Windows 10 is going to end on a given release.
What Are the Exact Changes in Windows 10 1903 Update
Changes that give you more control:
Download and install now option: it offers a separate control that can be used to initiate the feature update installation. This applies to all eligible devices that have no issues related to key blocking compatibility.
Intelligent active hours: this can be an effective way to prevent restarts caused by destructive update.
Extended ability to pause updates: it is suitable for feature & monthly updates and can be used on any editions of Windows 10.
Improved update orchestration: it works well to balance between Windows updates and Microsoft Store updates so as to minimize disruptions.
Changes to improve quality:
Expanding release preview: more time will be spent on the Release Preview Ring of the Windows Insider Program.
Early detection of low-volume, high-severity issues: this works well to improve the capability in preventing data loss.
Next generation of ML-based intelligent rollout: it is able to improve the Windows 10 update experience by differentiating devices better.
How Can You Recover Lost Files After Windows Update?
Changes for increased issue transparency: Microsoft said transparency is one of the core principles; it will communicate with users more effectively by adding invest.