This essay from MiniTool official webpage tells everything related to Discord backup codes, including what are they, how to use Discord backup codes, how to generate Discord backup codes, what to do if lose Discord backup code, etc.
What Are Discord Backup Codes?
A discord backup code is an 8-digit code used to log into Discord account when you are locked out. It is the backup of the 6-digit two-factor authentication (2FA) code that is used for logging in Discord together with Discord username and password under the 2FA. The 2FA is a second step security measure when logging into Discord; it is not required but recommended for safety purposes.
The discord backup code is NOT the password of a Discord account.
How to Enable 2FA?
As a reliable security mechanism, 2FA has gained great popularity among Discord users. And many users want to make use of this service but do not know how to set up 2FA. So, this is the guide for them.
Download an authentication app (Google Authenticator, Authy, 1 Password, etc.) on your phone.
Launch Discord, go to User Settings and click Enable Two-Factor Auth under My Account tab.
In the next pop up window, use your authentication app to scan the OR code. Or, just enter the 2FA Key into the authentication software.
The authenticator will generate 6 digit-codes for you.
Enter one code into the Discord popup window and click Active.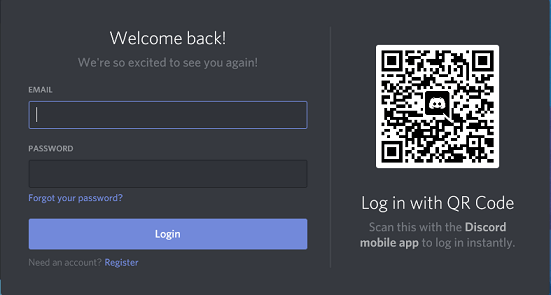 Once the 2FA is enabled, every time you when you log into Discord, you will be asked to enter your authentication code after the password.
Discord Backup Codes Generator
Then, how to generate discord backup codes? It is easy with Discord program. In case you can't generate a 2FA code, Discord offers backup codes to you. You can quickly get your backup codes following the below steps.
Step 1. Log in to Discord.
Step 2. Go to User Settings.
Step 3. Under My Account, click View Backup Codes.
Each backup code only works once. Please DO NOT share your backup codes with anyone else. Also, it is recommended that you save them in a safe place in case you can't access your authentication app.
Discord Backup Codes File Location
If you lock yourself out of your Discord and your smartphone is unavailable, you will rely on your backup code to get access to your Discord account. Where to find discord backup codes?
If you are currently logged into Discord on anywhere, desktop, mobile devices, web browser, etc., you can view your backup code with your current password.
Or, if you can find the "discord_backup_codes.txt" file on your computer, there is still a chance for recovering your Discord account.
When it talks about the discord backup codes txt file, there should be a premise that you have ever click Download Backup Codes in Discord. That is to say, if you haven't manually saved your backup codes of Discord, there is no such a file.
Suppose you have saved your backup codes locally. You should be asked where to save your codes after clicking the "Download Backup Codes" option. Then, you should know where is the discord_backup_codes.txt file.
Discord Lost Backup Codes
If you don't have a backup code at hand when you are completely locked out of your account, you will lose your account. Discord support cannot remove 2FA from your account, only you can. So, you have to create a new account to continue to use Discord.
How to Disable Discord 2FA?
If you can still access your Discord account or if you have your Discord backup codes, you can disable the 2-factor authentication in your account.
#1 Go to User Settings.
#2 Click Remove 2FA.

#3 Enter the 6-digit authentication code. Or, just input your 8-digit backup codes into the column.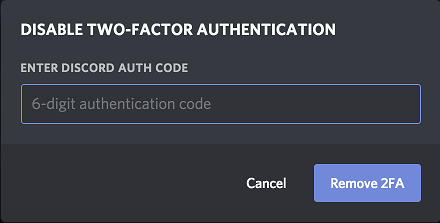 Make sure there are no spaces or dashes within the backup codes when you enter them. Otherwise, you will receive an invalid Discord backup code error.
Also read: