How long it will take before a deleted file is unrecoverable? How to make files unrecoverable? How to undelete a file? This post from MiniTool Software will show you the answers to these questions that you want to know.
How Long It Will Take before a Deleted File Is Unrecoverable?
After you delete a file from your computer hard drive, it is not completely wiped from the device. It will be first moved to the Recycle Bin and stay there as long as you don't permanently delete it from the Recycle Bin.
If you are regretful, you can still restore the deleted file from Recycle Bin: right-click the file you want to recover and then click Restore to restore it to its original location.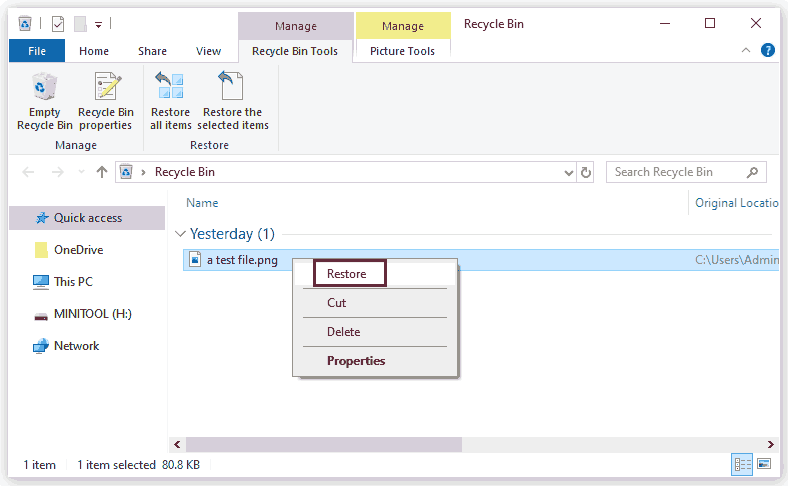 However, if you empty the Recycle Bin, does it mean the deleted files become unrecoverable?
Not really? A permanent file deletion only means that the file is unrecoverable. You can still use a free file recovery tool to restore it as long as it is not overwritten by new data.
Then, how long is too long before a file is unrecoverable?
Here, we will mention the word: overwrite. When you permanently delete a file, the space that is occupied by this file is marked as free and any new data can be written to the free space. However, the chance of data overwrite is random. You are not sure when a deleted file can be overwritten.
So, there is no fixed answer to how long is too long before a deleted file is unrecoverable. You might discover that some files that were deleted years ago are still recoverable. But, some files that were deleted recently become unrecoverable.
How to Undelete a File?
Besides recovering the deleted files from the Recycle Bin, you can also use MiniTool Power Data Recovery to get your lost data back.
In most cases, you are not sure whether your deleted files are overwritten and become unrecoverable. You can use the trial edition of this software to scan the drive you want to recover data from and then check whether it can find your needed files.
You can press the following button to get the trial edition.
After downloading and installing this software on your PC, you can open it, select the target drive to scan, and then find your needed files from the scan results.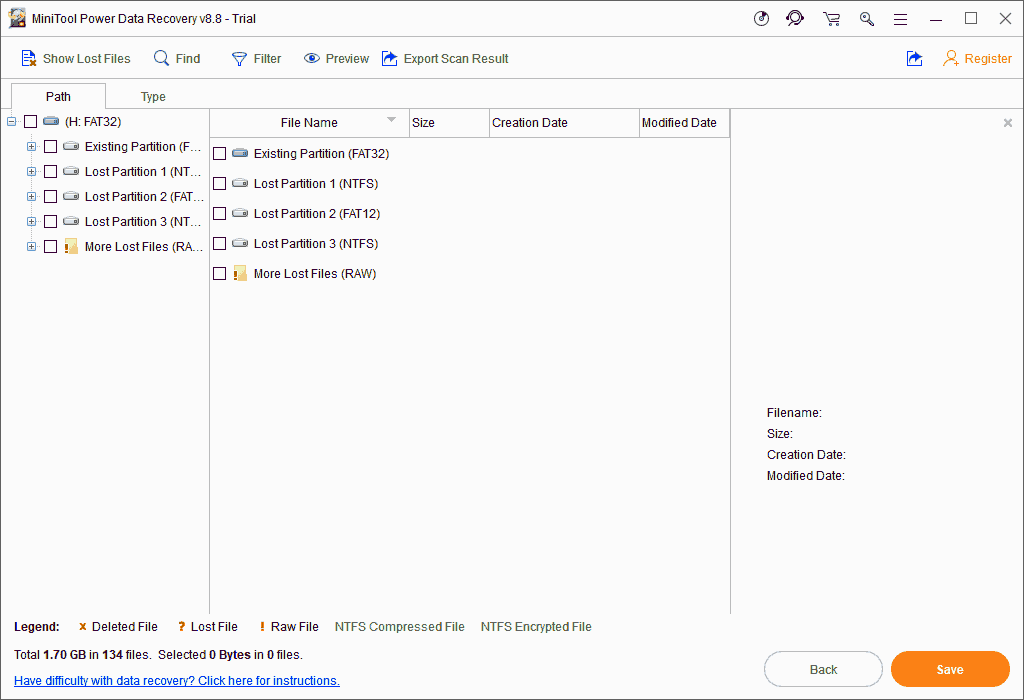 However, you can discover that this software has four recovery modules. Among them, This PC is the most powerful one. And the rest three modules have their own applications.
For example, Removable Disk Drive and Hard Disk Drive allow you to scan the whole drive at a time, and you should give them the priority if you have repartitioned the drive after file deletion.
How to Make Files Unrecoverable?
To protect your privacy, you'd better wipe your data on your PC before you sell or send the device to others.
A simple deletion is not enough. You can see that some deleted files are still recoverable via data recovery software. You need to manually wipe/overwrite the data on the drive to make them unrecoverable. Here, you need a free drive wipe tool: MiniTool Partition Wizard.
This software has two features Wipe Disk and Wipe Partition that can help you wipe data on the drive and make files unrecoverable.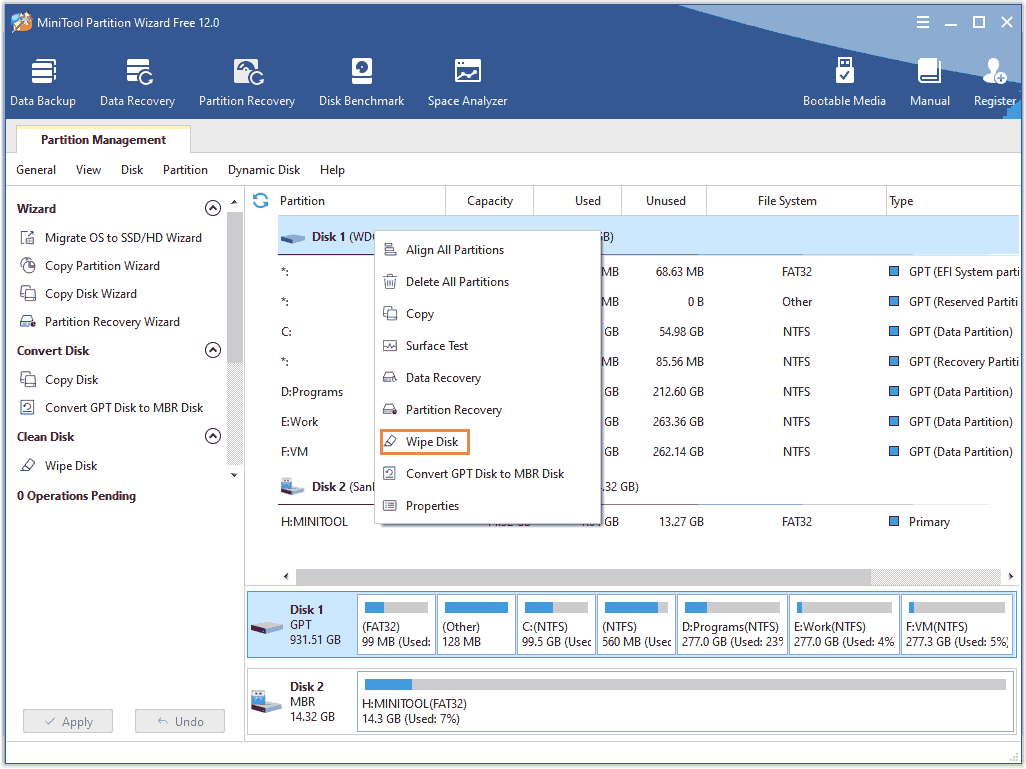 Both of these two features are available in the MiniTool Partition Wizard Free Edition. You can use the following button to download this software to your computer.
Bottom Line
In this post, we show you how long it will take before a deleted file is unrecoverable as well as some related information. To be recoverable or unrecoverable, you should make your own decision. Should you have any related questions, you can let us know in the comment.