Logitech wireless keyboards and mice are widely used by many users on laptops. To use a mouse or keyboard on a PC, connection and configuration are necessary. But according to users, the connection between the device and computer is unsuccessful in some cases.
According to users, when using a Logitech G900 product, you may lose connection constantly. If you turn the device off after using it, you need to re-connect the device every time you turn it back on. This is frustrating.
Besides, if you are using a wireless mouse, you may disconnect the USB receiver every time you go anywhere. As a result, the receiver doesn't work and you get a new one but the old mouse cannot connect to the new receiver. Or, sometimes you the keyboard and mouse set that doesn't use a unifying USB receiver type instead of a dedicated simpler USB receiver.
In these situations, how can you reconnect your Logitech mouse or keyboard with your PC? Logitech Connection Utility is a good assistant.
Overview of Logitech Connection Utility
Logitech Connection Utility is a professional software from Logitech designed to restore the connection between devices and non-unifying wireless receivers. It is only compatible with Windows 7/8/10. Note that there isn't a Mac version of Logitech Connection Utility.
With this free app, you can easily and effectively connect your Logitech mouse or keyboard to your computer. This software can save the wireless configuration, so it is not required to reconfigure everything from scratch when using your wireless devices.
Usually, Logitech Connection Utility can work well with M185, MK220, M331, M235, M187, G613, G603, G304, G305, etc. Well then, how to get this Logitech Connection Utility software for Windows PC? Move to the next part to know some details.
Logitech Connection Utility Download for Windows 10/8/7
It is easy to download and install Logitech Connection Utility, now see the following steps:
Step 1: Go to the official website of Logitech Connection Utility – https://support.logi.com/hc/en-my/articles/360025141574.
Step 2: Choose an operating system like Windows 10/8/7 and then click the Download Now button to get a .exe file.
Step 3: Double-click on the installation file to the welcome interface.
Step 4: Connect the receiver to your computer.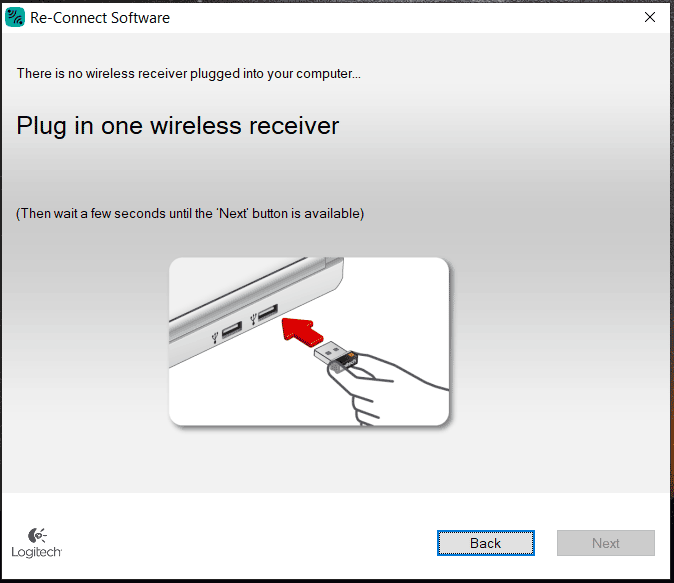 Step 5: You will be asked to pair a device. Then, the connection between your receiver and wireless device will be established and you can use your device.
Sometimes the wireless device isn't paired by the Logitech Connection Utility software. You can go back to the welcome window and click Advanced > Pair a New Device. If the pair still fails, you can contact customer support to seek help.
Final Words
Want to re-connect your keyboard & mouse receiver with your device to use it on your Windows 10/8/7 computer? Logitech Connection Utility can help a lot and just follow the given guide to get this software and pair your device with the receiver to use the mouse/keyboard properly on a PC.