Pokémon Go is one of the most popular mobile games people like to play on their iOS and Android devices. It brings a lot of fun to users. However, people are disappointed when they find the Pokemon Go keeps crashing on their devices: Pokemon Go won't open, Pokemon Go freeze, Pokemon Go runs slow, etc. How to fix these issues properly?
As you know, Pokémon Go is a mobile game released in 2016. It's developed and published by Niantic in collaboration with Nintendo and The Pokémon Company. Pokémon Go is mainly played on iOS and Android devices, but you can still download & play the game on PC & Mac with special tools and methods.
Tip:
You can find the data recovery software designed for Windows PC, Mac, iOS phone, and Android phone from the
home page
. Besides, there are also many other practical tools like disk manager, backup program, and, video editor.
Data recovery software iOS:
Data recovery software Android:
The Pokemon Go keeps crashing on iOS and Android devices is a popular problem among users. There are many causes and solutions for fixing it. Is your Pokemon Go crashing? The following content shows you the common cases you may encounter.
Pokémon Go Won't Open
It's annoying when you're ready to play the game but find Pokemon Go not opening. If that happens, you should first go to check the server status. Please pay a visit to the Pokémon Go Server status web page to find out whether the current server is working.
How to Fix Pokemon Go Not Opening
A spinning Pokéball will appear after you clicked to open the game, it means your device is trying to connecting to the server. If the spinning ball stays for a while and don't vanish, it's probably the servers are down at that moment (in general, the ball will disappear in a few seconds).
If Pokémon Go won't open but the server works well, you should try these workarounds:
Restart your device and try again.
Update your Pokemon Go app to the latest version.
Uninstall the app and then try to install it again.
How To Fix Pokemon Go "Unable To Authenticate" Error?
Pokemon Go Freeze
Pokemon Go may freeze on the loading screen when opening the app. Also, people complained their Pokemon Go crashed when playing the game (when or after catching a Pokemon).
How to Fix When Pokemon Go Stuck and Frozen
At this time, they should try the following steps:
Step 1: close unnecessary apps running on your device.
Step 2: close Pokémon Go.
For iPhone: please swipe up from the bottom to the right -> find Pokémon Go -> swipe up if you're using iPhone.
For Android phone: please swipe up from the bottom -> find Pokémon Go -> Swipe up on the app.
Step 3: turn the Airplane mode On and Off.
Step 4: open Pokémon Go again.
Users also complained about the aPokemon Go blue screen, Pokemon Go lagging, and Pokemon Go running slow. When that happens to you, you should try above steps. If the problem persists, you should go to clear Pokemon Go cache.
[Fixed] Windows Error Codes: Blue Screen Of Death.
Pokemon Go Clear Cache
How to clear cache on iOS:
Open Pokemon Go -> click Me (or other similar names stands for personal center) -> click Settings -> find Clear Pokemon Go cache (it may be included in Manage Storage, General, etc.).
How to clear cache on Android:
Open Settings -> select Apps -> choose Downloaded -> select Pokémon Go -> click on the Clear cache button.
GPS Signal Not Found
Sometimes, you can't do anything in Pokemon Go after opening it. Every time when you try to spin Pokéstops or interact with gyms, you receive errors. The most famous one is GPS Signal Not Found. Though the error message usually disappears a few seconds later, it will show up again and again until you solve the problem.
How to Turn on Location on iPhone
Open Settings.
Scroll down to click Privacy.
Click Location Services and make sure it's turned on.
Find Pokemon Go and make sure While Using the App or Always is checked for ALLOW LOCATION ACCESS.
Check Precise Location.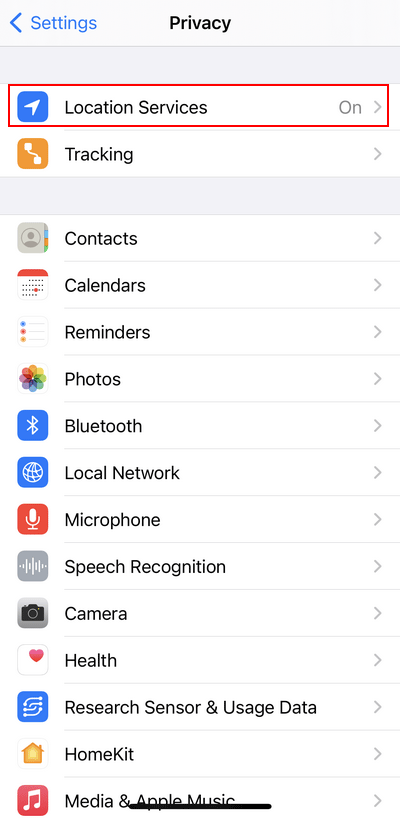 How to Turn on Location on Android
Open Settings.
Select Location and make sure it's turned on.
Click Location mode.
Choose High accuracy.
No Pokémon Found Nearby
People enjoy catching Pokémon when playing Pokemon Go. But they can't find any Pokemon around sometimes. Generally, Pokémon will be revealed after the players walk in any direction for a few minutes.
If you are in a rural area, the Pokémon will be few and far between. However, if you live in an urban area but you can't find Pokémon around, the app may crash in the background.
Pokemon Go nearby fix:
Move to the busy areas.
Restart your app.
Update it to the latest version.
Pokemon Go Battery Issue
Data and GPS must be enabled for Pokemon Go, so your battery may be drained quickly. In this case, you should follow these tips:
Close unnecessary apps running in the background.
Make sure music, sound, and other effects are turned off.
Close Pokémon Go when you're not playing it.
Enable Pokemon Go Battery Saver.
That's all about the common Pokemon Go not working/crashing problems and the corresponding fixes for them.