What is the RAV antivirus? Why does this program appear on your computer without your knowledge? Is it harmful? To resolve these questions, this article on MiniTool Website will give you an overview of it and tell you how to remove this program.
What Is RAV Antivirus?
What is RAV antivirus?
RAV antivirus is a potentially unwanted program that often appears without any notifications. You even don't know where and when you have ever met this program but indeed, it happens on your computer.
Even though as a PUP, it in itself is not malicious but some malware can disguise itself as a RAV antivirus implanted in your PC.
Why Do You Have RAV Antivirus?
RAV antivirus can be installed without your acceptance, but there are signs of it all. RAV antivirus usually gets installed with another program. For example, when you mistakenly installed a third-party game or program, RAV antivirus can come bundled with it and after that, the information about the program may keep popping up.
Besides, the RAV product has resellers that promote it through various systems like Windows or Linux. If you think this program is annoying and prepare to uninstall RAV antivirus, you can follow the next part.
How to Remove RAV Antivirus?
Method 1: Remove RAV via Settings
You can finish RAV antivirus removal via Settings.
Step 1: Open your Settings by pressing the Win + I key and click Apps.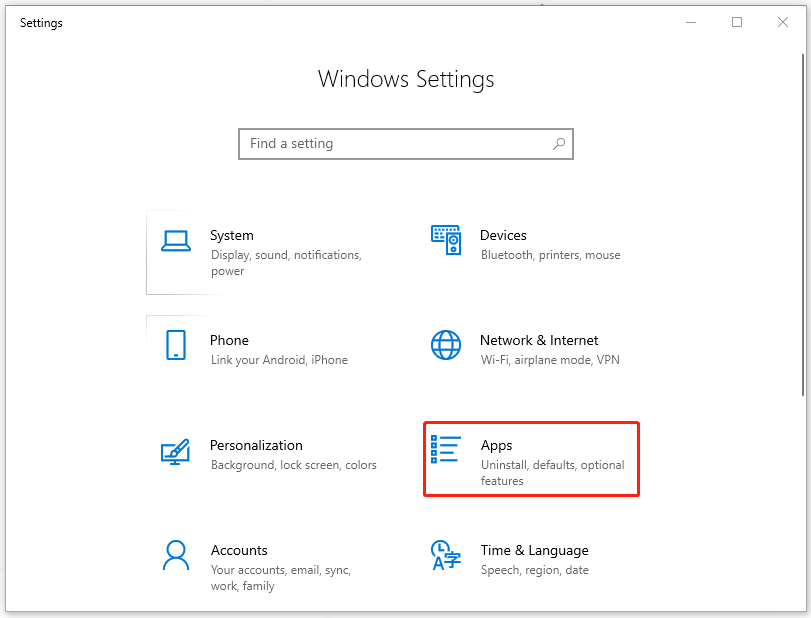 Step 2: Then in Apps & features, click on RAV antivirus and choose Uninstall and then Uninstall again to remove RAV antivirus.
Method 2: Remove RAV via Control Panel
If the last method can't work, you can try this one to uninstall the RAV antivirus.
Step 1: Open the Run dialog box by pressing the Win + R key and input appwiz.cpl to enter the Programs and Features window.
Step 2: Then all programs will be listed and you need to scroll down to choose the RAV antivirus.
Step 3: Right-click on the RAV antivirus and choose Uninstall.
Step 4: Click Yes when a pop-up box asks for your confirmation.
Related article: 6 Tips to Fix Unable to Uninstall Program Windows 10 Issue
Method 3: Remove RAV in Safe Mode
The last two methods are the easiest way to uninstall a program but sometimes, they may fail to work. In this way, you can try to work in Safe Mode.
Step 1: Press the Windows and R keys together and input msconfig to enter.
Step 2: In the Boot tab, check the Safe boot option under Boot options and click Apply and OK to save your choice.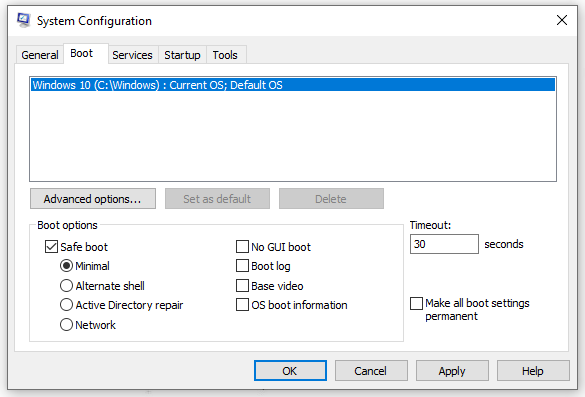 Step 3: Then please click Restart to get into Safe Mode when a information pops up.
Once the computer reboot, please refer to the last two methods to uninstall the RAV antivirus.
Method 4: Perform a System Restore
This is the last resort you can try – to perform a system restore so that your computer can return to its normal state.
This method is only available for those who have created a system restore point. To create that, you can refer to this article: What Is System Restore Point and How to Create It? Look Here.
To restore your system, you can do as follows.
Step 1: Press Windows + R to open a Run dialog box and type rstrui and press Enter to launch the System Restore wizard.
Step 2: Click Next on the pop-up window and select the one you have created before. Click Next.
Step 3: To initiate the restoring process, click Finish. Then your computer will reboot and back to the previous state.
Bottom Line:
This article has given you an overall picture of RAV antivirus and if you are struggling with that, you can find the method to uninstall the RAV antivirus.