Fujitsu ScanSnap iX500 is a famous image scanner that can be used for you to scan wirelessly pictures to a PC, Mac, iOS, or Android mobile device. It supports one-touch scanning and fast double-sided scanning, device-less scanning with ScanSnap Cloud, and a built-in "GI" microprocessor.
To let the scanner work properly, it is necessary to make sure it installs the correct scanner driver. If you are using Windows 11/10, this guide is helpful to help you easily download ScanSnap iX500 driver and install it or update it to the latest version.
ScanSnap iX500 Driver Download/Install/Update
Installing the proper driver for your Fujitsu ScanSnap iX500 scanner is critical when a driver is out of date, corrupted, or missing. Follow the three methods below to easily do this task.
ScanSnap iX500 Driver Download via Official Website
On the official website of Fujitsu, the manufacturer offers the driver for the scanner, and just get it by following the steps below.
Step 1: Go to the ScanSnap Software Download website - http://scansnap.fujitsu.com/global/dl/.
Step 2: Choose ScanSnap iX500 from Discontinued scanners, choose an operating system like Windows 11/10 from the drop-down menu, and click Display software list.
Step 3: Scroll down to find ScanSnap Home Download Installer, click the Download link, then click Download Installer and agree to the license agreement to get the exe file.
Step 4: Double-click on the file and install ScanSnap Home on your PC by following the instructions on the screen. After the setup is completed, check for the latest updates and install them. Then, the latest version of ScanSnap iX500 driver is installed on your Windows 11/10 and you can use the scanner properly.
ScanSnap iX500 Driver Update via Device Manager
To update Fujitsu ScanSnap iX500 driver, you can access Device Manager in Windows 11/10.
Step 1: Press Win + X to open the WinX menu and click Device Manager.
Step 2: Expand Imaging devices, right-click on ScanSnap iX500, and choose Update driver.
Step 3: Two options are offered to you to update Fujitsu iX500 driver. Here, we choose the first one to let Windows search your computer for the best available driver. If one driver is detected, Windows can install it on your computer automatically.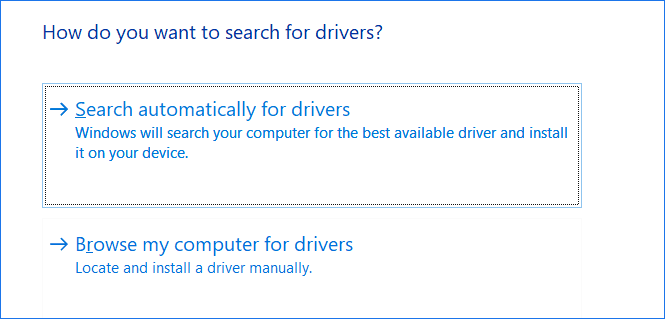 ScanSnap iX500 Driver Download & Install via Driver Update Tool
In addition, there is another way to install a new version of ScanSnap iX500 driver and it is to use a professional driver update tool.
On the market, there are multiple programs and it is hard to choose. Take it easy and here we recommend using Driver Easy, Driver Booster, AVG Driver Updater, Snappy Driver Installer, etc. Just get one of these apps and install it on your computer. Then, check for updates and install the latest Fujitsu ScanSnap iX500 driver.
Bottom Line
It is easy to download/install/update ScanSnap iX500 driver in Windows 11/10. Just try one of the ways for this task. After that, you can use this image scanner to easily scan your pictures to your computer.