Microsoft provides many useful Windows 10 security features to help users enhance the security of their Windows 10 computer. The federal agencies are starting to pay attention to the Windows 10 security improvements, as expected. These security features could help to enhance the IT security posture.
In the new era of Windows as a service, Microsoft won't launch new operating systems. Instead of this, it releases updates and changes at fixed time to help enhance the overall performance of Windows 10. Among them, the Windows 10 security features have been improved a lot.
Why Windows 10 Security Features Appeal to Feds
There are a range of reasons why federal agencies choose to use Windows 10 platform before Jan. 14, 2020. Now, I'll show you the three main reasons.
Deadline: the support of Windows 7 will be ended on January 14, 2020. Though the extended support will still be available, you'll need to pay more on each device. Besides, the extended support will expire at the end of January 2023.
More streamlined IT operations: by upgrading to Windows 10, federal agencies can get the patches and upgrades from Microsoft directly. Besides, transferring to Windows 10 help federal agencies work better with other agencies and external partners.
Increased security: the increased security of Windows systems is crucial to federal agencies. The simplified patch management is also included.
Will The End Of Windows 7 Support Affect You?
Cybersecurity Features
The United States Department of Defense (DOD) required all components migrate to Windows 10 in 2016 because of cybersecurity.
A lot of cybersecurity features are included in the operating system that federal agencies use: more secure web browsing, Windows Defender Advanced Threat Protection (ATP), Windows Defender Security Center, etc.
How Do I Improve Security on Windows 10
With ransomware, spyware, and virus on the rise, enterprises and federal agencies need enhanced features to protect data from attackers.
At the Small Business Administration, the agency's deployment of Windows 7 was very inconsistent. Different IT groups were doing different things with different tools. Windows 10 was our chance to leapfrog from that inconsistent model to a model that was very consistent and much more secure.– according to SBA CISO Beau Houser
The deployment work of Windows 10 in headquarters of SBA in Washington, D.C. was completed. Besides, there are about 100 field offices in the country willing to embrace Windows 10 deployment before October, this year. Till then, there will be about 5,000 new Windows 10 users.
They can get benefit from Microsoft's decision of adding enhanced security features into the kernel of the operating system. (What security is built into Windows 10?)
Secure Web Browsing
As one of the most ordinary activities, web browsing tends to cause malware infections. Therefore, Microsoft provides more secure web browsing (browse via Microsoft Edge browser) on Windows 10.
According to Houser, the number of the routine cybersecurity incidents of SBA is decreased a lot after it upgrade the system to Windows 10.
Windows 10 Defender
The Windows Defender Advanced Threat Protection is designed to cover the defense of endpoint protection as well as detection, said Rob Lefferts (the corporate vice president of security at Microsoft).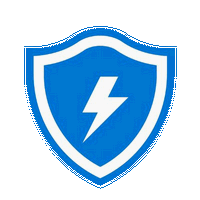 Microsoft Defender ATP provides the following services:
Preventative protection
Post-breach detection
Automated investigation and response
The ATP platform is able to help you finish the following tasks:
Reduce the attack surface
Defend against the newly emerged threats
Deal with endpoint protection and response
Make the investigation and remediation automatic
Improve the security posture of agencies with Microsoft Secure Score
Windows Defender Security Center
To be specific, the Windows Defender Security Center serves as a client interface on Windows 10 (version 1703 and later).
After opening the Windows Defender Security Center in Windows 10 security settings, you can see the security and health of a device clearly.
Key features include:
Control over browsers and apps
Strong protection of account and firewall & network
Clear view of threat protection and virus
Clear view of devices' security, performance, and health
…