You need to restart your computer sometimes, but you may not succeed every time. People said they found their Windows 10 stuck on restarting; they waited for a very long time, but the computer still can't boot successfully. Can this problem be fixed? What should they do? This page will walk you through 5 useful ways to troubleshoot stuck restarting.
If your computer runs slow or doesn't respond, you can try to solve the problem by restarting it. Besides, the system will ask you to restart the computer in order to finish updating Windows, installing applications, changing settings, and scanning the drive/files. Restarting is one of the easiest ways to solve various problems occurred on your computer. The process will last for some time ranging from a few minutes to several hours or even more time.
How to restart Windows 10? What're the differences among restart, shut down, and reboot? Please get to know the answers in this post.
Oops, My Windows 10 Stuck on Restarting
However, you may run into a series of Windows 10 restarting problems. For example, the restarting takes a long time to finish due to a slow boot; what's worse, the restart process may freeze and your Windows 10 hangs on restart. That's what we called Windows 10 stuck on restarting.
Stuck on Restarting Screen
A lot of people are complaining that their Windows stuck on restarting screen. They don't know what to do but wait. However, this approach usually doesn't work. Are there any useful solutions to computer stuck on restart? Of course, yes.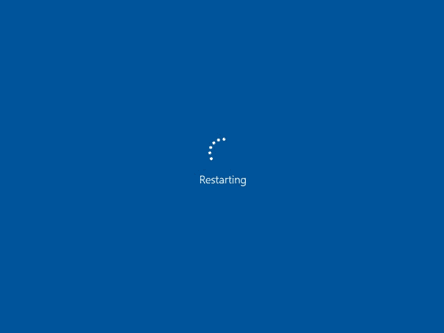 What are the possible causes of Windows 10 restart stuck or Windows 10 restarting loop?
Your computer is not shut down properly the last time.
There are one or more unresponsive processes running in the background.
Drivers, programs, software, or hardware are not installed properly.
The new updates are still pending.
The RAM is influenced.
The Fast Startup is enabled in some special cases.
Etc.
How to Fix Your Computer Stuck on Restarting
Please follow the methods and steps mentioned below to fix Windows 10 stuck restarting.
Fix 1: Remove All the Connected Peripherals
If peripherals are connected to the computer when you're encountering Windows 10 taking forever to restart, they may be the problem (preventing a normal boot-up). You should disconnect all unnecessary peripherals – external hard drive, external SSD, USB flash drive, SD card, phone, camera, or other devices – and then try to restart the PC.
If this worked in fixing Windows 10 restart stuck, please reconnect the devices after booting up Windows 10. Then, open Device Manager to update/uninstall the corresponding drivers.
If this method failed, please move on to fix 2.
Fix 2: Force Power off Windows
The Windows 10 stuck restarting will be fixed automatically whenever a new restart is initialized. So you need to force shut down the computer and then initialize a reboot process. Just press and hold the Power button (for at least 10 seconds) until the PC turns off. Then, press it again to reboot Windows 10.
If this didn't work, you should force restart your computer 3 times to enter the Windows Recovery Environment (winRE). Then, select Troubleshoot -> Advanced options -> Startup Settings and choose to Enable Safe Mode. Another easy way to restart in Safe Mode is to keep pressing F8 while restarting.
Fix 3: End Unresponsive Processes & Failed Programs
Press Ctrl + Alt + Del to open Task Manager from the Windows 10 loading screen.
Right click on the process/program that's not necessary for computer startup.
Choose End task.
Repeat step 2 and 3 to close other processes.
4 Ways To Fix Audio Services Not Responding Windows 10!
Fix 4: Run the Troubleshooter
Run System Maintenance troubleshooter:
Open Control Panel.
Type Troubleshooting into the search box in the top right corner.
Select Troubleshooting and click View all in the left pane.
Click System Maintenance.
Follow the on-screen instructions to continue.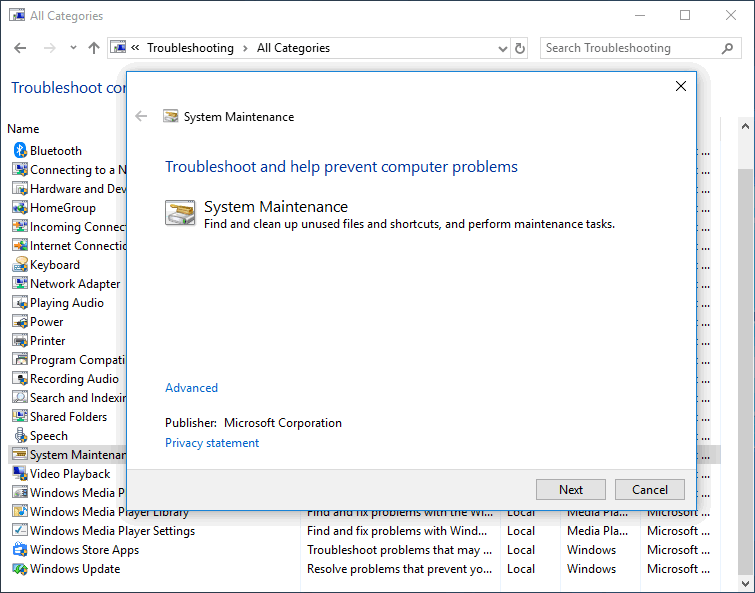 Run the Performance troubleshooter:
Run Command Prompt as administrator.
Type exe /idPerformanceDiagnostic and press Enter.
Wait for the command to finish.
You need to restart Update Service (or restore SoftwareDistribution Package) by using Command Prompt if your computer stuck on restarting while/after updating Windows 10.
Besides, you can try these methods for fixing Windows 10 stuck on restarting: disable the Fast Startup, change your computer to Never sleep, update BIOS, and roll back to the previous version of Windows 10.
Solved: PC Not Booting After BIOS Update – Recovery & Repair.