A theme is a combination of desktop background images, window colors, and sounds. This post from MiniTool provides the top 10 free Windows 7 themes for you to download. Continue to read to choose one Windows 7 theme.
Do you want to customize your Windows 7 desktop with a different look? There are the top 10 free Windows 7 themes. It includes different categories – animals, art, games, movies, nature, landscapes, and so on. You can find a theme that pleases you.
1. Cats Anytime Theme
If you like cats, the Cats Anytime theme is suitable for you. This theme contains 10 wallpapers. You can go to Microsoft's official website to download this theme. However, you can't preview it before downloading.
To download this theme, click the following link:
>>Download Windows 7 Cats Anytime Theme
2. Abstract Dark Theme
If you are a person who likes abstract art very much, you will find Abstract Dark Theme great. Dark Abstract Theme contains 10 HD walpappers.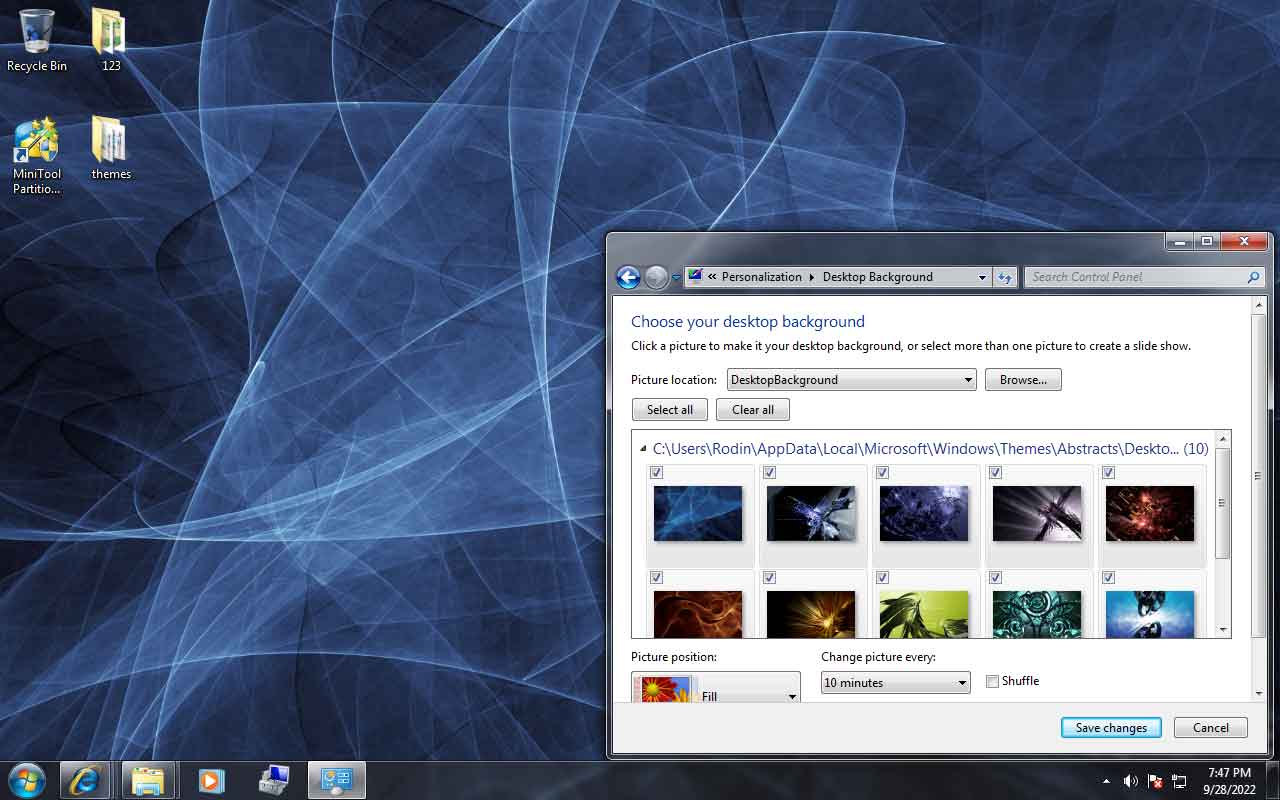 >>Download Windows 7 Abstract Dark Theme
3. Disney Infinity Theme
Disney Infinity is an action-adventure sandbox toy-to-life video game series developed by Avalanche Software. The collection is set against a massive customizable imaginary world known as a toy box filled with toy versions of iconic characters from Disney, Pixar, Marvel, and Star Wars. This theme contains 13 wallpapers.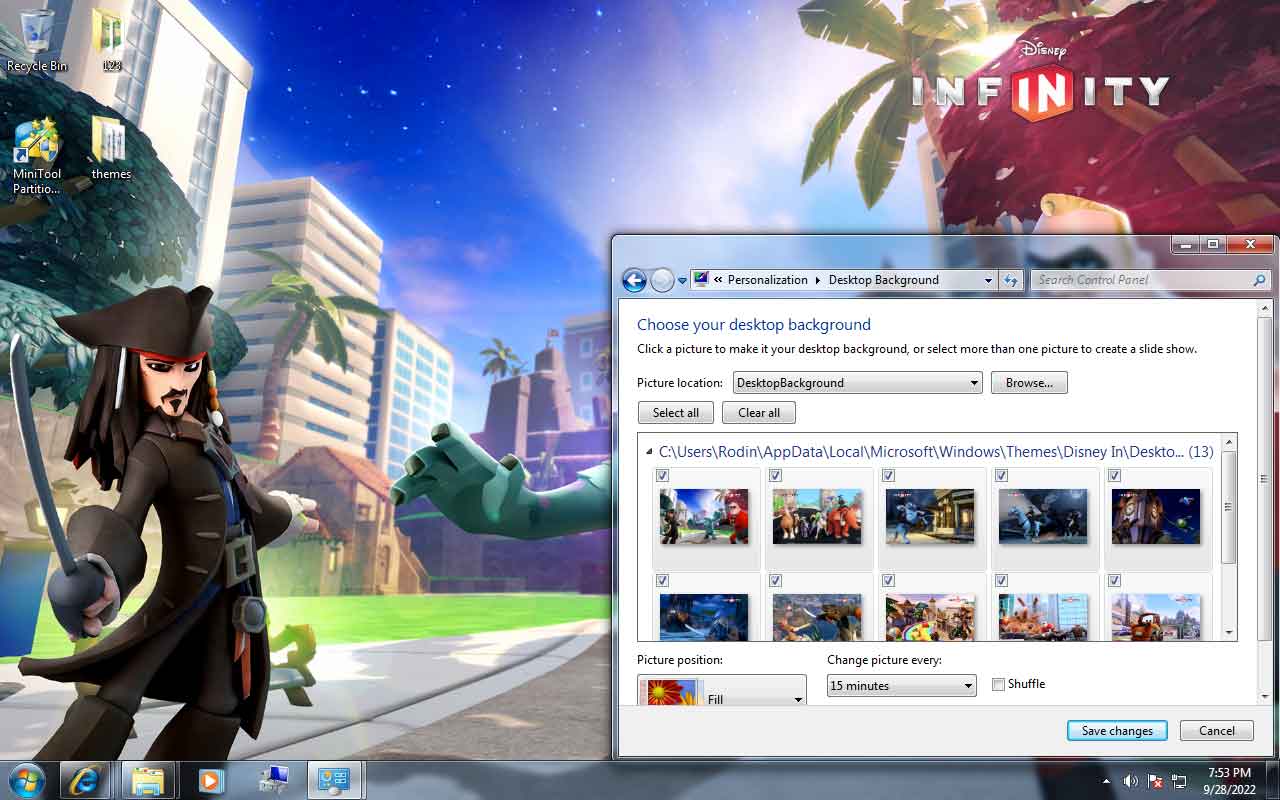 >>Download Windows 7 Disney Infinity Theme
4. EA Sports World Cup Theme
If you like football and like the EA Sports World Cup, this theme is the best for you. The EA Sports World Cup Theme contains 10 wallpapers.
>>Download Windows 7 EA Sports World Cup Theme
5. Changing Seasons Theme
The Windows 7 Changing Season thems include spring, summer, autumn, and winter, which can make you feel comfortable. This theme contains 17 wallpapers.
>>Download Windows 7 Changing Seasons Theme
6. Harry Potter Theme
Explore and download for free tons of high quality Harry Potter wallpapers and backgrounds. This theme contains 6 wallpapers.
>>Download Windows 7 Harry Potter Theme
Tip: The above 6 Windows 7 themes come from Microsoft's official website. If you want to get more, you can go to its official website.
7. Universe Theme
When you think about the universe, what do you think it would be like? The Universe theme makes your screen look beautiful. If you like it, download it now. Before downloading, you can preview it.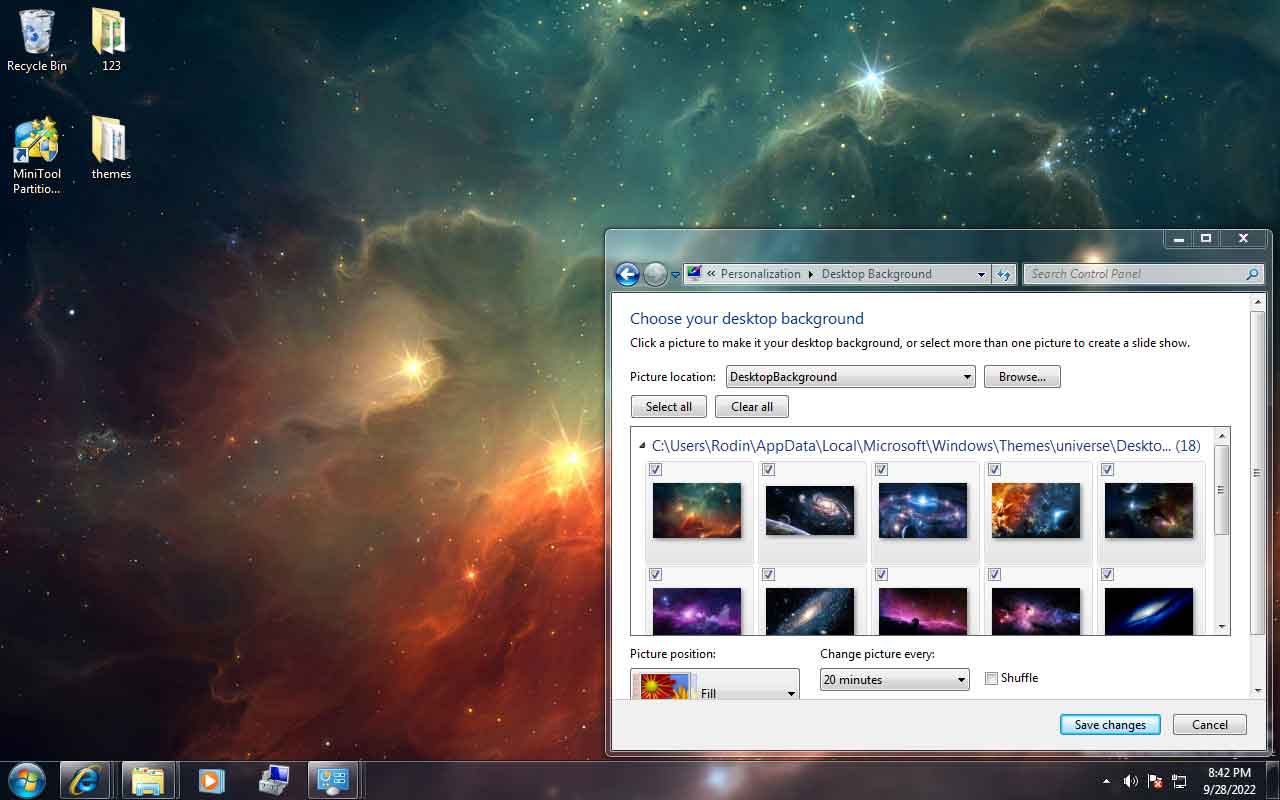 >>Download Windows 7 Universe Theme
8. Alienware Theme
There's a good chance you want to see something different on the screen. If you want to see something that looks different, you can be sure this black background looks great with the rest of your laptop or desktop. It contains 20 wallpapers.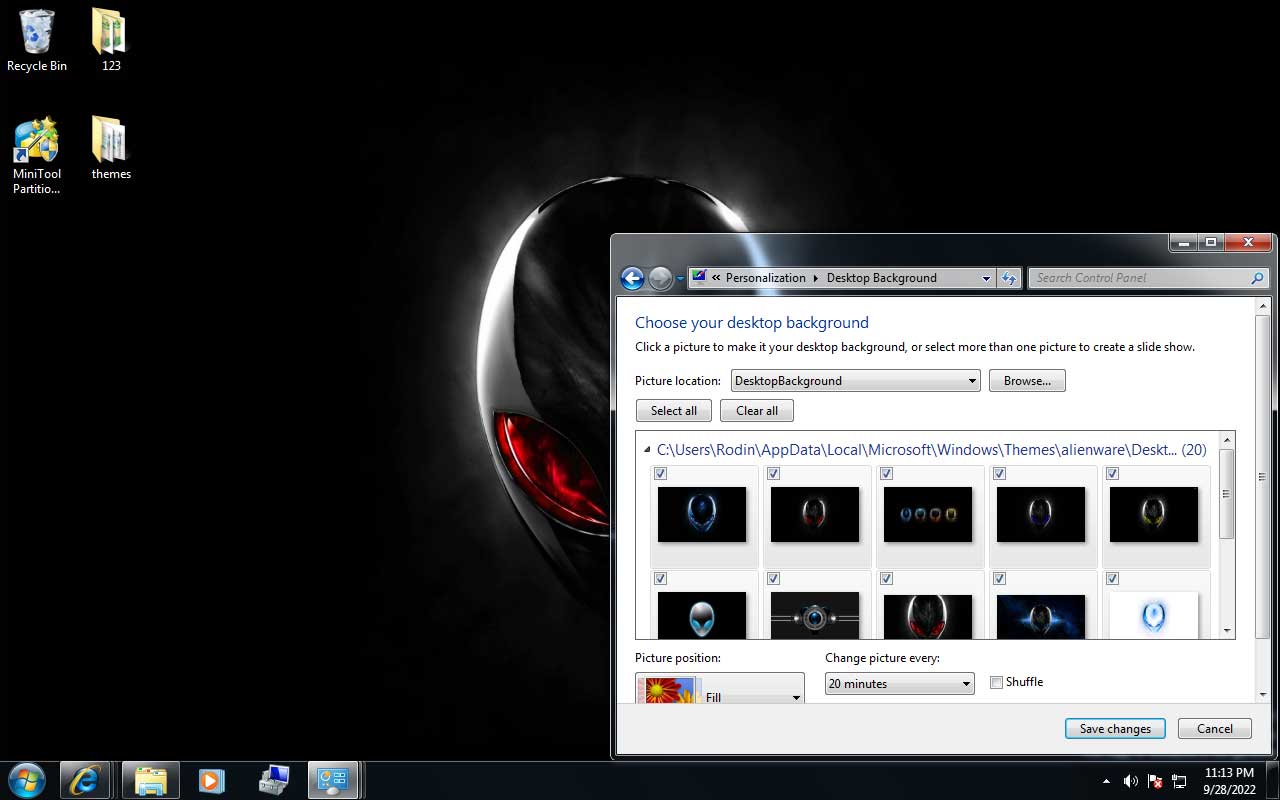 >>Download Windows 7 Alienware Theme
9. Overwatch Theme
This theme is based on the game Overwatch. In this game, the world is under a global crisis, and to overcome these crises, a special team of heroes is formed by people from all over the world, so that these people can restore peace to the world, they are called "Overwatch". It contains 23 wallpapers.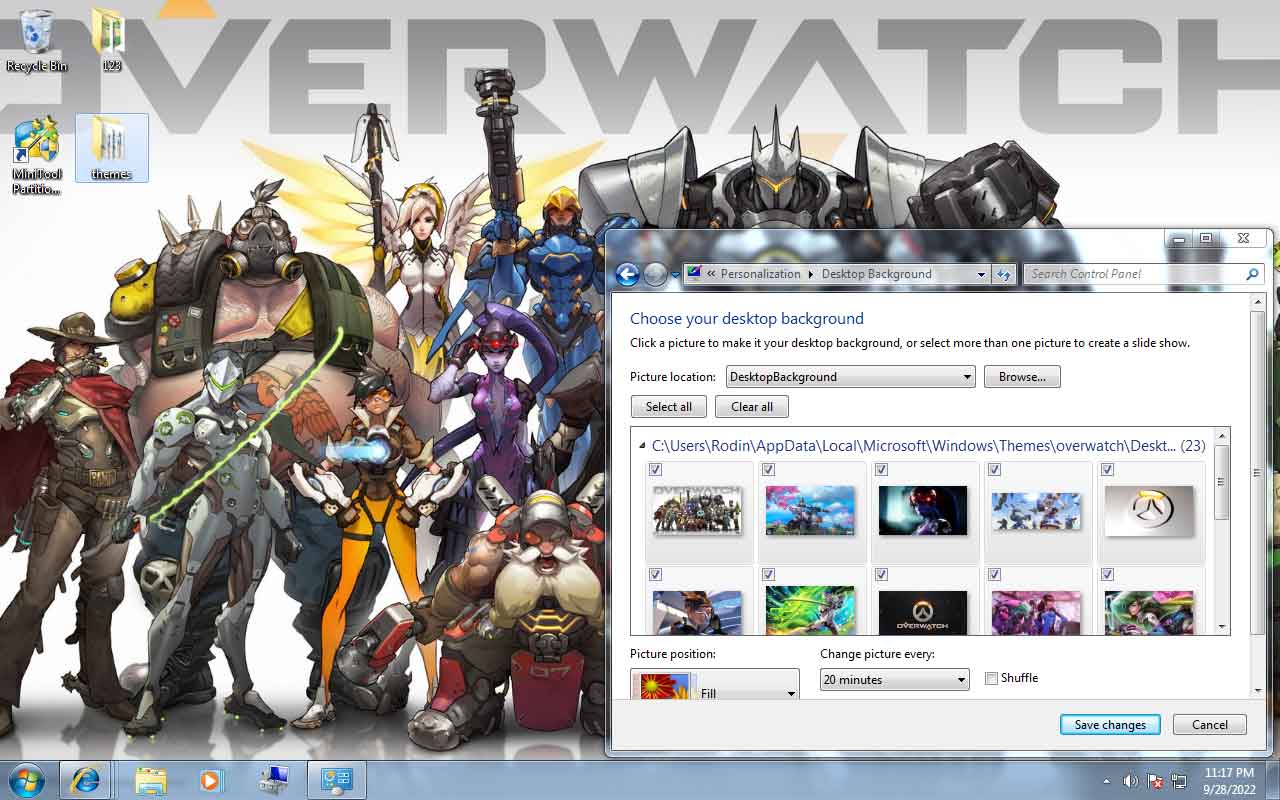 >>Download Windows 7 Overwatch Theme
10. Final Fantasy Theme
If you've always loved Final Fantasy, you probably never thought it would be as successful as it is now. Each new character added is always well received, probably because of their good looks. It contains 8 wallpapers.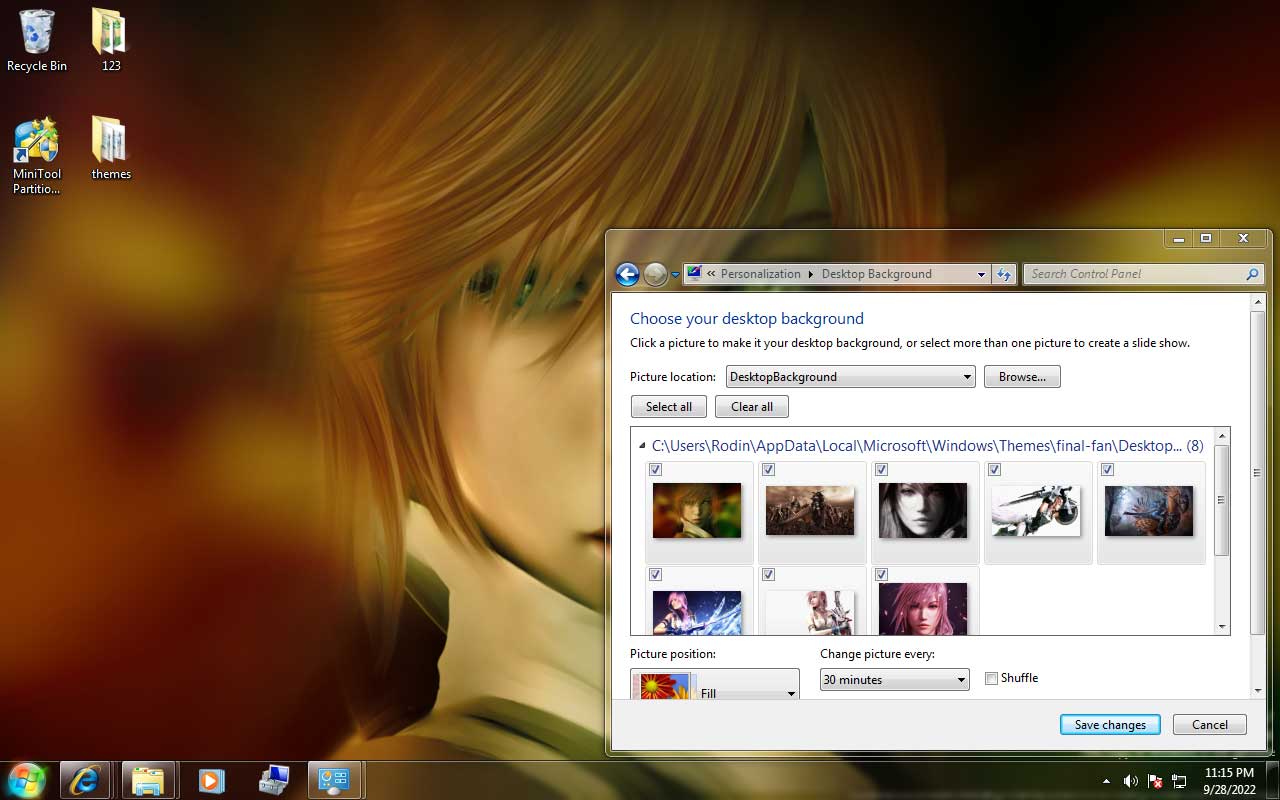 >>Download Windows 7 Final Fantasy Theme
How to Install Windows 7 Themes
If you don't know how to install Windows 7 themes, follow the steps below:
Find the download package of the theme.
Double-click it and it will install it automatically.
You can right-click your desktop and choose Personalization to customize it.