Like any other games, there are quite a few glitches and bugs in Valorant. Error code Val 7 is among them. In order to get rid of it, we try our best to come up with some workarounds for you in this post on MiniTool Website and hope it can help you out.
Error Code Val 7 Windows 10/11
Many people will receive the Val error code 7 when playing Valorant. The reasons are various, for example, servers down, user account suspended and so on. If you are also annoyed with this issue now, please try the following methods to fix Valorant error code Val 7 straight away.
How to Fix Error Code Val 7 Windows 10/11?
Fix 1: Check the Server Status
There is a widespread server issue in Valorant so if you meet error code Val 7, you can choose to check the Server Status of Valorant. Luckily, this fix is pretty simple. You just need to head over to Riot Games Service Status to choose your preferred language and the game. Once there's a server issue, you can do nothing but wait for the manufacturer to troubleshoot Valorant error code 7 for you. If there's no problem, you can try the following workarounds.
Fix 2: Change Startup Type of VGC Service
In general conditions, the third-party resource optimizers can modify the default behaviour of the VGC services to save your system resources. To fix the error code Val 7, you can try to change the startup types of VGC services.
Step 1. Press Win + R to open the Run dialog.
Step 2. Type services.msc in the box and hit Enter to launch Services.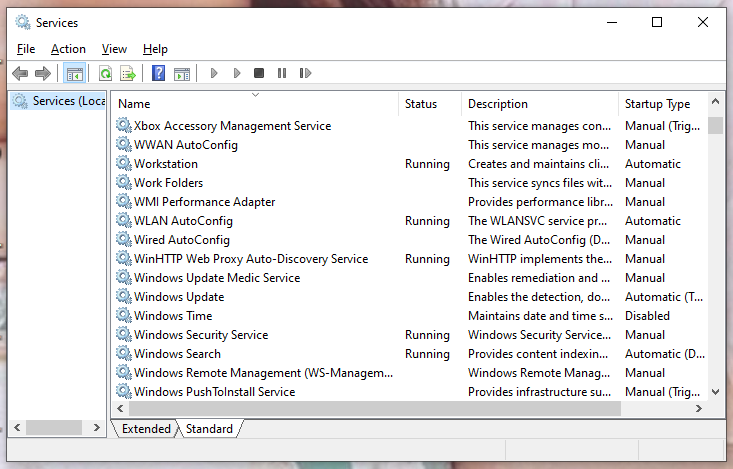 Step 3. Press Yes if asked for administrator privileges.
Step 4. Locate the vgc service and right-click on it to choose Properties.
Step 5. In the General tab, set Startup type to Automatic and hit Start to apply this operation.
Step 6. Launch the game again to see if the Valorant error code 7 is still there.
Fix 3: Add This Game to the Whitelist
Sometimes, if Vanguard doesn't have full access to the Windows Defender Firewall, it will also trigger the Valorant error code 7. Therefore, it is a good option to allow Valorant and Riot Vanguard through Windows Defender Firewall.
Step 1. Open Comtrol Panel > System and Security > Windows Defender Firewall > Allow an app or feature through Windows Defender Firewall.
Step 2. Click Change settings and scroll down to choose Allow another app.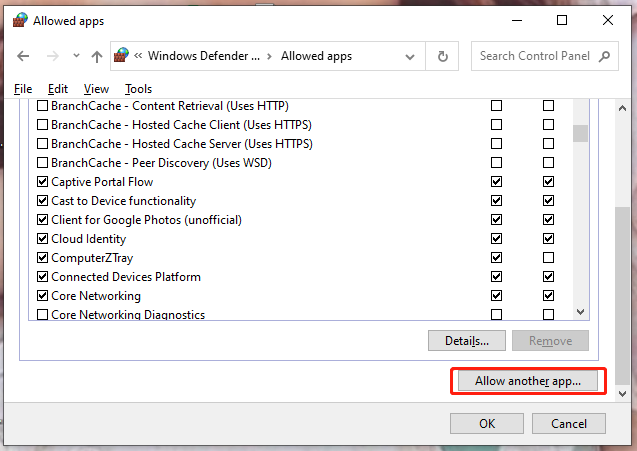 Step 3. Click Browse to find Riot Vanguard folder and click Add & OK.
Step 4. Reboot your PC and relaunch the game to see whether the error code Val 7 still persists or not.
Fix 4: Reinstall Riot Vanguard
Reinstalling Riot Vanguard is a time-consuming but effective way to tackle Val 7 error code. Here's how to do it:
Step 1. Exit Valorant Client and Riot Client.
Step 2. Locate the Riot Vanguard folder in Program Files and right-click it to choose Delete.
Step 3. Type cmd in the search bar to locate Command Prompt and do a right-click on it to choose Run as administrator.
Step 4. Run the following commands and don't forget to hit Enter:
sc delete vgc
sc delete vgk
Step 5. Open the Valorant and it will start installing itself automatically.
Step 6. When the installation process is done, reboot your device to see if the error code Val 7 is gone.
Fix 5: Contact the Support Team
If none of the methods above works out for you, you can check your emails to see if you are reported by someone and your account might be suspended. Maybe the ban is unfair and unreasonable so you can contact Riot Support Team to submit a ticket.
Related articles:
Top 5 Workarounds to Fix Valorant Error Code Van 68 Windows 10
Top 6 Solutions to Valorant Error Code 19 Windows 10/11
[Solved] How to Fix Valorant Error Code Van 81 on Windows 10?