If you want to get a spreadsheet software, Excel is a good option. In this post from MiniTool, you can find some information about Excel 2016 download and installation for Windows 10 64-bit & 32-bit. Let's go to see how to get this tool.
What Is Microsoft Excel 2016
Microsoft Excel is the industry-leading spreadsheet software that is designed to help you format, organize and calculate data in a spreadsheet easily and effectively.
Excel is most commonly used in the business environment and companies use it for business analysis, data analysis, account management, project management, accounting and budgeting, and more. It is an excellent tool for organizations.
Excel is compatible with Windows, macOS, Android, and iOS platforms. It is available as part of Microsoft Office and Office 365 suites. Excel 2021, 2019, 2016, 2013, 2010, 2007, and more are versions of this spreadsheet app.
If you want to use Excel for business use, download a version and install it on the PC. In this post, we will focus on Excel 2016 download and installation.
Excel 2016 Download Free via Getting Office 2016
As mentioned above, Excel is integrated into the Office suite. Thus, you need to get Office 2016 to install Excel 2016. Then, you may ask: is there a third-party website for a standalone Excel 2016 download?
When searching for "Excel 2016 free download" or "Microsoft Excel 2016 free download for Windows 10 64-bit" in Google Chrome, you may find some related pages. Some of them redirect you to the latest Excel version with Office 365 while some are useless for free Excel download. It is not available to separately download Excel 2016.
Fortunately, you come to the right place and here we recommend a page for you - archive.org. From this site, you can get an ISO file of Office 2016 to install Excel 2016. Besides, Word 2016, PowerPoint 2016, Outlook 2016, etc. are also included in this suite.
Excel 2016 Install
After you download Excel 2016 via Office 2016 download, now it is time to install this suite on your Windows 10 PC to get the Excel app. How to do that task?
Step 1: Right-click on the ISO file and choose Mount from the context menu.
Step 2: In the virtual drive, double-click on the setup.exe file and start the installation.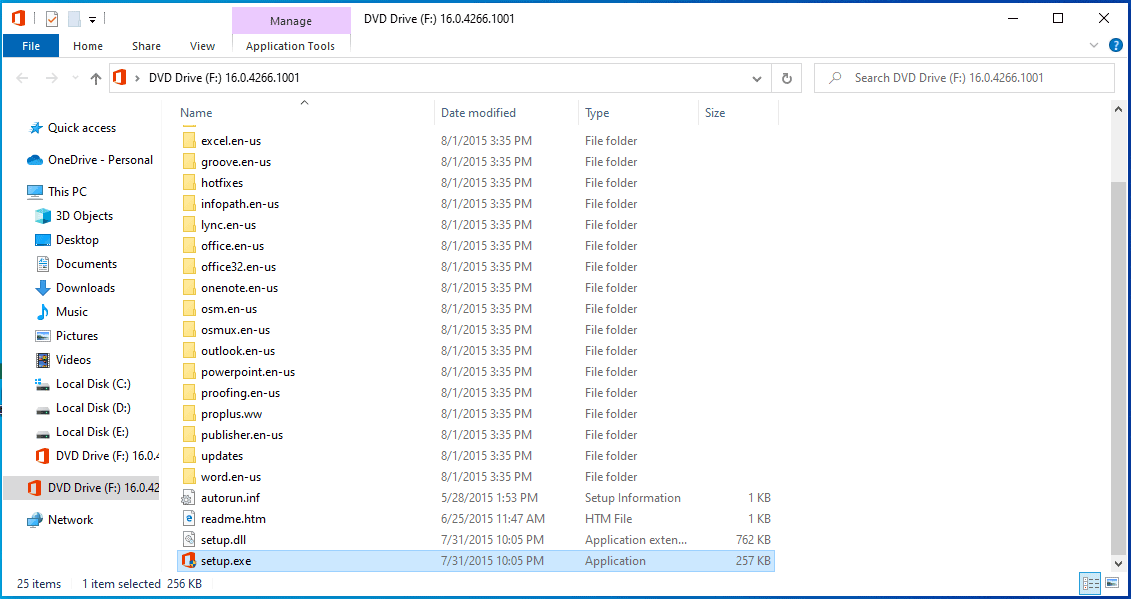 After installing Excel 2016, go to type excel to the search box in Windows 10 and click Excel 2016 to open this app. Then, you can use this tool for data analysis, organizing data, calculating data, etc. Besides, you are required to activate your Office suite with a license. In Excel, go to File > Account for this task.
Final Words
After reading this guide, you know much information about Excel 2016 download and installation. Just get this tool by following the instructions above. If you have any other ideas, let us know in the Comment part below.