Don't get too upset when you encounter a blue screen of death error like PNP_DETECTED_FATAL_ERROR. Though it stops you from accessing the system at that moment, it can be fixed in several ways. What you should do is following the instructions carefully to make things right.
PnP Detected Fatal Error: A Blue Screen Error
Blue screen of death (BSOD) is a common situation users may come across when using computer. In fact, BSOD refers to a stop error that prevents the system from working. Generally, the specific error message will be displayed on the blue screen to show you what happens so that you can take corresponding measures to solve the problem. (MiniTool Solution offers some tools to deal with the BSOD issues.)
Today, I'd like to talk about the PnP detected fatal error, which indicates problem with PnP devices.
What is PnP device?
The term PnP is short for plug and play, referring to the capability of detecting & configuring hardware automatically. A PnP device represents the device that has this capability. In this way, users don't need to configure hardware with jumpers or dip switches on their PC after connecting a device.
There are many problems with PnP devices, and PNP_DETECTED_FATAL_ERROR is one of them. You may see the following error message when encountering this blue screen fatal error.
Your PC ran into a problem and needs to restart. We're just collecting some error info, and then we'll restart for you. (*% complete)
If you'd like to know more, you can search online later for this error: PNP_DETECTED_FATAL_ERROR
When the system files or components are damaged, missing, or corrupted, you tend to meet the Windows fatal error. If you see a 0x000000CA error code, it means that there's a severe problem in the Plug and Play Manager.
How To Fix Windows 10 Memory Management Error Blue Screen?
How to Fix PnP Detected Fatal Error Windows 10
First of all, you should do a restart to try to access your system.
Method 1: roll back/uninstall the drivers.
Open Settings app, choose Update & Security, and navigate to Recovery.
Look for Advanced startup section and click Restart now under it.
Choose Troubleshoot, click Advanced Options, and select Startup Settings.
Click on the Restart button.
Press F4 or 4 (or another key) to activate Safe Mode.
Open Device Manager and find the drivers that have been updated recently.
Right click on the driver to choose Properties. (Please click Uninstall device to uninstall the problematic driver.)
Shift to the Driver tab and click Roll Back Driver.
Click OK to confirm this.
Repeat step 7 to step 9 to Roll Back all the recently updated drivers.
There are other ways to boot your Windows 10 into Safe Mode.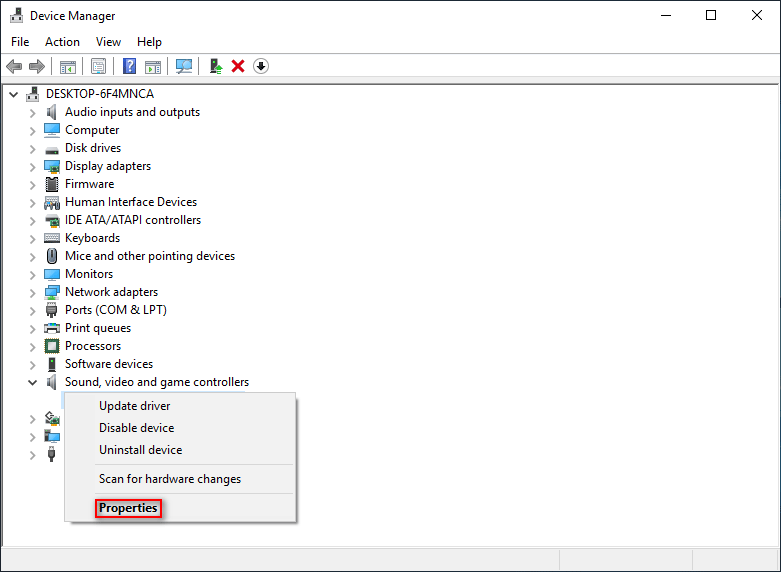 If Uninstall device and Roll Back Driver both failed, you should try to fix the problem with PNP devices by choosing Update driver.
Method 2: run an SFC scan.
Open Windows search and type cmd.
Right click on Command Prompt from search result.
Choose Run as administrator.
Type sfc/ scannow into the Command Prompt window and hit Enter.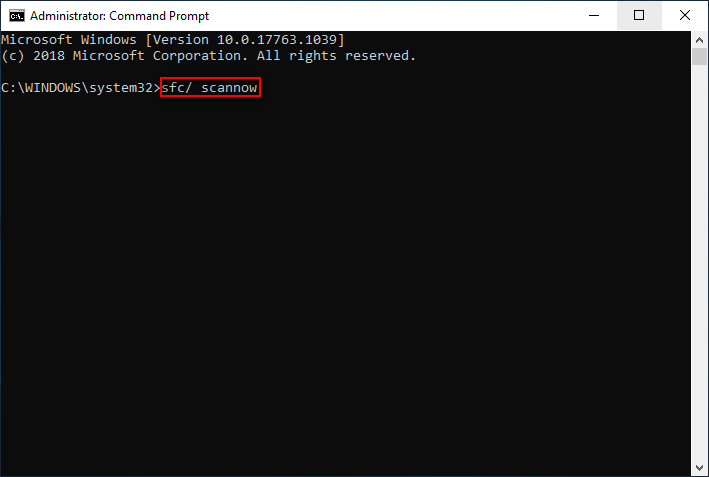 If this didn't work, you should try to clean the system junk by: running Command Prompt as administrator, typing cleanmgr command & pressing Enter, selecting Temporary Files, and clicking OK.
Method 3: update your Windows 10 system.
Open Settings app.
Select Update & Security from the menu.
Look for the Check for updates button in the right panel and click on it.
Just wait until Windows finishes the rest steps for you.
Restart your PC to install the updates completely.
Please click here to know how to get back missing files after Windows update.
Method 4: run the Troubleshooter.
Open Settings app.
Select Update & Security and navigate to Troubleshoot.
Look for the Blue Screen option in the right panel.
Select it and click Run the troubleshooter button.
Follow the instructions to finish the process.
Also, you can try to fix the PNP_DETECTED_FATAL_ERROR by removing antivirus, resetting Windows 10, disabling BIOS memory options viz. Caching/Shadowing), or using System Restore.