What does this error AVF 11800 mean on Netflix? How do I fix Netflix error AVF 11800 OS 12706/42800/16014/12926/12158/42650? To find solutions to this Netflix error code on iPhone, iPad, or Apple TV, you come to the right place. Just try methods collected by MiniTool to get rid of the trouble.
What Is Netflix Error AVF 11800?
As a streaming service, Netflix enables you to watch TV shows, movies, documentaries, anime, etc. on Windows PCs, Macs, game consoles, Smart TVs, Blu-ray Players, smartphones, tablets, and more. However, many error codes may appear, for example, tvq-details-menu-100, M7111-1331-4027, M7702 1003, UI3010, NSES-404, etc.
Today we will show you another issue – Netflix showing error AVF 11800. This error often happens when you watch shows on your Apple TV, iPhone, or iPad via Netflix. On the screen, you see an error message saying:
Cannot play title. Please try again later. (AVF:11800;OS:16041) – Sometimes the screen shows 42800/12706/12926/12158/42650 behind OS.
A problem occurred while playing this item. Try again later, or select a different item. Go to www.netflix.com/support for more information. Cannot play title. Please try again later. Code:11800
Netflix error AVF 11800 usually means a network issue that blocks you from connecting to this streaming service. Besides, another possible reason for Netflix error code 11800 is the app contains damaged data. Thankfully, some troubleshooting tips can help you get rid of the trouble.
How to Fix Netflix Error AVF 11800
Restart Your Device
This is a simple task but a reboot can help fix some temporary issues that block from Netflix connection. Just restart your iPhone, iPad, iPod, or Apple TV. It is easy to restart your iOS devices – press and hold the slide button and volume down button or the on/off button until you see the slider and then choose a proper option. For Apple TV, you need to power off the device, unplug its power cable, wait 15 seconds and turn it on again.
Change DNS Setting (for Apple TV)
If you change the DNS setting to Automatic on your Apple TV, it may stop Netflix from connecting properly and Netflix cannot play title error AVF 11800 appears. Just change it to manual, then contact your internet service provider (ISP) and ask it for help with the DNS.
Step 1: On Apple TV, open the Settings app.
Step 2: Go to Network and choose your network connection to see the network information.
Step 3: Click Configure DNS and change it to Manual.
Step 4: Enter your DNS. Or you can Google DNS settings and here enter 008.008.008.008 or 008.008.004.004 and click Done to save the change.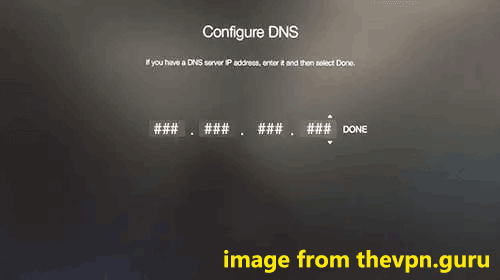 Update the Netflix App
Netflix error code 11800 may be caused by the outdated version of this app, so updating it to the latest version is a good solution. On your iPhone, iPad, or iPod, click App Store, search for Netflix, and tap on the Update button. Then, try to use the streaming app and see if Netflix error AVF 11800 OS 16041/12706/42800/12926/12158/42650 still appears. If an app update cannot help, you can choose to reinstall the Netflix app.
Update iOS
If your iPhone, iPad, or iPod runs an old system, Netflix app error AVF 11800 may appear. To fix it, try to update iOS to the latest version.
Disable VPN
This is another method recommended by some users since it may cause the problems with Netflix like error code 11800. Just turn off the VPN and try Netflix to see if the issue is fixed.
Final Words
This post helps you to develop an understanding of how to fix Netflix error AVF 11800 OS 12706/16014/12926/12158/42650/42800/42803. Just try the given methods to get rid of the error from your iPhone, iPad, or Apple TV.