What will you do when you fail to watch your shows or movies and receive the error code NSES-404 on Netflix? If you are still at loss and don't know what to do now, follow our lead in this post on MiniTool Website, your issues will be addressed quickly and easily.
What Is Netflix Error Code NSES-404?
Netflix error code NSES-404 is a 404-page error which is also known as a "Not Found" message. When you are trying to watch web series or movies that are unavailable in your location, you may receive the following error message on your screen:
Lost your way?
Sorry, we can't find that page. You'll find loads to explore on the home page.
Error Code NSES-404
If you are suffering the same issue, please come to this page to find more possible solutions.
How to Fix Netflix Error Code NSES-404?
Fix 1: Check the Server
Chances are that Netflix error code NSES-404 occurs due to some technical issues or server issues. Make sure that the Netflix server is available.
Step 1. Go to DownDetector and search for Netflix.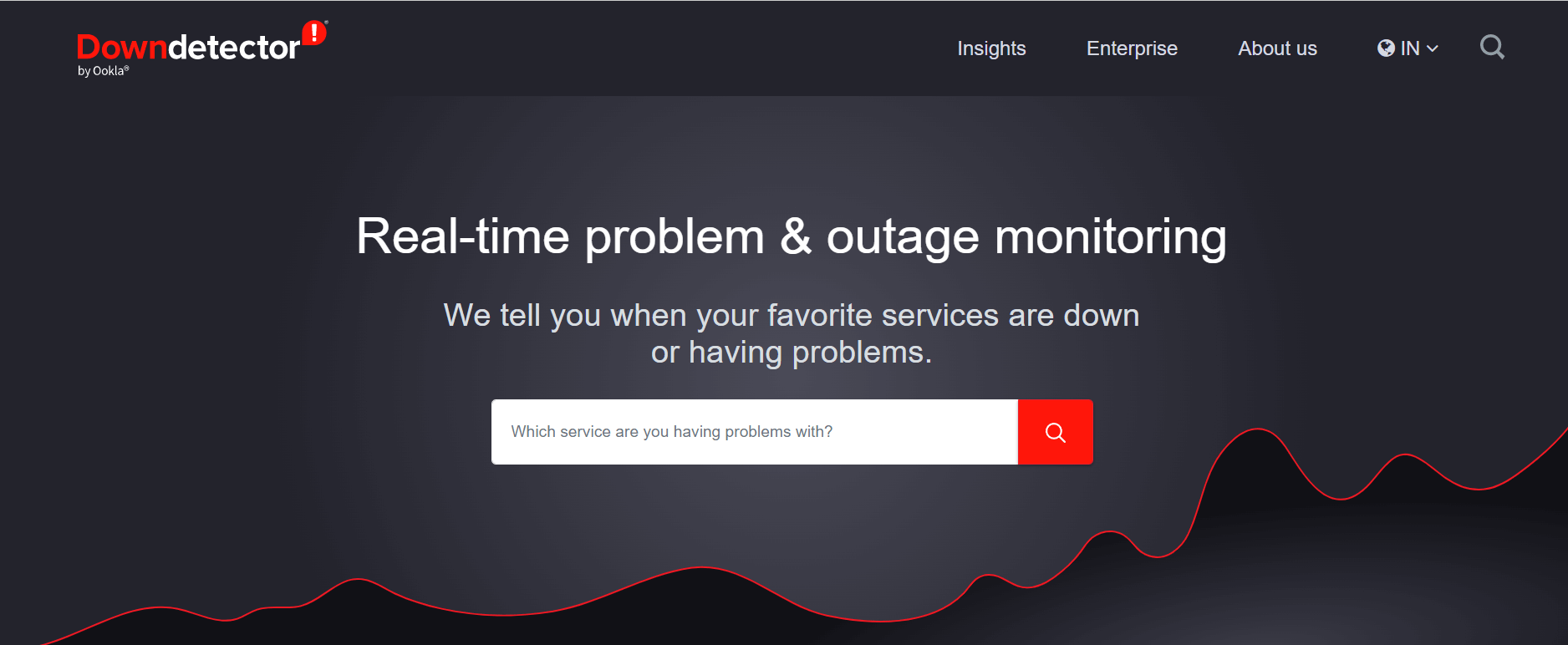 Step 2. Browse the latest complaints/comments and check the report graph to see if it is under maintenance. If so, you can do nothing but wait for the developers to solve the problem for you.
Fix 2: Check Internet Connection
When there are some temporary glitches or bugs within the application or your internet connection, it can also trigger NSES-404 Netflix error code. You can try to relaunch Netflix and reboot your router to inspect if error code NSES-404 Netflix still persists.
Fix 3: Use a VPN
As mentioned in the beginning part of this post, not all contents are available in your region. As a result, you should check the country where the movie or TV series is available and then connect your VPN to that server.
Fix 4: Change VPN Location
If you have already used a VPN connection, you can switch the location and check again to see if the same content is available for you.
Fix 5: Clear Browsing History and Data
When you find any error like ERR NETWORK ACCESS DENIED, it is a good option to clear the browsing history and data. This operation will remain your customized settings intact, so please set your mind at rest to do that.
Step 1. Open Google Chrome and hit the three-dot icon to choose Settings in the context menu.
Step 2. In Privacy and security, hit Clearing browsing data, choose the Time range according to your needs and then hit Clear data.
Fix 6: Disable Extensions
Although extensions on your browser seems to be very helpful to your work and life, it can also be the source of NSES-404 error code Netflix. Therefore, you had better turn them off when watching TV shows via Netflix.
Step 1. Open your browser and click on the three-dot icon to open Settings.
Step 2. In Extensions, disable all the extensions from the right pane.
Step 3. Relaunch your browser and then open the same shows to see if Netflix runs smoothly.
Fix 7: Change a Browser or Device
Netflix error code NSES-404 can be in the specific device or browser that you are using, so changing a device or a web browser is also a good fix.
Don't miss:
# [Full Guide] How to Fix Netflix Screen Flickering Windows 10/11?
# How to Fix Netflix Error 5.7 on PC & Android Phone?
# How to Fix Teleparty/Netflix Party Not Working? [5 Proven Ways]