What is nvvsvc.exe and why does it run in the background? If you are Windows users with Nvidia's GPUs, then you will see this process. Then you may wonder whether you should remove it or not. Read this post carefully. If you want to get information about other executable files, then you can go to the MiniTool website.
You can see a large number of executable files in Windows File Explorer, such as HxTsr.exe and SearchProtocolHost.exe. In this post, you can get a lot of information about the nvvsvc.exe process.
What Is Nvvsvc.exe?
To begin with, what is nvvsvc.exe? If it is genuine, then it is a software component of the Nvidia Control Panel by Nvidia. The Nvidia Control Panel is a hardware configuration utility for Nvidia graphics cards.
Related post: Full Fix – NVIDIA Control Panel Won't Open in Windows 10/8/7
The nvvsvc.exe is located in the C:\Windows\System32 folder, which is a core process used by the Nvidia Control Panel to solve problems with Nvidia graphics cards. This is not a required process for Windows, and you can disable it if it is known to cause problems.
Related post: How to Fix NVIDIA Control Panel Missing on Windows 10
The Nvidia Control Panel is a utility for configuring and setting up Nvidia hardware without leaving the Windows environment or booting into the BIOS. The software communicates with Nvidia's active drivers to use and optimize available functions to minimize noise, improve stability, and maximize performance.
Should You Disable or Remove the Nvvsvc.exe Process?
As we mentioned above, the nvvsvc.exe process is an actual NVIDIA process. If you want the best performance of the NVIDIA graphics card, then nvvsvc.exe is essential. So you can infer that removing the process from your computer or disabling it and preventing it from running is not good for your computer and will damage the computer.
You may worry that if nvvsvc.exe is using too many computer resources, it may cause problems for the computer. Don't worry, because the computer resources used by the nvvsvc.exe process account for a very small proportion, and as long as the process runs as expected, it will not cause any harm or other kinds of obstacles to any computer.
How to Fix Nvvsvc.exe High CPU?
Sometime, you may find that the nvvsvc.exe process consumes much CPU because of your graphics drivers. And disabling the nvvsvc.exe process cannot solve the problem, then you can try the methods listed below.
Method 1: Perform System Restore
If you have created a system restore point, then you can perform System Restore to fix nvvsvc.exe high CPU. Here is a quick guide:
Step 1: Boot computer from Windows installation disc or recovery drive, and click Next > Repair your computer > Troubleshoot > Advanced options > System Restore.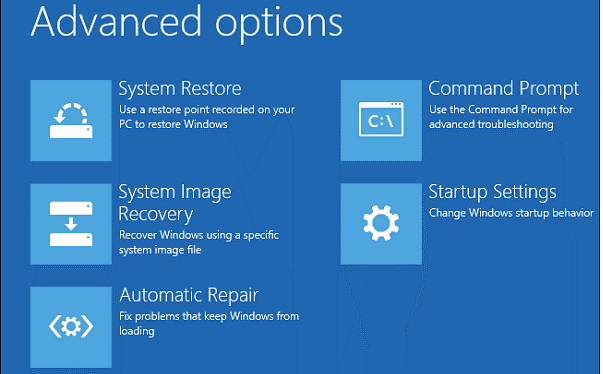 Step 2: Restart the computer to check if the nvvsvc.exe process still uses a lot of CPU.
Method 2: Reinstall Windows
If the first method cannot fix the problem, then you should try to reinstall your Windows system. Normally, you will lose some important data because of reinstallation, but you can use MiniTool ShadowMaker – a powerful Windows backup tool to back up your data in advance.
Now you can read this post – ? How to Reinstall Windows 10 without CD/USB Easily (3 Skills) to get detailed instructions on how to reinstall Windows.
Bottom Line
This post has introduced what the nvvsvc.exe process is, and you can know whether to remove or disable it. If you meet the nvvsvc.exe process consumes much CPU, then you can try the methods mentioned above.