V Rising game has some issues that trigger players' complaints, such as V Rising stuttering issue and V Rising server error. To fix these common issues occurred on V Rising, MiniTool has issued some articles for a detailed guide and this article is about the fixes for V Rising server error.
What Is V Rising Server Error?
V Rising server error is a commonly seen issue. When that happens, you can't connect to V Rising server and the game can't go on normally. The V Rising server not showing up issue can be triggered by the down server or just the connection issue.
Of course, some people find when they turn off the Windows Defender, the game will turn back to normal. It is worth trying!
How to Fix the V Rising Server Error?
Fix 1: Check the Server Status
When you find the V Rising can't connect to server, to some extent, the culprit may be the client server issue. You need to check if the V Rising server has been down and in most cases, the related information will be issued by the official V Rising Twitter website.
If the game servers are having some issue with the downtime or maintenance, you should keep waiting for at least a couple of hours until the restoration finishes.
Fix 2: Check the Connection
A good Internet connection can pave a way for a better gaming experience, so you need to check of your Internet connection performs well. If not, you can do as follows.
Turn off and then on your Internet.
Get closer to the Internet source.
Disable your VPN.
Use a wired Internet connection with an Ethernet cable.
Fix 3: Allow the Game through the Firewall
Windows Firewall can protect your computer form malicious attacks but sometimes, it will block some PUP programs or the software you downloaded and installed form the third-party website.
To verify if the culprit is that, you can turn off Windows Firewall temporarily and check if the V Rising server error persists. If yes, you can add the program to the white list.
Step 1: Go to Start > Settings > Update & Security > Windows Security > Virus & threat protection.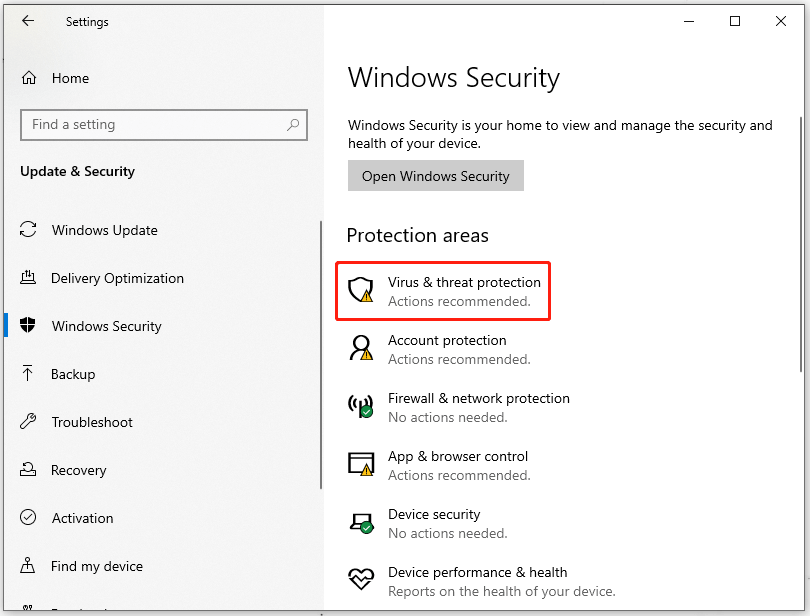 Step 2: In the pop-up window, choose Manage settings and scroll down to choose Add or remove exclusions under Exclusions.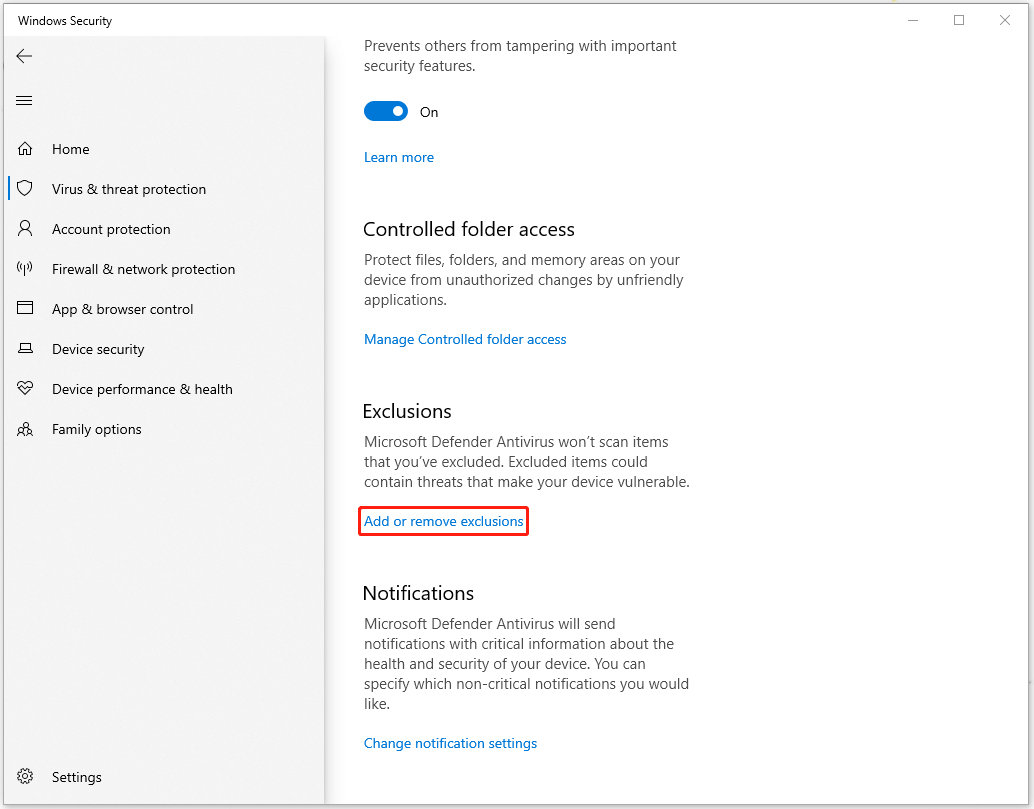 Step 3: Choose Add an exclusion and then File to select the .exe file of the V Rising game.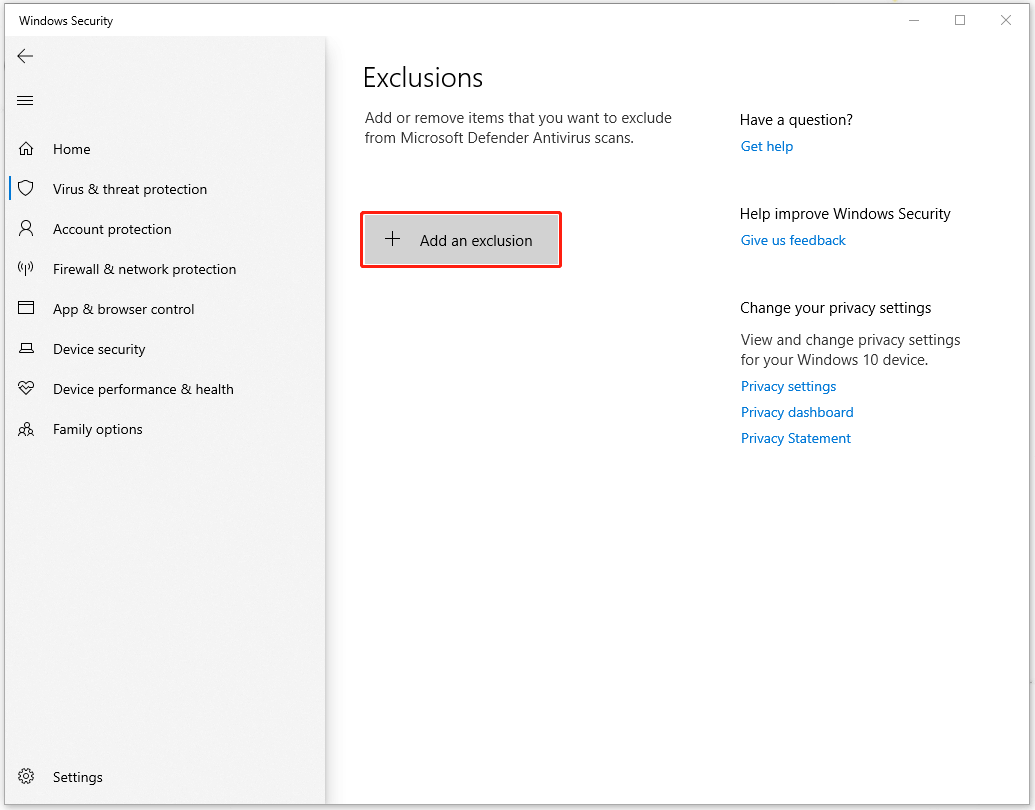 Fix 4: Verify Integrity of V Rising's Files
If you still can't connect to V Rising server, you can fix the V Rising server error by verifying the integrity of the game files.
Step 1: Open Steam and go to Library.
Step 2: Locate V Rising and right-click on it to choose Properties.
Step 3: Choose Local Files and then Verify Game Files.
Bottom Line:
V Rising is a popular game but when some errors happen, your immersion will be interrupted. This article will be helpful to resolve the V Rising server error. If you are struggling with that, come and go try it.