ChatGPT errors are various and we've detected suspicious behavior is a common one. If you are trapped in this issue, what should you do? Go on reading this post from MiniTool and you can find some useful fixes to help you get rid of trouble.
ChatGPT We've Detected Suspicious Behavior
As an AI-powered tool, ChatGPT is a leader in its aspects and it has gained much popularity due to its variety of uses and joy. But every coin has two sides – like other products, ChatGPT could not work well in some cases along with an error or issue.
In our previous posts, we have introduced some common issues to you, for example, error code 1020 access denied, too many requests in 1 hour, an error occurred, etc.
Recently, another issue was reported by many users and perhaps you are also one. When verifying your phone number on the login page, you may get the error message saying:
"We've detected suspicious behavior from phone numbers similar to yours. Please try again later or contact us through our help center at help.openai.com".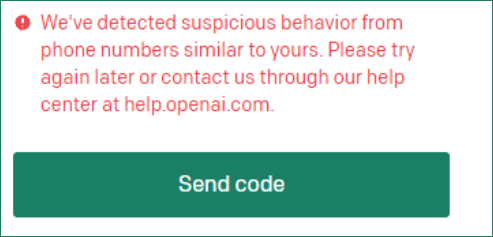 This error could appear if the ChatGPT server detects potential danger or any malicious activities related to a phone number. This is a warning – the phone number may be used for spamming or unauthorized access and is blocked. The error is a safeguard procedure, which can prevent abuse/unauthorized access to OpenAI.
So, how can you fix this issue to help you get rid of trouble? Things could turn simple if you follow the methods below. Let's see nuts and bolts.
Fixes – We've Detected Suspicious Behavior
Run Antivirus Software
When running into the issue of we've detected suspicious behavior from phone numbers similar to yours, one of the reasons could be there is malicious software on your device that runs ChatGPT. But the ChatGPT server could identify some unidentified package that attempts to access their servers via your machine, showing the error.
Thus, you should run antivirus software to clear any possible viruses and malware on your device. On your PC, you can run Windows Security. If you use ChatGPT on your phone, download and install a third-party antivirus tool like Norton 360, McAfee Mobile Security, Bitdefender Mobile Security, etc., and then run the tool for virus scan to remove threats.
Tips:
Sometimes viruses or malware could lead to data loss or system crashes on your Windows PC. To keep your PC safe or restore Windows to an earlier state in case of computer accidents, you had better back up your important files or create a system image with MiniTool ShadowMaker, a professional and free backup software.
MiniTool ShadowMaker TrialClick to Download100%Clean & Safe
Use Another Phone Number
If you have a second phone number, you can use it. Just visit the ChatGPT official website via a browser and use another phone number to verify by sending a code.
Someone may choose to use a temporary phone number offered by some online number generators like Anonymsms, Smsnator, Receive SMS Online, etc. You can also have a try and this could help you solve the issue.
Contact OpenAI Support
If you are encountering the error we've detected suspicious behavior when logging into ChatGPT, you can choose to contact OpenAI to ask for help.
Step 1: Visit the OpenAI Help Center via a browser.
Step 2: Click the little chat icon in the bottom right corner.
Step 3: Click Messages > Send us a message.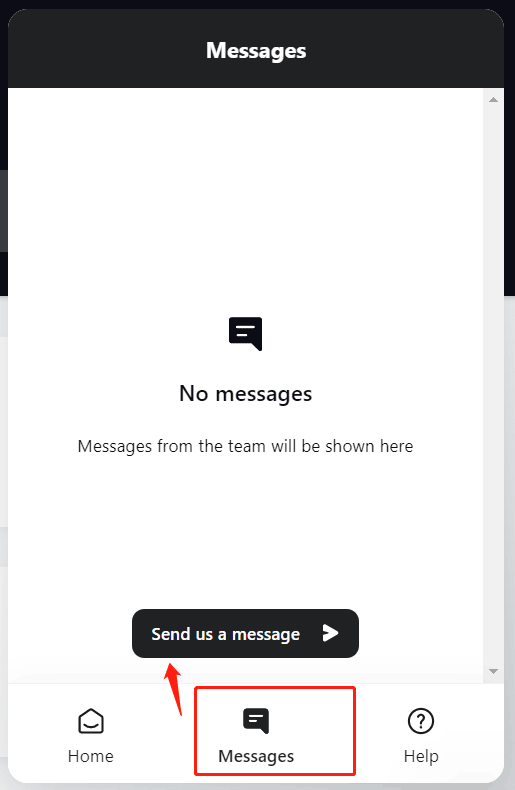 Step 3: Click Login or Sign up Issues and choose No.
Step 4: Enter your email address and write your issue, then send it to the support team of OpenAI.
Bottom Line
That's all the information about this error we've detected suspicious behavior on ChatGPT. Just try these methods here to easily fix your issue. Hope this post could help you a lot.