Summary :
The Wireless Xbox One controller is amazing; it provides wireless performance through simple steps. In general, it's an easy and quick process to connect a controller like Wireless Xbox One controller to Windows computers. However, issues and errors occur now and then during this process to prevent users from playing game.
It should be an easy process to pair a Wireless Xbox One controller with a Windows compute. You don't need to have any technical knowledge or experience when setting the controller up on the first use. However, lots of users complained about the same problem recently, they said they're asked for a PIN to connect the wireless Xbox One Controller to their Windows 10 PCs.
How To Stream Xbox One To PC Running Windows 10?
You'll receive the following message in the Add a device window when connecting the Xbox Wireless controller to Windows 10:
Add a device
Make sure your device is turned on and discoverable. Select a device below to connect.
Xbox Wireless Controller
Connecting
Enter the PIN for Xbox Wireless Controller.
How to Troubleshoot Wireless Xbox One Controller Requires PIN
What happened? What to do when Wireless Xbox One controller requires PIN? Does Xbox One controller reset help? Please find your answers in the following sections.
First of all, I'd like to summarize the most possible reasons why the system asks you to enter the PIN for Xbox Wireless Controller.
Xbox Wireless Adapter: if your laptop doesn't have an Xbox Wireless Adapter, please buy one. Then, set it up and put it into use on PC.
Xbox One controller driver: if the Xbox One controller driver is not the latest one, you should update it manually and then try connecting again.
Bluetooth driver: if your Bluetooth driver is outdated, you may also see the message – Wireless Xbox One controller requires PIN. You need to update the Bluetooth driver less than v3.0 since it's not compatible with the Xbox Controller used to connect to your computer.
Windows version: if the version of your Windows system is too old, you'll also be asked to enter the PIN for Xbox Wireless Controller while connecting. Please try to update the OS to the latest version and try again.
How To Troubleshoot Xbox One Mic Not Working Issue?
Solution 1: Update   Bluetooth Driver
Right click on the Start button in the lower left corner of your PC screen. Also, you can press Win+X.
Select Device Manager from the WinX menu. (Fixed: WinX menu not working in Windows 10.)
Look for the Bluetooth entry and expand it.
Right click on the Bluetooth device and select Update driver.
Select Search automatically for updated driver software.
Follow the on-screen instructions to continue.
You can also select Browse my computer for driver software in step 5 if you have manually downloaded the latest driver in advance.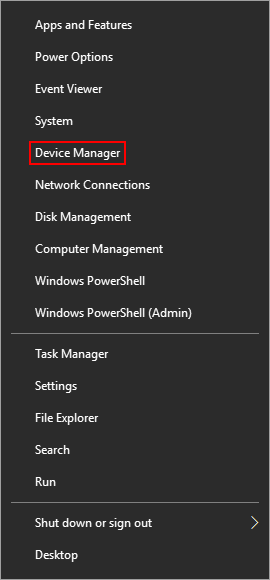 Solution 2: Update Xbox Controller Driver
Repeat step 1 and step 2 in solution 1.
Look for your Xbox controller listed under Universal Serial Bus controllers.
Right click on it and select Uninstall device.
Click Uninstall and wait for a while.
Remove your Xbox One controller completely.
Restart your computer without connecting the device.
Solution 3: Update Controller Firmware
Press the Xbox button and hold it until it's turned off.
Remove the battery from the controller and put them aside for a few minutes.
Press & hold the Xbox button again to turn it on.
Connect the Xbox One Wireless Controller to your Xbox via USB.
Open Settings.
Select Kinect & devices.
Select Devices & accessories.
Choose your controller to update.
Restart the computer when the update is over.
Try to connect the controller to PC again via Bluetooth.
Also, you can update the firmware wirelessly or update on your PC by using the Xbox Accessories app.
Solution 4: Xbox One Controller Reset
Remove the Xbox One controller from your computer.
Press the Xbox button and hold it for a few seconds until the device is powered off.
Release the button and then press it again to power on.
Re-connect the Xbox One Wireless controller to PC via USB cable or the Xbox Wireless Adapter.
If above solutions failed, you may also try to update your Windows 10 system when Wireless Xbox One controller requires PIN on it. Here's how to check for updates on Windows 10.