SD cards are the most common storage devices, and can be found on different devices like laptops, cameras, cars, phones, and game consoles like Nintendo Switch. But do you know how SD cards work and how to use SD cards? Now follow the post from MiniTool to figure that out.
SD Cards Working Principles
How do SD cards work in Switch? How do SD cards work in phones?
An SD (Secure Digital) card is a common storage device. An SD card features tiny size, high memory density, high data transfer rate, and reliable security, which contributes to the extensive use of SD cards on different devices from computers to phones, from cameras to cars, and so on.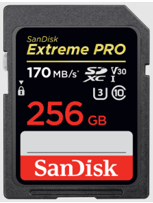 Although many people are familiar with the storage device, the working principle of the device is unfamiliar to them. Well, how do SD cards work in phones and other electronics?
Simply speaking, SD cards use NAND chips (one type of flash memory) to store digital files. An SD card has a series of electronic components called NAND chips. The chips allow data from the host to be written and stored on the SD card and retain the data without a power supply. Moreover, the chips have no moving parts so data can be transferred from the SD card quickly.
Now keep reading to see how to use an SD card on different devices.
SD Card Usage
How to use an SD card? SD cards are the common storage devices and can be used together with computers, phones, cameras, game consoles (like Nintendo Switch), and cars.
Use SD Cards on Laptops
Once you connect an SD card to your computer via the card slot or an SD card, open File Explorer where the SD card is displayed as a drive under Devices and drives, and the drive is usually labeled by its brand name and assigned with a drive letter.
Then, you can double-click the drive to browse or manage the files on the SD card or transfer data between the SD card and the computer. Once the task related to the SD card is done, please safely remove it from your PC by right-clicking the drive and choosing the Eject option to avoid data loss or SD card corruption.
You can also use the SD card as internal storage to expand your computer storage. For that, you need to:
Step 1: Make sure that the SD card is formatted to NTFS.
In the File Explorer window, right-click the SD card drive and then choose the Properties option. Then, you will see a pop-up window where you can figure out whether the file system is NTFS.
Step 2: Format the SD card drive to NTFS using File Explorer. Note that formatting the SD card will delete all data on the storage device. So, make a file backup before formatting it. You can skip this step if it is formatted to this file system.
Right-click the SD card drive and then choose the Format
Make sure the NTFS file system and the Quick Format option are selected and then click the Start
Click the OK button to confirm this formatting task.
Wait for the process to end.
Step 3: Create a folder in your main drive (like C drive) and name it SD Card.
Step 4: Mount the SD card to the created folder using Disk Management.
Find the SD card, right-click it, and then choose the Change Drive Letter and Paths…
Click Add > Browse.
Select the created folder in this list and click OK.
Now go back to File Explorer where you should see that the icon for the SD Card folder looks like an icon that says SD.
Use SD Cards on Cameras
A memory card is usually the first item that photographers should purchase for their new digital camera. Well, how to use an SD card in a digital camera?
You should format the SD card before you use it the first time. You can format it on a computer, but it is preferable that you format it on a camera to make it fully compatible with your camera's file type.
The formatting process is simple as only four steps need to be performed:
Turn off your camera and gently push the SD card into the card slot.
Turn on your camera and choose the option like Menu or Preferences.
Find and select the Format
Confirm to format the SD card and then wait for the process to finish.
Once the process completes, you can press the camera's shutter to capture something you like.
Precautions of Camera SD Card Corruption
Precaution one: don't hot swap the SD card
Hot swapping might cause data loss and even SD card corruption. So, before you remove the SD card from your camera, make sure that the camera is shut down.
Precaution two: remove the SD card carefully
Be careful when you remove the SD card from the camera in case of a sudden dropping.   Moreover, if your camera will have lain idle for a long time, it is recommended that you remove the SD card from the camera and keep it in a dry and clean drawer.
Precaution three: transfer photos regularly
After a period of use, there might be lots of photos, and you need to copy these pictures to your computer as soon as possible. This is to free up SD card space and avoid data loss due to SD card corruption.
Precaution four: don't edit photos on a camera
Don't directly edit a photo in your camera, which will shorten the SD card lifespan. The much safer way is to copy the photo to your computer and then edit it on the computer.
Use SD Cards on Game Consoles (Nintendo Switch)
Nintendo Switch allows you to use an Sd card to expand its storage space.
How to expand the storage space of the Nintendo Switch with an SD card? For that, the following steps are required:
Power off Nintendo Switch and then gently turn the bracket to open to reveal the microSD card slot.
Insert the SD card into the slot and gently push it down until it clicks into place.
Power on Nintendo Switch, and then you can store the game or other data on the SD card.
You might be interested in How to Add Nintendo Switch Storage When It's Full
Use SD Cards in Cars
How to use an SD card in a car? In this case, the SD card can work with your car stereo or Dash Cam.
Is there an SD card slot or a USB port on your car? If you find one, that's great! You can store your favorite songs on the SD card and enjoy them when you are driving.
To listen to songs on the SD card when driving, you need to complete the steps below:
First, format the SD card to FAT32.
Formatting the SD card to FAT32 can deal with the compatibility issue. Here is a reliable and safe SD card formatter recommended – MiniTool Partition Wizard can format an SD card (over 32GB) to FAT32 within a few clicks.
MiniTool Partition Wizard FreeClick to Download100%Clean & Safe
Launch the SD card formatter.
Highlight the SD card and choose the Format Partition feature from the left pane.
On the pop-up window, choose FAT32 from the drop-down menu of File System and then click the OK
Click the Apply button.
MiniTool Partition Wizard is an excellent FAT32 format tool.Click to Tweet
Then, download your favorite songs to the SD card (see How to Save Videos from YouTube to Your Devices Free).
Finally, connect the SD card to your car.
If there is only a USB port available, the connection between the SD card and the car needs to be created by an SD card reader.
Today, modern cars are equipped with Dash Cams to record what happens during driving. But most Dash Cams do not have built-in storage devices, and so car owners need to prepare an SD card for it.
The SD card can be filled up with videos quickly. Hence, it is essential to format the SD card every 2 to 3 weeks to delete the protected files and free up space on the memory card for new recordings.
You can format the SD card straight inside your Dash Cam or you can remove the SD card and format it inside a computer. The following are the steps to format an SD card inside a Dash Cam:
Turn on the Dash Cam.
Press the red circle in the bottom left corner of the Dash Cam's screen. This is to stop recording.
Select the options one by one: Settings > Setup > Format.
Note: If you want to complete the SD card formatting using a PC, note that the SD card should be formatted to FAT32.
Use SD Cards on Phones
How to use an SD card in phones? In old days, an SD card was a necessary part of phones, but now phone manufacturers have researched and developed smartphones and most of them come without SD cards. So, the SD card has become something of a relic of the past.
An old phone has a card tray where you can put your SIM card and SD card. After setting up the SD card, you can use it as an internal or portable storage device.
How do SD cards work in phones and other electronics? How to use an SD card? Both questions are discussed in this post.Click to Tweet
SD Card Not Working on the Device
Lots of people found that their SD cards fail to work after using a phase of time, and here is a true example from the forums.tomshardware.com website:
I'm using Kingston 32 GB MicroSD Card in my Samsung Galaxy S7. Suddenly, the card stopped working. It isn't recognized on my phone anymore. What I want is to recover all my photos. When I put it in my laptop slot, it shows the card in File Explorer, but when trying to open it, it says: Access is Denied (it also has 0 MB) …
What causes the issue? How to fix the issue? Refer to the following recommended article:
Bottom Line
How do SD cards work? How to use SD cards? All in all, SD cards use NAND chips to store digital files and can work together with many electronics from laptops to Dash Cams. If you still have any doubts about the SD card working principles and usage, you can leave a comment below.
Lastly, if you encounter any problems when using MiniTool software, please contact us via [email protected], and we will reply to you as soon as possible.